Peter Benton, MBA
President and Co-CEO
Peter Benton serves as President and CO-CEO for Worldwide Clinical Trials, an award-winning, midsize contract research organization (CRO) with staff in more than 60 countries. He leads a diverse team of more than 2,300 people whose mission is to help facilitate the development of life-changing medicines by integrating clinical trials methodology, operational acumen, and efficient technology.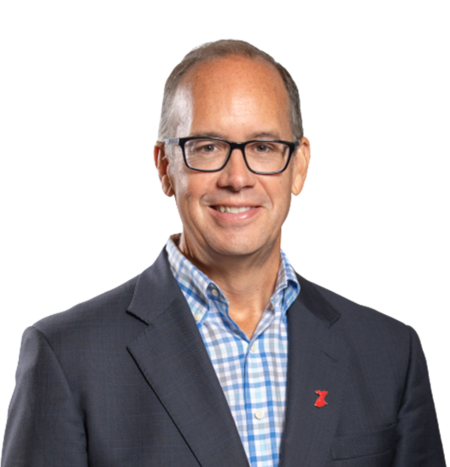 ABOUT PETER BENTON, MBA
An engineer at heart, Peter began his career at General Electric as a graduate of the GE MMP program and has worked in a variety of aerospace, aircraft, and manufacturing businesses. In addition, he held various leadership positions in M&A, strategy and operations for TRW, Inc.'s automotive business. Peter has spent the last 20+ years in life science and healthcare beginning with late-stage drug development as vice president for Johnson & Johnson Pharmaceutical Research & Development LLC. Founding a medical device company called Flexible Medical Systems, Prior to his leadership role at Worldwide, Peter served as EVP & President for BioClinica's eClinical Solutions business, where he led overall strategy, sales and operations and drove the company to grow by more than 300 percent. Peter graduated cum laude with a bachelor's degree in mechanical engineering from Northeastern University and received an M.B.A. in finance and strategy from The Wharton School, University of Pennsylvania.
Peter is headquartered in Morrisville, NC. As the son of a strong female and nurse, a brother to three sisters and the father of two future female leaders, these experiences have shaped his perspective on what strong female leadership looks like and also made him aware of the hurdles and harm many women face in their climb up the ladder. He is a proud ally and supporter of women's leadership initiatives, including the local Ellevate chapter, a national organization dedicated to helping women advance in the workplace, chairman of Flexible Medical Systems. He is passionate about building a workplace culture that is supportive of employees from all backgrounds and hopes to do his part to ensure that the workforce his daughters embark upon is one that has no glass ceilings and limitless potential.
ASK PETER A QUESTION
Submit an RFP. Ask a Question
EXPLORE OTHER WORLDWIDE TEAM MEMBERS
Neal Cutler, MD
Founder & Chief Executive Officer
Read my bio
Michael Murphy, MD, PhD
Chief Medical and Scientific Officer
Read my bio