Peter Benton, MBA
President and Chief Operating Officer
Peter Benton, President and Chief Operating Officer at Worldwide Clinical Trials, has a diverse career that spans more than two decades and has included leadership in large pharmaceutical companies and the founding of a medical device company. Providing oversight to the Worldwide team, he is committed to bringing new, life-changing treatments to market and ensuring sponsors receive world-class customer service through adept and innovative clinical trial methodology, operational acumen, and strategic use of technology.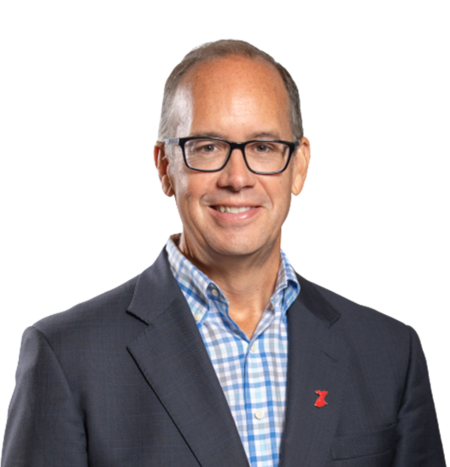 ABOUT PETER BENTON, MBA
Peter Benton, M.B.A., has a background with significant senior executive-level experience. Peter comes to Worldwide from BioClinica, having served as EVP and President for its eClinical Solutions business, where he led overall strategy, sales, and operations and drove the company to grow by more than 300%. He joined BioClinica in September 2008 as President, Phoenix Data Systems Division, and was appointed an executive officer of the company in March 2009. Prior to joining BioClinica, Peter was previously the chief operating officer of etrials Worldwide, Inc., a public NASDAQ company. His prior experience includes founding a medical device company called Flexible Medical Systems; managing late-stage drug development as vice president at Johnson & Johnson Pharmaceutical Research & Development LLC; and various management positions in M&A, Strategy, and Operations at TRW, Inc.
Peter began his career at General Electric as a graduate of the GE MMP program and worked in a variety of aerospace, aircraft, and manufacturing businesses. Peter graduated cum laude with his bachelor's degree in mechanical engineering from Northeastern University and his MBA in finance and strategy from The Wharton School, University of Pennsylvania. Peter is chairman of Flexible Medical Systems and a member of the Microsoft Healthcare Partner Executive Board.
ASK PETER A QUESTION
Submit an RFP. Ask a Question
EXPLORE OTHER WORLDWIDE TEAM MEMBERS
Neal Cutler, MD
Founder & Chief Executive Officer
Read my bio
Michael Murphy, MD, PhD
Chief Medical and Scientific Officer
Read my bio