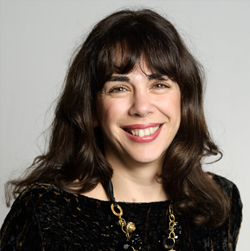 Tamara Ast, Ph.D.
Senior Vice President, Project Delivery Services Neuroscience
Dr. Ast has 20 years industry experience across a variety of neuroscience indications. She has held leadership roles for Project Management and Operations delivery at Worldwide Clinical Trials for the past five years, and now oversees the Neuroscience therapeutic area.  This business unit includes Worldwide's most experienced Neuroscience clinical research professionals for neurological, psychiatric and pain indications to ensure that the Worldwide team provides sponsors with the best possible regulatory and scientific, medical and operational strategy and clinical trial execution. Dr. Ast has an affinity for dealing with various cultures and working environments, responding quickly to any challenges encountered. She is experienced in managing large multi-cultural teams across different countries and continents. Dr. Ast's primary therapeutic and operational expertise has had a specific emphasis on neurological conditions such as Alzheimer's disease, Parkinson's disease, multiple sclerosis, pain, and psychiatric indications such as schizophrenia, mood disorders, and substance use disorders.
Prior to Worldwide Clinical Trials, Dr. Ast held various positions within Project management as well as Business Development at i3 Research (subsidiary of United Health Group).
Dr. Ast obtained her Ph.D. in medicinal biochemistry from The School of Pharmacy, University of London, United Kingdom.