See Worldwide from a new perspective
Come visit us in San Diego at BIO 2017
Gain a new perspective in Chicago
Take a look at Worldwide at DIA 2017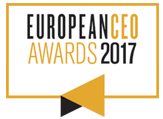 Best CEO in the CRO Industry
Neal Cutler, M.D., Founder and CEO at Worldwide, was named as the "Best CEO in the CRO Industry."
Learn More >
There's no substitute for expertise.
Worldwide Clinical Trials has extraordinary depth of medical expertise in key therapeutic areas.
Explore our Comprehensive Selection of Services




Interested in Becoming a Healthy Volunteer?
See what Worldwide Clinical Trials can do for you.
Fill out the brief form below to get in touch.
Your form has been successfully submitted! Thank you for your interest in Worldwide Clinical Trials. We will respond to your inquiry as soon as possible.