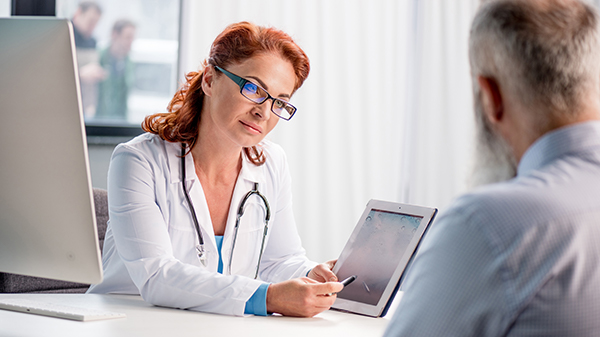 Alzheimer's disease research is taking advantage of new technology, including eCOA. To understand this trend, Talking Trials spoke with Will Tucker, Worldwide Clinical Trials' Associate Director of Clinical Assessment Technologies (CAT). Will serves as a key leader in the CAT department, managing a highly experienced scale management, rater training, and reliability group that is seamlessly integrated with Worldwide's Site Feasibility & Recruitment, Project Management, Clinical Operations, and Medical Monitoring groups. As the pharmaceutical industry moves away from paper administration of scales and toward electronic solutions, CAT now partners with industry leaders in electronic Clinical Outcomes Assessments (eCOA) and has expanded its offerings to include eCOA vendor oversight.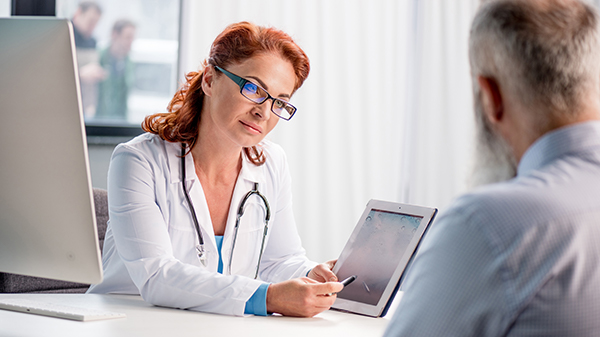 Q: What are eCOA?
Electronic Clinical Outcome Assessments, or eCOA, leverage personal technology, such as smartphones, personal computers, and tablets, to enable patients, clinicians, and caregivers to report data for clinical research studies. The goal is to provide a more thorough understanding of each patient's experience and improve a treatment's path to approval.
Q: What kind of data gets captured by eCOA?
In Alzheimer's disease research and studies of related dementias, eCOA are highly specialized and include validated instruments or scales for evaluating cognitive states. Through a questionnaire, patients provide sensitive and specialized data to clinicians at a trial site. Data include more than just vital signs, weight, or the results of a physical exam. The larger umbrella term "eCOA" includes electronic Patient Reported Outcomes (ePRO)—where patients complete the questionnaire on their own—and electronic Clinician Reported Outcomes (eClinRO), in which an investigator asks the questions and records the patient's answers.
eClinRO are more common in Alzheimer's disease research, compared with other indications, due to the complexity and importance of the scales.
Q: How does Worldwide Clinical Trials use eCOA?
Worldwide uses eCOA in a vendor-agnostic way, finding the most appropriate vendor to fit a clinical trial's needs and budget. That goes for Alzheimer's disease research and other indications, too. There are three main ways sponsors see benefits by working with the Clinical Assessment Technologies (CAT) team.
First, ever mindful of each sponsor's unique trial strategy and resources, CAT is deeply skilled at selecting, validating, and integrating eCOA solutions from the leading vendors. The team includes both operations staff, who work with vendors, and clinical staff, who are experts in the trial indications.
Second, we typically hold the contract with the eCOA vendor on the sponsor's behalf. On the operations side, we're able to manage the entire eCOA process, from working with copyright holders to get permission and pay licensing fees to providing rater training and reliability, as well as scale management.
Third, initial financial investments in eCOA result in long-term savings realized over the lifetime of the study because eCOA studies require less monitoring and less clinical data management and querying.
Because our CAT team is small and nimble, we're able to quickly give support for clinical trials of all sizes—not just the biggest clients. And, because CAT is fully integrated with Worldwide, we make sure that eCOA mesh smoothly with each clinical trial as a whole.
Q: What happens to eCOA as the industry becomes more focused on biomarkers for Alzheimer's disease research?
As the industry moves away from clinical symptoms and toward biomarkers to diagnose and monitor Alzheimer's disease, there will still be a place for eCOA—for example, the biomarker won't show a drug's impact on motor function or cognitive state, but eCOA will.
Worldwide's CAT team helps sponsors implement validated scales in Alzheimer's disease research, such as the ADAS-cog (Alzheimer's Disease Assessment Scale-cognitive) subscale and Mini-Mental State Examination (MMSE). When coupled with eCOA, these scales ensure that researchers have sensitive and specialized data that can be validated in retests. Because several scales may be used in the same study, eCOA helps simplify a complex process.
The future of eCOA lies in wearables and Bluetooth—for example, if measuring the frequency and duration of tremor in Parkinson's disease, using an app on a device that collects data on the tremor eliminates the need for a site investigator to personally watch the tremor.
Q: What are the current challenges of using eCOA in Alzheimer's disease research?
One of the central issues involves rater reliability, which refers to a rater's performance and consistency over time, and higher reliability is made possible by rater training. A single Alzheimer's clinical trial will typically use a number of complicated scales to measure outcomes, and the administration and scoring requires training. The correlation among the scales and the access to the data that eCOA provide can be used to review rater performance in near-real-time. Our CAT team trains clinicians at each site on how to administer the scales without influencing responses—and we provide data surveillance to ensure that raters continue to perform reliably.
It's all part of Worldwide Clinical Trials' fully integrated approach to eCOA, from determining which vendor to use to ensuring that the scales in the eCOA are administered and scored correctly for the duration of a trial.
Q: Thanks, Will. Can you give us a little more about your background?
I've been in the clinical research industry for over 15 years, most of which was focused on Data Operations. Prior to Worldwide, I was a global therapeutic area project lead with a large pharmaceutical company and was responsible for the day-to-day data operations of multiple projects across various therapeutic areas and phases of development. Throughout my career in the industry, I have also partnered with various third-party vendors, providing oversight and management in the delivery of drug development services. My educational background includes a Bachelor of Arts degree from Syracuse University, a Master of Business Administration from Villanova University, and I've completed post-graduate coursework at the Philadelphia College of Osteopathic Medicine.
The Importance of Rater Services
If quality of outcome if paramount for your clinical trial, learn more about how Worldwide's uncommon rater services can dramatically reduce trial variability. 
For more clinical trial operations insights, please download our eBook, 10 Steps to Better Alzheimer's Disease Research.