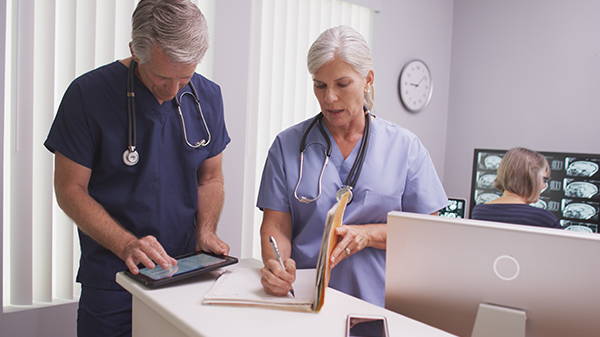 The growing trend toward patient-centric trials has benefited Alzheimer's disease research overall. However, an unintended consequence is that the clinical research sites and investigators are often taken for granted or overlooked. In order to achieve true success in clinical trials, site-sponsor relationships must be re-engaged.
Fostering strong relationships among sponsors, CROs and clinical study sites can have a tremendous impact on a study's success. Sponsors and CROs that can balance patient-focused activities with increased site engagement will forge and maintain stronger relationships with the on-the-ground study site teams. After all, these teams provide uniquely valuable insights because they are the closest to the day-to-day clinical trial details.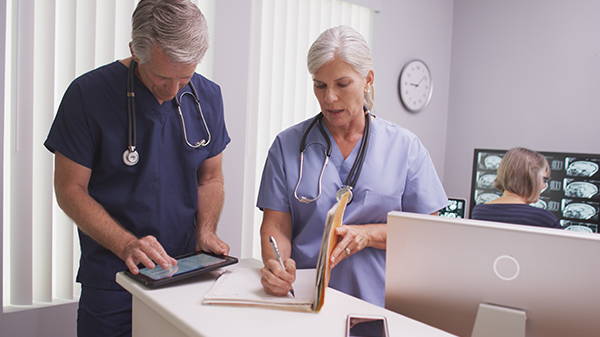 4 Site Relationship Strategies that Work in Alzheimer's Disease Research
At Worldwide Clinical Trials, we understand that investigators and clinical sites must be true partners. We build relationships with these sites carefully, keeping in mind that these types of relationships can't be forced — they must grow from the ground up. Please consider 4 site-sponsor strategies we've learned for developing true partnerships with clinical sites and investigators.
1. Follow a Structured Process
Begin by engaging site leaders early. Once a mutual confidential disclosure agreement is in place, it's time for a face-to-face meeting with the main study coordinators to agree upon lines of communication and address potential. From there, the sponsors and clinical site leaders need to hammer out procedures and protocols for an array of other issues, including getting the site's input on protocols, managing communications and dealing with issue escalation.
2. Make It Personal
Sponsors and CROs will benefit from working together when interacting with Alzheimer's disease research sites. It's ideal to attend meetings in person whenever possible to forge and maintain stronger sponsor-site relationships. Although everyone is busy and relies on electronic communication, one should never underestimate the value of building relationships face-to-face.
3. Communicate with Purpose
Sponsors and CROs working in Alzheimer's disease research must also manage the frequency and quality of communication. The goal is to communicate effectively and with purpose. Everyone must strive to ensure they are clear about any needed or expected responses, as well as to communicate changes in processes, goals or timelines.
4. Seek Opportunities to Foster Clinical Excellence
It's important for sponsors and CROs to collaborate with sites in developing clinical excellence. By staying on top of advances in clinical research, attending conferences, working with associations, and linking with relevant support and advocacy groups, you can create opportunities to share information and build the knowledge of clinical research site personnel.
The Benefits of Strong Site-Sponsor Relationships
Fostering strong site-sponsor relationships can make it easier for clinical research sites to conduct Alzheimer's disease research, enhance site commitment and improve data quality. Early, frequent engagement with protocol design and program development will result in a clinical study that is easier for them to execute. Being involved in planning means sites know what to expect and ensures they are aware of exactly what they should be looking for when it comes to patient recruitment.
Sponsors and CROs benefit by engaging more purposefully with the clinical research sites. These relationships improve site commitment, avoid delays and accelerate the startup processes. All of these lead to higher-quality outcomes — and that benefits everyone.
This blog post was adapted from "It's All about Relationships: Why Sponsors, Clinical Research Organizations, and Study Sites are Key to Improving Performance," which later appeared as a thought leadership feature in PharmaTimes. To learn more about building partnerships to advance Alzheimer's disease clinical trials, download our new e-book, "10 Steps to Better Alzheimer's Disease Research."