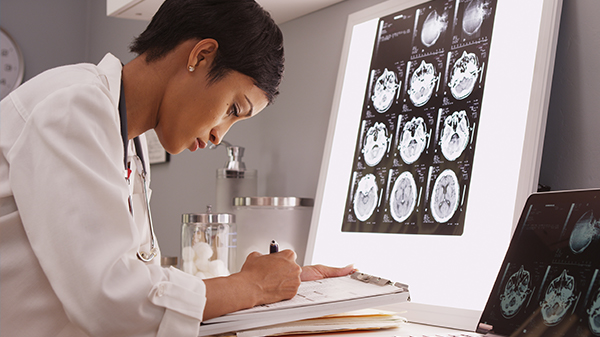 Michael Murphy, M.D., Ph.D., has been on the forefront of Alzheimer's disease research since the advent of cholinesterase inhibitors as a cognitive therapeutic in the late 1970s. As Chief Medical & Scientific Officer of Worldwide Clinical Trials, Dr. Murphy provides a strategic leadership role in program and protocol design across multiple therapeutic areas, for both interventional and observational research. Dr. Murphy is responsible for the coordination of didactic and experiential training services for the Worldwide Fellowship program, which bears his name. He is the recipient of the Clinical Research & Excellence (CARE) Lifetime Achievement Award for 2017. The award is presented annually to an extraordinary individual with exceptional contributions and a consistent history of service to the clinical research industry throughout their career. In addition, PharmaVoice selected him as one of 2017's 100 Most Inspiring People in the life-sciences industry.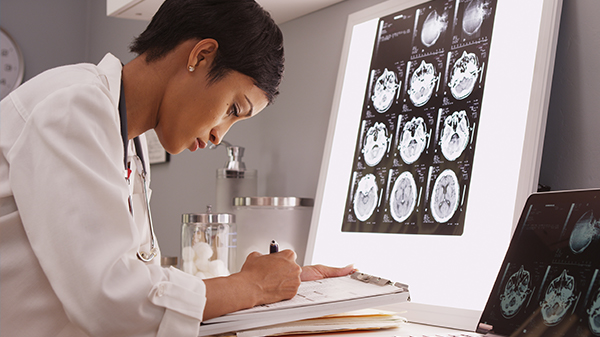 Alzheimer's Disease Researchers Strive to Meet National Alzheimer's Project Act 2025 Target Date
Talking Trials recently spoke with Dr. Murphy about the U.S. National Alzheimer's Project Act (NAPA) and the new Alzheimer's research framework from the National Institute on Aging and Alzheimer's Association (NIA-AA).
NAPA became law in January 2011 with a goal to prevent or effectively treat Alzheimer's disease by 2025. Many other nations later announced their own initiatives with the same deadline.
Is the National Alzheimer's Project Act a realistic goal or more for motivation? How close are we to finding a cure?
Dr. Murphy: The goal of NAPA has always been laudable – the methods to achieve it are somewhat more elusive. However, what we have clearly established is an ability to link concept to novel intervention to a series of clinical studies in Alzheimer's disease and related disorders research that would be informative regarding potential product attributes. This Alzheimer's disease research increasingly evaluates a diverse spectrum of technology and employs sophisticated designs to maximize signal detection with operational techniques to improve overall efficiencies. As new insights emerge regarding disease pathophysiology, we now have a permissive substrate for the evaluation of disease-modifying therapies.
Biomarkers Play Larger Role in the Progress of Alzheimer's Disease Research under New Framework
In the 2018 NIA-AA research framework, the clinical consequences of Alzheimer's disease (i.e., symptoms/signs) will no longer be required for diagnosis in a research setting. Instead, Alzheimer's disease is defined by its underlying pathophysiologic process, which can be documented in vivo by biomarkers.
Is there a danger of overreliance on biomarkers for Alzheimer's diagnosis, or are new classification schemes making them more useful than symptomology?
Dr. Murphy: It should be emphasized that this proposed nomenclature acknowledges the importance of neurocognitive staging in defining disease severity, while Alzheimer's disease itself is defined by biomarkers. Substantial gaps in knowledge that need to be investigated with additional clinical research including the need for more biomarker as well as clinical data in ethnically diverse cohorts, with the continued evaluation of subjective cognitive decline and early neuropsychiatric symptoms. So, the proposed new framework has maximum utility for Alzheimer's research purposes and does not obviate nor substitute for cognitive and behavioral evaluations occurring within routine clinical care.
Therefore, I would regard it as aspirational – a path on a journey toward defining a deeper pathophysiology independent from clinical symptoms. In its final expression, it is possible that the presence or absence of certain biomarkers within a certain sequence will define an Alzheimer's pathophysiologic continuum with clear implications for product evaluation and eventual approval.  And, it is only one of a number of parallel clinical research initiatives that are relevant to Worldwide's services.
For example, there is an increasing focus on therapeutic interventions for the symptomatic manifestations of Alzheimer's disease, which are associated with cognitive decline. These are the hallucinations, delusions, and behavioral disturbances that are most troublesome to patients, as well as their caregivers. Foundationally, until the exact physiological basis of Alzheimer's disease has been defined, the role of biomarkers and their interaction will always evolve, while evaluations of disturbances in memory and other aspects of cognition and behavior will remain important for clinical decisions regarding management. An appropriate emphasis on the use of biomarkers within an Alzheimer's clinical research setting is laudable – acknowledging the limitations in the scientific substrate.
Alzheimer's Disease Research Webinar with Further Insights into Other Dementias
On November 30th at 11am ET, the Central Nervous System experts from Worldwide Clinical Trials will present the webinar "Shifting Tides in Dementia Research: Targets, Technologies, and the Changing Landscape of Pharmaceutical R&D." 
Register here to attend this free live event and experience the uncommon approach Worldwide's medical, scientific and operational experts take to de-risking drug development for Alzheimer's disease and related disorders.