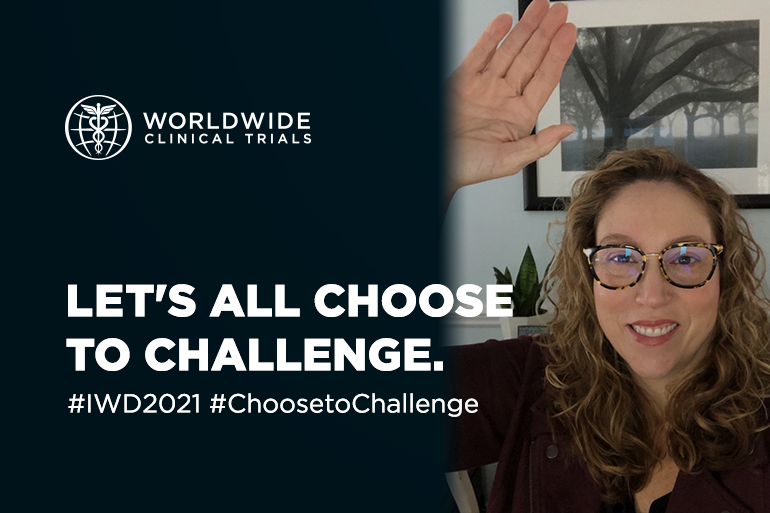 Joy Clark talks about how Worldwide chooses to focus on building a diversified, equality-focused, and inclusive culture.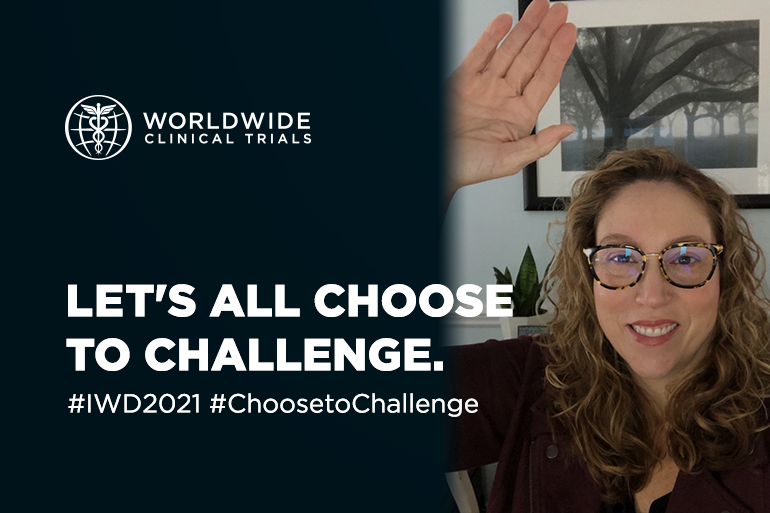 Today we celebrate International Women's Day, and I am joining the movement to #ChoosetoChallenge.
What does that mean?
We are living through a transformative age. Each day challenges us with an invigorating blend of disruption, opportunity, uncertainty, and innovation. Organizations like Worldwide need the best talent with the most diverse perspectives – coming from different generations, ethnicities, beliefs, backgrounds, and genders – to produce the breakthrough thinking needed to thrive.
We get this. And, we don't leave it to chance. Every day Worldwide chooses to focus on building a diversified, equality-focused, and inclusive culture.
More than this though, and importantly as we think about International Women's Day and gender equality, we challenge ourselves to build culture where people belong.
Our employee population is 72% female. So, instead of focusing solely on the number of women in our ranks, we're challenging ourselves to create a workplace of belonging. We want every member of our team to answer with an emphatic 'yes' when they ask themselves:
Do I have a voice at Worldwide, and can I use it?
Is my voice welcome?
If I speak, does anyone act on my words?
Do I use my voice for good, to help others be heard?
Transformative times require a fearlessness that can be difficult to exercise in the best of conditions, impossible in the worst. We know that we can only make good decisions with real information. And when any of our team members voices are suppressed, we all miss what they know and what they know can improve lives. We all lose every time this happens.
So, with focus on creating an environment where women – and all people – feel a sense of belonging and that their voice is celebrated, our #ChoosetoChallenge agenda looks like this:
We are creating a growth-mindset environment where people feel safe giving and receiving professional feedback. Worldwide programs like LEAD (Leadership, Education and Development) and GROW help us all speak up and use our voices more impactfully.
We strive to ensure that everyone knows what's expected of them and where and how to speak up. Our values and Code of Conduct guide us. And our new global EthicsLine provides a confidential reporting option.
Our upcoming LEAD modules explore techniques for talking about high-stake topics effectively, in ways that strengthen relationships. We need to be experts in raising our hands to talk about hard things.
Is it working?
Over and over, our team members tell me how much they love their colleagues. Even those that decide to leave, tell me that it is a hard decision to leave the people who work here. This tells me that our intentions are good, our people are amazing and with more awareness, we can continually hone these skills.
Our team is filled with incredibly bright, highly degreed, highly accomplished men and women. If we can help create breakthroughs in oncology, rare disease, and cardiovascular research, if we can write the book on Alzheimer's research, surely, we can also raise our hands, rise to the challenge and create an environment where women –everyone – can feel like they belong.
Are you ready to raise your hand and tell me how will you help create a world of belonging?
#ChoosetoChallenge #IWD2021