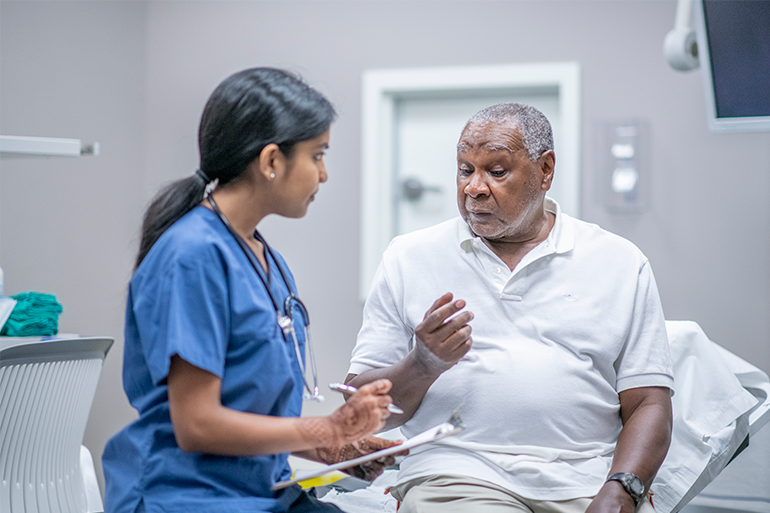 Far too often, CROs plan a rare disease trial and then go looking for patients to recruit. At Worldwide, we believe the best approach to rare disease research is the other way around: First, find your patients. Talk to them. Understand their experience. Then design your study.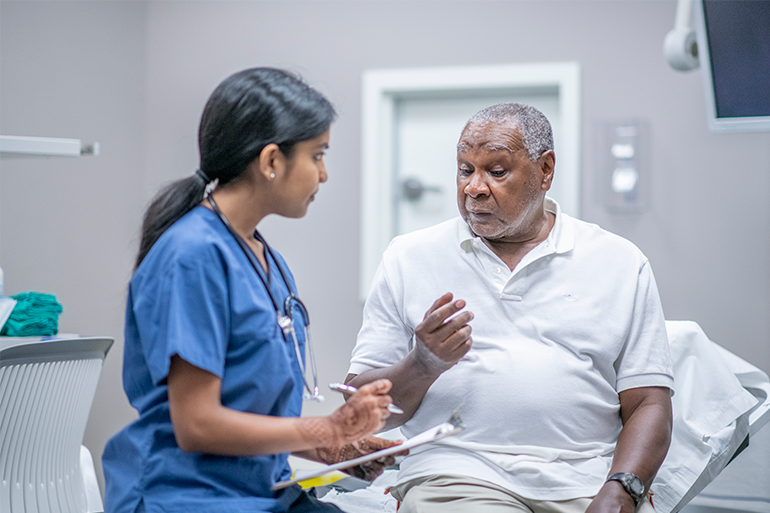 Patients Can Help Pretty Much Every Aspect of Your Rare Disease Program
Rare disease research is plagued with obvious and not-so-obvious challenges:
• Small populations over a wide geographic range
• Hyper-specific genetic and diagnostic requirements but wildly variable symptoms
• High dependency on family members for health care access and outcomes reporting
• High burden on patients and families for regular clinical monitoring
• Lack of standardized or fit-for-purpose clinical assessment tools
• Lack of disease-specific trial design precedence and regulatory guidance
• Limited pool of subject matter experts with heavy demands on their expertise
• High cost of drug manufacturing and uncertainty of market access
While some of these fall outside of the realm of patient influence, many of these challenges can be addressed at least in part by improving the relationship with the patient community. A CRO that puts in the upfront investment to learn about the patient experience, talk with families, and fine-tune study strategy with subject matter experts will have a much more patient- and regulatory-friendly study in the end.
Reach out to patient groups, advocacy organizations, umbrella disease and rare patient networks, key opinion leaders, and related clinical organizations to identify the patients, families, and clinical advisors who can help address these issues before they become problems for your study.
Patient Input Should Directly Inform Study End Points
Studies designed without thoroughly considering the patient experience do the rare disease population a disservice. By better understanding which outcomes and metrics are meaningful to patients, study design experts can accommodate measure selection, customize tools for clinical assessments, and justify disease-specific end points to regulatory agencies and payers.
Talking with patients and families reveals just how unique the illness experience can be, and with enough discussion, most sponsors can select a few key items that are significant to both patients and clinicians. In some cases, it may even be a lack of progression that patients and families consider a successful outcome, rather than a true reversal of disease. Ensuring that patients and clinicians are on board with the end points is also likely to improve their support of your program and adoption of the study drug once approved.
Patient Burden Should Drive Study Design Decisions
Because rare disease studies rely so heavily on a small group of patients and families, understanding what is overly burdensome to the population can make or break a study's ability to recruit and retain participants. When sponsors and CROs speak with families and experts, it is important to learn what clinical assessments — including lab tests, imaging, tissue sampling, questionnaires, and other exams — are involved in standard patient care and at what cadence.
Whenever possible, study design should avoid duplicating care that patients are likely to obtain during their regular health care by collaborating with their providers. When the study site is very distant from many participants, travel arrangements, time away from work or school, the cost of accommodations, and time away from other family commitments should also be minimized. Consider home-based reporting options and other virtual assessments to reduce travel and clinic visit time whenever feasible.
Document Patient Input to Demonstrate Validity
Because rare disease research — when done right — employs a very customized approach that may even include the development of novel outcomes measures, sponsors and CROs must be prepared to justify these bespoke elements to clinicians, regulators, and payers.
Without proper documentation of the entire process (collaboration with patients and advocacy groups, documented patient feedback, subject matter expert consultations, tool development and research, pilot testing, rater training, etc.), even those programs with the most well-intentioned efforts and statistically impressive results can be disappointed in the request for approval. Detailed tracking of decision-making and validity checks throughout the process become essential to the future of the program.
Passion Comes from Understanding Patients
Until you hear of the heartache a parent goes through each time their child misses a developmental milestone, or of the frustration a patient feels with each visit for 2 years with no diagnosis, or of how much even the simplest changes would mean — like being able to walk down the hall or get dressed without help — you don't know rare disease.
Without the insights patients and families can give into the true nature of life with a rare disease, your development program may lack the passionate dedication to patient-oriented trials that can make or break a trial's success.
Find out what a difference this passion can make — and how to truly make your rare disease trials patient-centered from every angle — in our eBook, or reach out to talk to a Worldwide rare disease expert today.
Each rare disease trial needs a unique approach, meaning you need an uncommon partner. Go with Worldwide — The Cure for the Common CRO.