Dr. Murphy recognized for his unwavering dedication and passion for driving excellence in clinical research
MORRISVILLE, NC, APRIL 6, 2017 – Michael F. Murphy, M.D., Ph.D., Chief Medical and Scientific Officer at Worldwide Clinical Trials (www.worldwide.com), was presented with the Clinical Research & Excellence (CARE) 2017 Lifetime Achievement Award on Wednesday, April 5, at an awards dinner in Boston, Mass. The award is presented annually to an extraordinary individual with exceptional contributions and a consistent history of service to the clinical research industry throughout their career.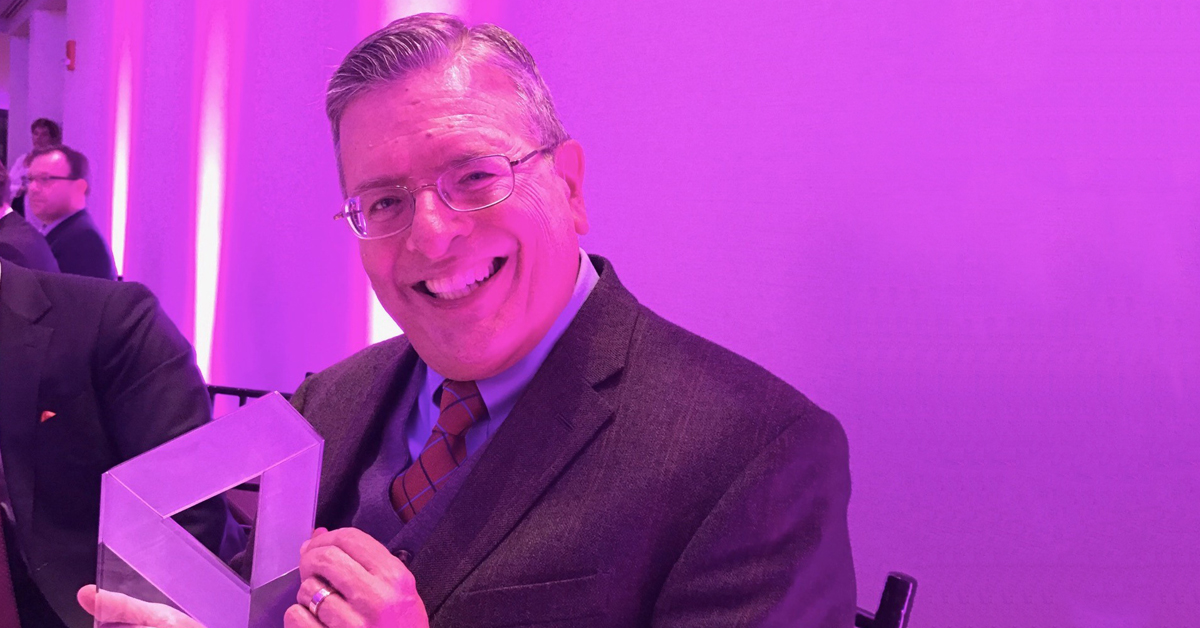 Since Worldwide was originally established as a global contract research organization (CRO) in 1995, Dr. Murphy has worked tirelessly to build the company into an industry leader, crafting the company's highly consultative approach for the execution, analysis and interpretation of clinical trials.
Commenting on why they selected Dr. Murphy as the winner, the judges said: "His personal contribution across the industry—especially in the US—combined with his efforts to educate and mentor others make him the ideal recipient of this year's award. A true expert in the field, Dr. Murphy possesses a combination of medical ability and operational acumen as well as the appreciation for the complexities of running clinical trials, which allows him to facilitate studies of life-changing medicines around the world. He delivers exceptional service to clients and ensures that every drug development program receives personal consideration and dedication."
"I cannot imagine someone more deserving of the CARE Lifetime Achievement Award than Dr. Murphy. His generosity of knowledge, depth of expertise, and commitment to the science and medicine of clinical research has had a tremendous impact on Worldwide, its people, and our sponsors, as well as the entire industry," said Neal R. Cutler, M.D., CEO at Worldwide.
"Dr. Murphy's passion, incredible work ethic and unwavering commitment inspires all of us who work with him each and every day," added Peter Benton, President and COO at Worldwide. "It's our pleasure to congratulate him on behalf of the entire Worldwide family."
With a career spanning more than 25 years, Dr. Murphy's work has emphasized the integration of medical and scientific ingenuity with operational excellence. He is board-certified in psychiatry and has a doctorate in pharmacology, with training at Tulane University, Stanford University and the Mt. Sinai School of Medicine. He has been a consultant for the Duke Clinical Research Institute and is Founder and Research & Development Editor for American Health and Drug Benefits. As a lecturer within the Center for Experimental Pharmacology and Therapeutics, Harvard-MIT Division of Health Sciences and Technology for 17 years, Dr. Murphy contributed to the curriculum for a two-year Clinical Investigator Training Program. He is also a widely published author across many of the medical world's most esteemed journals.
In recognition of Dr. Murphy's influence and expertise, Worldwide recently created the Michael F. Murphy Clinical Research Methodology Fellowship Program, which offers hands-on clinical research experience for scientists who work alongside Dr. Murphy and other Worldwide experts. The program is intended to prepare the Fellows to support the increasingly complex clinical trials of tomorrow.
The CARE Awards program, a part of the Business Intelligence Division of Informa, recognizes excellence across the global clinical research enterprise. For more information, visit www.clinicalresearchexcellence.com.
Connect with Worldwide Clinical Trials:
About Worldwide Clinical Trials
Worldwide Clinical Trials employs more than 1,400 professionals around the world, with offices in North and South America, Eastern and Western Europe, Russia and Asia. One of the world's leading, full-service contract research organizations (CROs), we partner with sponsors in the pharmaceutical and biotechnology industries to deliver fully integrated clinical development and bioanalytical services, extending from first-in-human through phase IV studies. Grounded in medicine and science, we help sponsors move from medical discovery into clinical development and commercialization across a range of therapeutic areas, including neuroscience, cardiovascular diseases, immune-mediated inflammatory disorders (IMID), and rare diseases. For more information, visit www.worldwide.com.