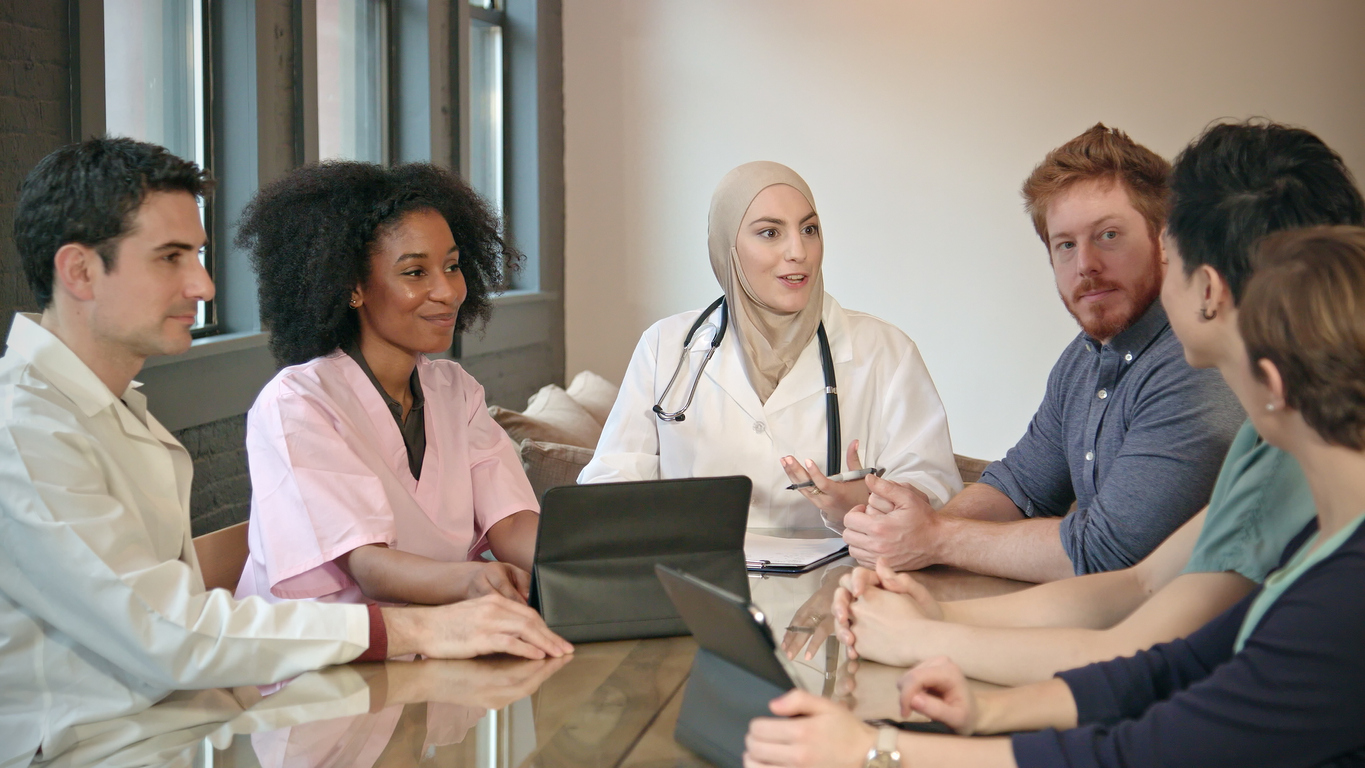 BioPharma Dive interviewed our Derek Ansel on how to conduct psychedelic clinical research
In April 2022, the Food and Drug Administration (FDA) issued draft guidance on developing a "Race and Ethnicity Diversity Plan" for clinical trials. This plan, designed to help make clinical trial enrollment more representative, stands to support diversity, equity and inclusion (DEI) initiatives in R&D — a sector that certainly needs more attention across all clinical trials.
But for rare disease trials, which are already challenging to enroll, the new guidance introduces nuances that speak to broader recruitment trends in orphan drugs, suggested Derek Ansel, executive director, therapeutic strategy lead, rare diseases at Worldwide Clinical Trials.
"We're seeing more sponsors getting requests from agencies to include more diverse populations across ethnicities, socioeconomic statuses and other groups," he said. "The challenge within rare disease is that we're now 'rarifying' an already rare disease by expanding into rarer subtypes of the disease."
In turn, the FDA's guidance recognized the difficulty in recruiting for rare diseases and encouraged sponsors to become more resourceful and intentional about trial enrollment. At the very least, it suggested that sponsors align enrollment goals to the demographics of the disease — if not the general — population.
But how? Here's what rare disease sponsors should consider as they go from here:
Globalizing the rare disease site footprint
Among the "silver bullets" of trial DEI is the idea of site representation — that is, engaging more diverse sites instead of just elite institutions. But in rare disease trials, that can be challenging given the barriers inherent in U.S. medical access, such as social determinants of health. Additionally, the competition for sites has increased.
So while Ansel said he's seen many sponsors of orphan drugs successfully diversify U.S. enrollment by diversifying U.S. sites, when possible, diversity goals should be achieved by enrolling international sites as well. Expanding abroad could help sponsors recruit more ethnicities within certain populations while also increasing treatment access to more people.
"International participants may not encounter the same access barriers communities may face elsewhere, which means sponsors may be able to recruit populations from areas such as Latin America and Asia-Pacific," he said. "And that can be an attractive option for sponsors needing that kind of ethnic diversity. However, this does not address the challenges that diverse patient populations face, so we encourage sponsors to work proactively to address these disparities instead of leaving the U.S. altogether."
Given these dynamics, Ansel recommended a balance of both: expanding internationally while also working to overcome access barriers in the U.S.
Listening — not Googling — what communities need
In this modern era, sponsors often turn toward tech to navigate industry changes. It's a tactic they took during the push for more patient centricity, which Ansel said is similar to how many approach today's DEI movement. But with diversity, particularly in rare diseases, new tools aren't always the panacea they might seem.
"Meeting the community where they are in their disease and treatment journey takes time and effort — and that's something that bells and whistles can't achieve on their own," Ansel said. Instead of an overreliance on technology, he recommended a human- and community-first approach powered by focus groups staked on listening, learning and acting.
"You cannot take a scientist in their lab coat and put them in front of a group of people who for years have been forgotten in our medical system," he said. "You need community leaders who participants will trust to advise on culturally sensitive strategies, such as grassroots outreach and educational approaches that include insights into imagery and language choice."
Working with CROs to drive DEI effort
Many sponsors have become more intentional about selecting a contract research organization (CRO) — partnering with only those that can demonstrate a readiness to engage diverse populations. Ansel said he's seen an increase in the number of sponsors coming to Worldwide Clinical Trials for exactly that purpose.
When assessing partners, sponsors should be aggressive in their line of questioning, he added. You don't want to get down the pathway toward partnership only to realize the selected vendor can't deliver on these important objectives.
"Ask a CRO pointed questions, such as how they plan on diversifying populations under the FDA's guidance and whether they have a diversity council with laser-focused initiatives," Ansel said. "And pay attention to their commitment to corporate diversity. Are they hiring individuals from diverse backgrounds whose lived experiences can inform corporate strategy?"
Above all: Bringing more diversity to clinical trials is a slow process. And it takes time to get right.
"These are people who've been left behind by health care, by their governments and often society," he said. "They distrust for good reasons. The strategies most successful are those that restore trust slowly and more meaningfully through human-centered connections."
Looking to diversify the reach of your orphan drug trial? Reach out to learn how Worldwide Clinical Trials can help.
Originally published in BioPharma Dive on October 31st, 2022.