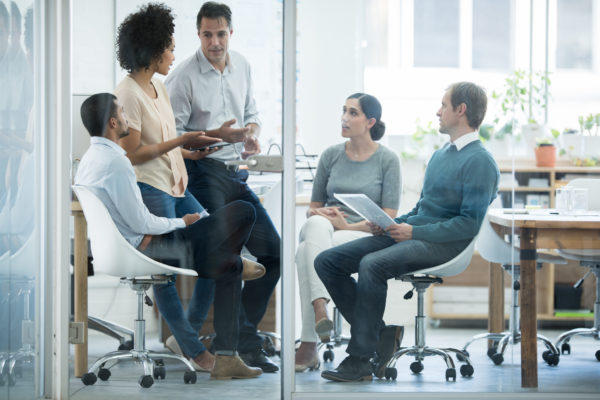 In the following blog post, Worldwide Clinical Trials previews Clinical Trials Awareness Month 2019 and provides an insight into how Worldwide makes a difference in a rapidly advancing industry.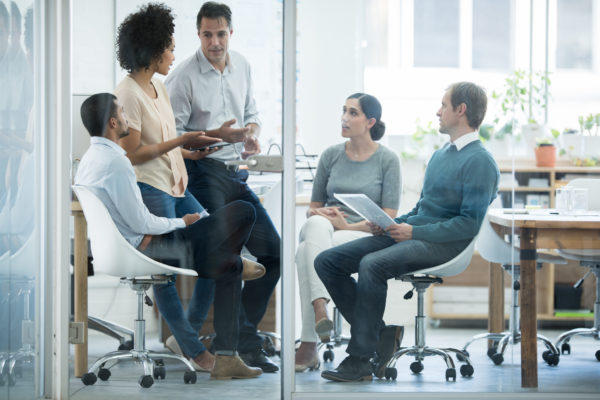 This month marked Worldwide's annual celebration of the people who help deliver uncommon value every day: for customers, each other and, of course, patients around the world. Worldwide specifically focused on Clinical Trials Awareness Month and how and why we are the cure for the common CRO. This year, we dedicated the whole month to clinical trial awareness. But first, let's take a look at the history of Clinical Trials Awareness Week.
CTAW: A Glance into the Past
Clinical Trials Awareness Week (CTAW) is an event created by the Coalition for Clinical Trials Awareness. The goal is to increase awareness so that there is greater participation in clinical trials; therefore, patients have greater access to new therapies.
Modern-Day Clinical Trials by the Numbers
According to ClinicalTrials.gov, as of May 1, 2019, over 300,000 studies have been registered worldwide this year.
Another report by Battelle provides extensive information regarding the clinical trials industry and its effect on state economies. According to the report, the five states with the largest number of clinical trials were:
California

Texas

Florida

New York

Pennsylvania
Worldwide has an extensive presence in most, if not all, of these states. Our research labs in Texas, evidence team in California, as well as our scientific experts in Pennsylvania, demonstrate Worldwide's commitment to quality, accessibility, and industry innovation.
The Public Perception of Clinical Trials
According to a report conducted by Research America, "Four in five Americans have heard of clinical trials." In addition, the report indicates that 86% of Americans agree that "health care professionals should discuss clinical trials with patients diagnosed with a disease as part of their standard of care," while 75% of Americans view clinical trial participation to be "as valuable as giving blood."
That last statement is truly powerful and is worth repeating: 75% of Americans believe clinical trial participation is as valuable as giving blood.
Knowing this, we think it is important to continue building awareness about clinical trials. Let's try to get that number to 100% in 2019!
And Worldwide is doing its part.
Worldwide is Proud to Work in Clinical Trials
All month long, Worldwide has celebrated clinical trials with you, our staff, and the greater communities in which we live and work to acknowledge the important work that is done every single day. Check our LinkedIn page, resource hub, and blog to see how we've honored and acknowledged the folks that make clinical trials possible.
Worldwide Clinical Trials: A CRO with Uncommon Capabilities
With so many clinical trials happening in Texas, as mentioned above, Worldwide's Clinical Research Unit is based in San Antonio, TX, to support them. We have 300 beds and conduct over 100 studies in healthy volunteers, patients, and specialty populations each year. The San Antonio team is comprised of many highly motivated, detail-oriented professionals with a strong passion for early phase trials.
The state-of-the-art facility offers limited-access Phase I and telemetry units, adaptable procedure spaces, and a fully equipped samples processing lab that has delivered 600,000 samples in a recent year. In addition, the pharmacokinetics lab features 14 centrifuges and handles more than 300,000 samples per year.
A Global CRO
Although Worldwide offers a Phase I unit in San Antonio, we are also dispersed globally throughout 63+ countries. Our mission is to work with passion and purpose every day to improve lives. We've designed Worldwide to be a midsized organization specifically so that we can tailor our approach to the unique needs of each clinical program. We are nimble, flexible, and agile, and we hope that this month has provided you with a glimpse into how the entire team at Worldwide is dedicated to achieving the goals of our respective partners.
For more information, visit www.worldwide.com or contact us now.
References
Battelle's Technology Partnership Practice (TPP). "Biopharmaceutical Industry-Sponsored Clinical Trials: Impact on State Economies." Phrma.org, Pharmaceutical Research and Manufacturers of America (PhRMA), March 2015, April 30, 2019.
"Monitoring processes to R&D." WHO.int, World Health Organization, April 2019, April 30, 2019.
"Public Perception of Clinical Trials." ResearchAmerica.org, Research America – An Alliance for Discoveries in Health, July 2017, April 30, 2019.