The Phase I Choice: Patients, Normal Healthy Volunteers, or Both?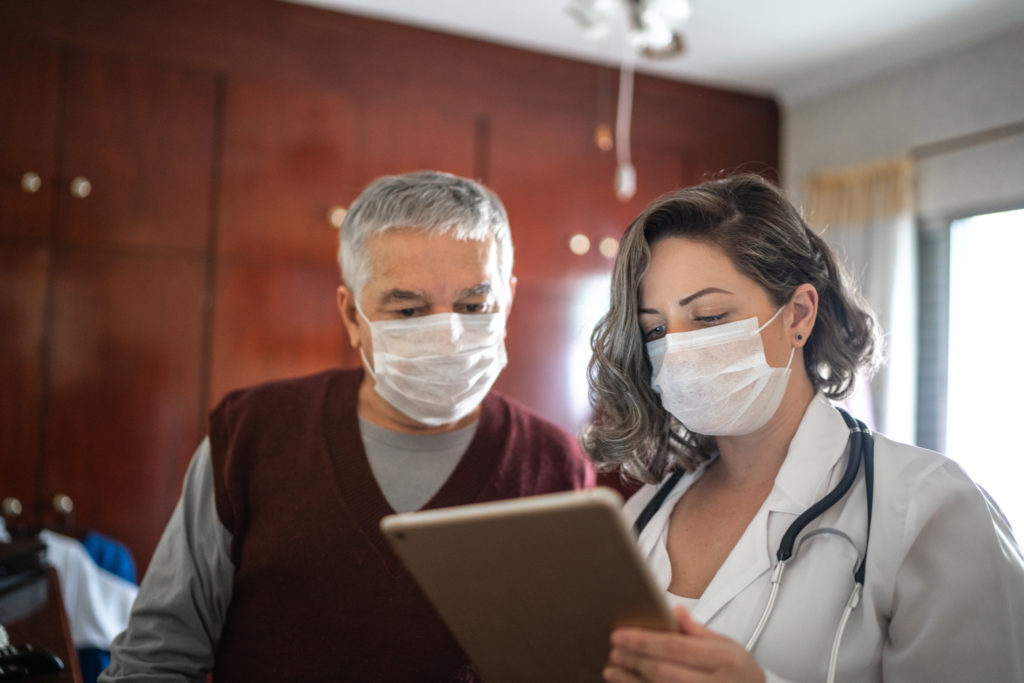 By The Editors of Uncommon Conversations
Should your Phase I clinical trial use normal healthy volunteers or patients? In a recent Uncommon Conversations webinar, Normal Volunteers, Patients, or Hybrids? Should We Build the Bridge Slowly to Cross it Quickly?, Michael Murphy and Sherilyn Adcock of Worldwide Clinical Trials discuss the many factors that must inform this decision.
In an environment where resources are constrained, the faster we can bring safe and effective treatments to market, the more patients can benefit from them. In early phase studies, decision making must account for the interests of the patients who stand to benefit from your therapy's success, while also taking into account the expectations of investors who risk their resources to support the investigational process.
Reconciling Science and Business Mandates
Of course, the scientific mandate is the primary purpose of any integrated early clinical development program. All business or medical interests are contingent upon the science to establish valid pre-clinical pharmacology. Rather than viewing the scientific, medical, and business mandates as interests in contention, let's explore investigational strategies that bring the mandates into a state of mutual support.
At the forefront of all other considerations, it is important to anticipate any special needs of study participants or any potential impediments to participant compliance. Such considerations should include logistical concerns, like space availability in the clinical pharmacology unit, as well as the number of invasive procedures that may be required. There is potential to collect significant amounts of data through increased numbers of scientific and clinical evaluations. Such robust data collection would add value to the investigational product and potentially optimize a limited budget. However, the capacity for large quantities of data must be held in balance with the patient's physical capacity and willingness to undergo the necessary procedures.
Dose Exposure Response
With respect to the choice between normal volunteers versus patients, there are certain indications where the particular absorption and metabolic properties may necessitate or merit using patients rather than healthy volunteers. However, in some instances there is room to explore variations in approach.
Up front, a comprehensive investigator brochure providing pre-clinical information will be key to informing human studies. Bear in mind that timing is a key consideration when making method adaptations from animal models to human models. Because these processes require difficult procedures like spinal fluid collection or biopsies, the patient's willingness, tolerance for discomfort, and their time commitment to undergo these procedures will affect your timeline considerations.
Microanalysis and sampling techniques to reduce blood sample volume requirements create more possibilities for comprehensive assessments, particularly when working on orphan diseases with very young children, where typical measurement approaches would involve more risk. Low-level quantitation analysis requires close coordination between the clinical pharmacology unit and the bioanalytical lab so that the collection, processing, and transfer of bioanalytical samples can be done according to the defined method development and validation guidelines resulting in evaluable samples and quality data results.
From the business perspective, there is also the matter of staffing: more evaluations require more staff to keep the process moving efficiently. Ideally, on-site pharmacy services and clinical diagnostic and sample processing laboratories would facilitate the process.
Drug-in-a-Bottle
It may be feasible to conduct studies where dosing ranges are not pre-set, allowing investigators to take a more flexible approach, adjusting dosage formulations while the study is in progress. Sometimes unexpected exposure levels in humans occur despite best predicted animal-to-human modeling efforts. Planning for dose flexibility demands a clinical pharmacology unit (CPU) with an on-site pharmacy and staff trained to accommodate treatment formulations for early development programs. The CPU staff must come into the clinical trial process early so that procedures are in place and have been thoroughly tested prior to first dose administration. Complying with required investigational drug storage requirements and standardized protocol-driven dose preparation and dose administration requirements is crucial. If patient populations are involved, it is important to ensure that the dose administration procedures are appropriate for the intended populations.
This "drug-in-a-bottle" approach carries potential cost savings, as there is no need for preset dosage strengths and therefore less risk of expensive preliminary formulation procedures going unutilized. This flexibility in dosing administration also poses potential advantages on the scientific exploration side, as there is potential for further learnings about the therapy beyond the original hypothesis.
Special Assessments
While the primary objectives of early phase studies are to establish safety, tolerability, and pharmacokinetics of the therapy, there may be capacity for further investigation. This includes a potential peek into efficacy, even if a small cohort of a patient population is involved. Special assessments such as neurological and cardiovascular evaluations or biomarker effects of the investigative product may shed light on clinical efficacy. In cases where the CPU has a well-established arrangement with a radiology or imaging center, some imaging procedures may also be carried out.
Hybrid Studies
The decision whether to conduct an early phase study in normal volunteers or patients takes into consideration the advantages each type of cohort brings to your study. Normal volunteer studies provide safety and pharmacokinetic data that typically translates well into the intended patient population. Utilizing healthy volunteers in early trials allows for patients to be reserved for advanced phase evaluations, and this can be especially critical in the case of rare disease. Healthy volunteer recruitment can be accomplished in a much shorter timeframe in early phase studies than patient recruitment, especially at established Clinical Pharmacology Units with a comprehensive database of healthy participant information. Generally, early studies do not offer any treatment benefit to patients because doses administered may be subtherapeutic, single dose, or limited multiple dose. On the other hand, by bringing patients into Phase I studies, the entire investigative process is accelerated, saving time and money. The trade-off of the patient-volunteer approach is that any resulting target engagement data will not be generalizable across other indications. If the compound under investigation is likely to have broad/multiple therapeutic indications, then starting in healthy population may be a more logical approach.
A hybrid approach, when suitable, might bring together the advantages of both options. By introducing the therapy to cohorts of healthy volunteers first, and then introducing a cohort or two of patients at an appropriate dose, it may be possible to establish objective pharmacokinetic, tolerability, and safety data, while also accelerating the path to establishing therapeutic effectiveness.
Balancing Conflicting Interests
In the webinar, Dr. Murphy and Dr. Adcock dig deep into these ideas, sharing case studies and insights from their own professional experience working on studies where these concepts were brought into play. As Dr. Murphy says, "The art of clinical research is really about balancing multiple conflicting interests of patients, families, investors, discovery development staff. … And by doing this in an effective way, you produce an integrated demonstration of product value."