New Early Phase Strategies for Drug Development Success
The following blog is a discussion of the webinar "Clinical Pharmacology: Then & Now," highlighting how new approaches in early phase clinical trials enable faster timelines and add value to investigative drugs.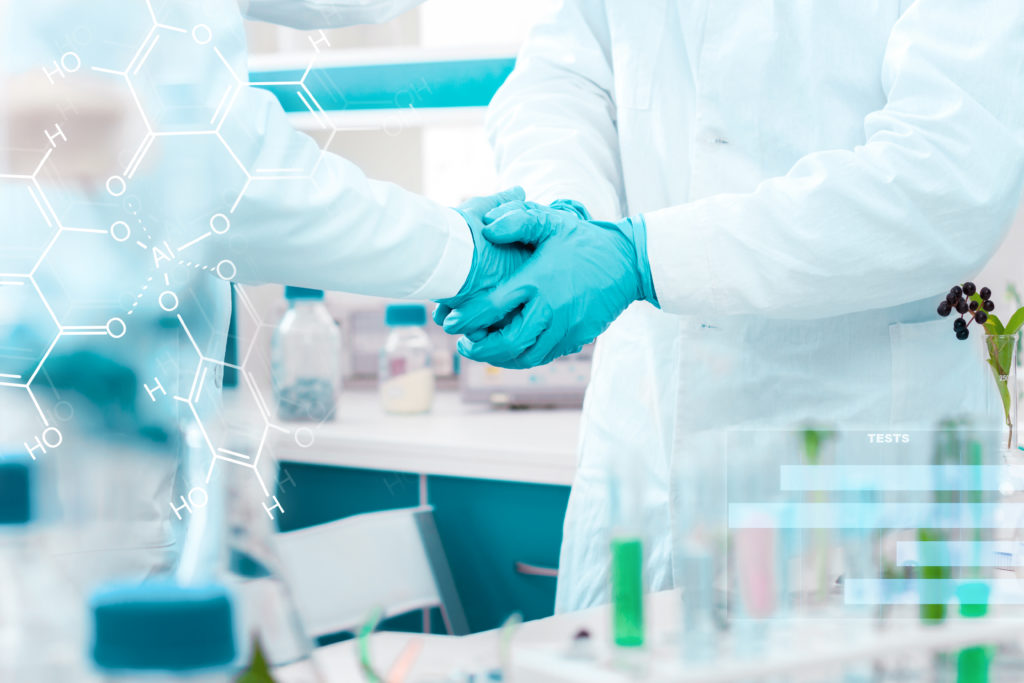 By The Editors of Uncommon Conversations
As a new drug enters early phase testing, the primary challenge for the sponsor is to invest efficiently. The sponsor needs their budget and timeline to render as much data as possible to further drive the study. In her recent webinar, Clinical Pharmacology: Then & Now, Worldwide's Executive Vice President of Medical and Scientific Affairs, Sherilyn Adcock, discusses the historical development of industry standards in early phase drug investigation, explaining the background and philosophies behind current approaches. She provides insights as to how modern pharmacokinetic and bioanalytic investigation can streamline timelines to create greater value for sponsor investment. 
Risk Management
Current regulatory guidance in drug development focuses on risk management. We seek the optimal balance of risk and benefit for the patient: minimizing the risk through safety testing and identifying benefits through efficacy testing. In Q9 Quality Risk Management, the FDA identifies four aspects of risk management:
Risk assessment identifies the hazard and compares and analyzes the risks.
Risk control determines what level of risk can be tolerated and how the risk might be reduced.
Risk communication shares risk assessment information with the appropriate shareholders.
Risk review is the ongoing process of quality management and improvement.
Current Phase I Trends
As early phase investigations must establish a favorable safety and tolerability profile, first-in-human testing in healthy volunteers or in an intended-patient population (as deemed necessary) is the first priority, followed by additional studies to clearly define the safety and tolerability profile of the investigational product at expected therapeutic dose levels. Recent Phase I work has included the conduct of multiple studies running concurrently, often as sub-studies under a single protocol, gathering more data within shorter timelines. This compressed approach to early phase work can potentially add value to the product while still in early phases of study. These alternative approaches to early phase investigation require effective communication with review boards and regulatory agencies to identify where such adaptations will be appropriate. For businesses considering purchase of an early phase asset, it is advisable to review which Phase I trials have been conducted and which may still be required to better understand the value of the asset and plan for the time and cost outlay that may be required to move into late phase development.
While the traditional approach to early phase research involves running a series of consecutive studies, more novel approaches overlap multiple studies. Some investigative procedures, such as early precision QT assessment and cerebrospinal fluid or biomarker collection and measurement, can collect significant amounts of valuable data in early phase trials but require suitable facilities and properly trained staff.
A Well-Connected CPU
The operational success of your early phase study rides on the experience, efficiency, and capacity of the clinical pharmacology unit (CPU). It should be fully equipped for on-site formulation services and diagnostic laboratory services. Its staff should be suitably trained for both patient care and for the logistical execution of multiple procedures within short windows of time. Where imaging or laboratory facilities are not available on site, the CPU should have established relationships with external facilities so that they can ensure fast transport and access for seamless execution of study processes. The ideal clinical pharmacology unit will have capabilities for real-time reporting and assessment of data, as well as capacity for data to be collected and held for assessment at a later time. Sponsor ability to access and review real-time data, on or off site, offers exceptional value for planning and peace of mind.
Elements for Clinical Trial Success
Dr. Adcock points out that many sponsors have limited resources and time, and so they need a CRO partner who can be a "one-stop shop with seamless execution and strong project oversight." She identifies four key elements of clinical trial success:
As much high-quality data as reasonably possible in each study.
Timely results and efficient execution of protocols to avoid delays and meet investor timelines.
The ability to adapt to developments and make necessary adjustments.
Expedited back-end services, such as pharmacokinetic analysis, data management, biostatistics, and study reports.
While the goal is to keep costs low, the prudent sponsor recognizes that, with the right CRO, a somewhat higher cost translates into a significantly higher value proposition. A CRO with established regulatory relationships and a well-equipped early phase facility provides added value through innovative strategies and streamlined services.
Ready to learn more?
Watch the webinar to hear Dr. Adcock explain these concepts in further detail. She shows how Worldwide Clinical Trials has been able to shave weeks off early phase timelines. Learn how compressed timelines and enhanced assessment capabilities bring effective treatments to patients faster, while satisfying medical, scientific, and business mandates of the sponsors. Whether you're a drug developer hoping to optimize your new product's value or you're a larger sponsor in the market for a new asset, Dr. Adcock's webinar has tips to help you make the most of your early phase investment. Go to the webinar now.