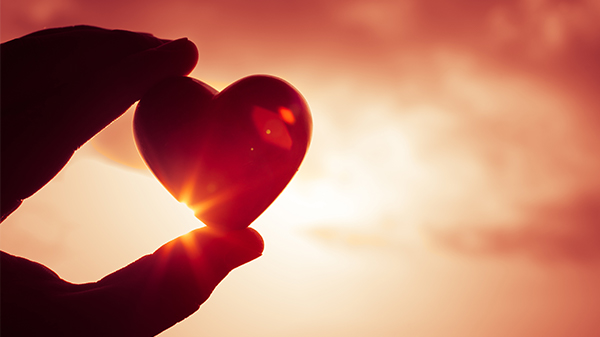 This week begins Heart Month; a special time of year, used to shine a light on women's risk of heart disease. Go Red Day occurs this Friday, February 2nd; Worldwide Clinical Trials will celebrate Go Red Day February 9th.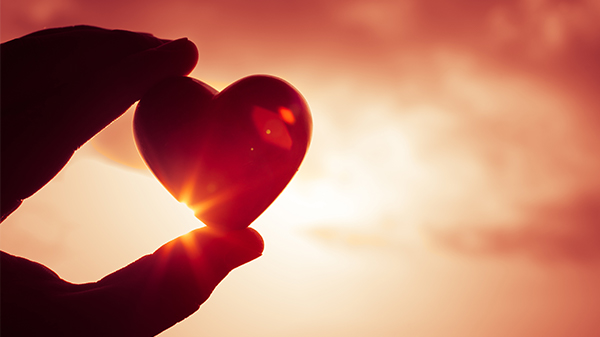 Although heart disease is sometimes thought of as a "man's disease," around the same number of women and men die each year of heart disease in the United States. Heart disease is the leading cause of death for women in every major developed country and most emerging economies including United States, killing 289,758 women in 2013—that's about 1 in every 4 female deaths1.  Heart disease is the leading cause of death for African American and white women in the United States with a relative loss of estrogen protection seen in US African American women. Among Hispanic women, heart disease and cancer cause roughly the same number of deaths each year. For American Indian or Alaska Native and Asian or Pacific Islander women, heart disease is second only to cancer2. Almost two-thirds (64%) of women who die suddenly of coronary heart disease have no previous symptoms3. Despite increases in awareness over the past decade, only 54% of women recognize that heart disease is their number 1 killer.
High blood pressure, high LDL cholesterol, and smoking are key risk factors for heart disease. About half of Americans (49%) have at least one of these three risk factors. Several other medical conditions and lifestyle choices can also put people at a higher risk for heart disease, including: diabetes, overweight and obesity, poor diet, physical inactivity, excessive alcohol use. So now that we know the risks, what is the next step for women in preventing heart disease? KNOW YOUR NUMBERS. There are five key numbers: total cholesterol, HDL (good) cholesterol, blood pressure, blood sugar, and body mass index (BMI).  These numbers are important for determining your cardiovascular risks, particularly your manageable risks.
BLOOD SUGAR  More than 15 million women are living with type 2 diabetes in the United States alone and another 40 million are prediabetic, according to Centers for Disease Control and Prevention (CDC) statistics of 20174. This is problematic because type 2 diabetes is a robust risk factor for heart disease and confers greater risk in women than men. The relative risk for cardiovascular death was 44% greater in diabetic women compared to diabetic men5. Indeed even the detrimental effects observed in the prediabetic state during the transition from normoglycemia to frank diabetes can have more adverse effects in women. Healthy diet, regular physical activity, maintaining a normal body weight are ways to prevent or delay the onset of type 2 diabetes. Most recently, several diabetic medications have now been shown to reduce cardiovascular death in subjects with diabetes6,7. Diabetes can be treated and its consequences avoided or delayed with diet, physical activity, medication and regular screening. Therefore knowing your blood glucose levels is important for managing your cardiovascular health and treating your diabetes is important for reducing your cardiovascular risk.
BLOOD PRESSURE Hypertension is a major risk factor for cardiovascular disease (CVD). Even though substantial progress has been made in the awareness, treatment, and prevention of CVD in women in the last decade, hypertension is often underestimated and undiagnosed. Hypertension develops a decade later in women than men and is more prevalent in older women than men. Only 23% of hypertensive older women maintain blood pressure control compared to 38% of older men8. This is related to the production of endogenous hormones (estrogens) which is reduced in post-menopausal women. Endogenous estrogens are responsible for maintaining dilation of blood vessels and contributing to blood pressure control in premenopausal women. There is no evidence that different blood pressure medications differentially affect the blood pressure response. So lowering blood pressure is of paramount importance when you have been diagnosed with hypertension. A recent study in subjects with high blood pressure without diabetes compared intensive treatment to a target systolic blood pressure of less than 120 mm Hg compared with standard treatment to a target of less than 140 mm Hg. The results demonstrated a 25% reduction in cardiovascular outcomes and death from any cause in the intensive treatment group which has led to a change in the hypertension management guidelines.
CHOLESTEROL High blood cholesterol is a major women's health issue. According to the CDC, one in every six adults—or 16.3 percent of the population—has high cholesterol, defined as 240 mg/dL or higher. The average cholesterol level among American adults is 200 mg/dL, which is borderline high risk. More women than men have high cholesterol in the United States, which puts them at about twice the risk of coronary heart disease (CHD) as those without the condition. This imbalance occurs after menopause, even if cholesterol levels are elevated during premenopause. The cornerstone of hyperlipidemia treatment is statin therapy, even with the advent of newer agents with strong hypolipidemic properties such as PCSK9 inhibitors. Lowering cholesterol levels to goal has been shown to clearly improve cardiovascular outcomes after a heart attack as a part of secondary prevention, but the data is more limited in women that have not had an event or are otherwise healthy. However recent guideline updates have recommended use of statins in women at moderate or high cardiovascular risk. Only 45% of hypercholesterolemic adults are taking their cholesterol medication. Of greater concern is that women are less likely to be prescribed statin therapy and compliance can be variable9.
OBESITY People with a body mass index (BMI) of 30 or higher are considered obese. Nearly 70% of American adults are either overweight or obese. More than one-third (about 35%) of U.S. adults are obese (more than 78 million adults). Being obese puts you at a higher risk for health problems such as heart disease, stroke, high blood pressure, diabetes and more. Overweight and obesity is more prevalent in women than men, occurring in 2 out of 3 adults in the US. It impacts women disproportionately with 64% higher cardiovascular risk in women compared to a 46% higher risk in men10. The treatment plan for weight loss involves eating fewer calories than your body needs, getting aerobic exercise for 30 minutes most days of the week and learning the skills to change unhealthy behaviors. Weight loss surgery may be considered for severely obese patients who have one or more obesity-related health problems, such as diabetes, high blood pressure or sleep apnea. Reducing weight with bariatric surgery, or dramatic weight loss, has been shown to improve outcomes.
However no discussion of cardiovascular risk factor prevention or treatment is complete without discussing lifestyle modification. Physical activity is important for improving your numbers and Physical Activity Guideline recommendations are for 150 minutes/ week for moderate-intensity aerobic activity such as walking or 75 minutes/ week of vigorous-intensity aerobic activity such as jogging in concert with muscle strength training activities 2 or more days/ week11. Smoking cessation has been clearly shown to reduce cardiovascular risk although less is known about use of the newer e-cigarette devices to quit smoking.
So Knowing your Numbers Can Be Important to Your Cardiovascular Health and rather than a scary proposition, can lead to a feeling of 'zen' because you have taken control of your health and well-being. You can get more information from the American Heart Association "By The Numbers" https://www.heart.org/HEARTORG/