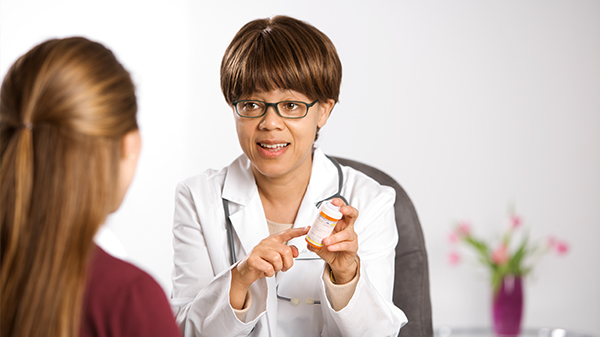 The quest to find new alternatives to opioids took a step forward with the announcement that a pain management clinical trial will launch this quarter in knee osteoarthritis pain. Developed by Centrexion Therapeutics, the study drug CNTX-4975 is a highly differentiated, novel, non-opioid therapy that is designed to be injected directly into the painful joint.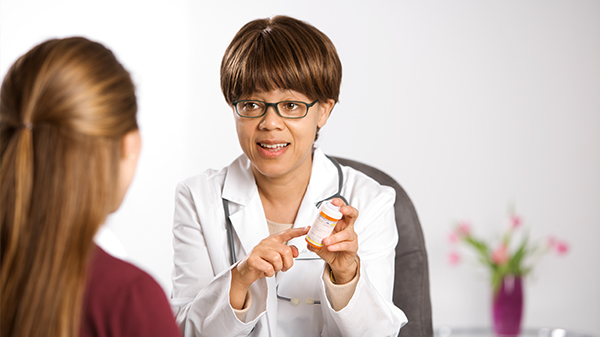 This Phase III pain management clinical trial is a bright spot on a horizon that is otherwise clouded by the expanding national opioid epidemic and the failure of abuse-deterrent formulations.
As discussed in "Prescription Opioid Abuse: A National Epidemic", the U.S. is battling an opioid abuse crisis, which reached new proportions in 2017. Provisional data released in December by the U.S. Centers for Disease Control and Prevention (CDC) show there were 17 percent more deaths from drug overdoses, or 66,324 deaths, in May 2017 compared to the previous year. Opioids—prescription and illicit—are the main driver of drug overdose deaths, CDC says.
Worldwide's Misha Backonja, M.D. on Pain Management Clinical Trials
To get perspective on opioid abuse and clinical trials trying to develop opioid alternatives, Talking Trials spoke with Worldwide's Senior Medical Director of Neuroscience Miroslav (Misha) Backonja, MD. Dr. Backonja has served as a principal investigator for numerous Phase I-III clinical studies across a range of neuroscience and pain-related indications and was active in the utilizing several human experimental models of pain as an important approach to analgesic development.
Talking Trials: Do you think opioid alternatives will fare better in pain management clinical trials than abuse-deterrent opioids?
Dr. Backonja: Certainly, we would hope to find the alternatives to opioids that would prove more effective and more importantly much safer. At the center of the concern by all is that a large proportion of those deaths are from prescription opioids and in spite of the fact that rate of deaths from prescription opioids has leveled off in the last year or two, they are still accounting for a large proportion overall. The pharmaceutical industry responded a few years ago by developing abuse deterrent formulations, with the idea that if prescription opioids are not abused by consuming via altered routes of administration, such as injecting or insufflation, then abuse and by extension overdose would be deterred.
Though those formulation technologies may deter abuse, which is very difficult to prove since people set to find ways and means to abuse opioids have endless creativity, now the burden of proof is to show to the ever-higher degree of certainty that abuse is being prevented. Plus most of the prescription opioid overdoses are due to oral consumption of large doses of opioids which is not preventable by any current deterrent technology.
Talking Trials: Besides conducting pain management clinical trials of opioid alternatives, what can industry stakeholders do to prevent opioid abuse?
Dr. Backonja: In addition to meeting the rising challenges for developing alternatives to opioids, regulatory agencies and professional societies are advocating and providing tools to practicing clinicians to minimize prescribing of opioids. If traditional opioids have a decreasing role in pain management it becomes imperative for the medical research community and for those involved in all aspects of analgesic development and pain management clinical studies to address the need for more effective and safer analgesics. There is a recognized and significant unmet need for analgesics with new non-opioid mechanisms of action (MOA).
New Molecules and New Methodologies Needed for Pain Management Clinical Trials
Development of analgesics with new MOA starts in the laboratory and all of those involved at each stage of development that follows need to bring new and innovative ways to approach the process. For their part, Contract Research Organizations (CROs) who are intimately involved at each stage of human phases of development have to rise to the challenge of adopting new methodologies and design of pain clinical studies and trials, and become active participants in those designs since CROs have the most direct involvement in the conduct of these pain management clinical studies and trials.
Learn More About Worldwide's Expertise in Pain Management Clinical Trials
Since 2008, Worldwide has been involved in the trial design, execution, and analysis of over 20 pain management clinical trials, each of which included at least clinical monitoring or project management services. Read more about our extensive capabilities in analgesia and pain clinical trials.