Uncommon Conversations in Drug Development Trends | October 2018
Each month, we are compiling and sharing relevant content, CRO industry news and more to ensure you always have a pulse on the latest industry trends. Scroll down to see the latest issue.
---
Last month, we launched the results of our industry survey – "5 Trends in CRO-Sponsor Partnerships," which seeks to understand what makes sponsor and CRO collaborations successful by exploring sponsor preferences in the context of drug development barriers and opportunities. The insights, collected from more than 350 pharma and biotech executives representing 169 companies, reveal what to look for when selecting a CRO, areas in which CROs can make the greatest impact, and barriers to new drug development.
Read on to discover more about the top 3 trends revealed as sponsors' most urgent selection criteria and areas where CRO partners can provide impact. We invite you to share your thoughts by taking the survey and reading the full report here.
TOP 3 TRENDS IN CRO-SPONSOR PARTNERSHIPS
Trend #1: CRO Expertise in First-In-Human Through Proof Of Concept is a Growing Need
Drug company executives are leaning more heavily on contract research organizations (CROs) that have expertise in earlier phases when few patients and single points of data inordinately drive decisions for program development, which is one of the key findings in the Worldwide Survey Report. In this video, Michael F. Murphy, M.D, Ph.D., Chief Medical and Scientific Officer at Worldwide Clinical Trials, shares his thoughts on the key to conducting successful early phase clinical trials.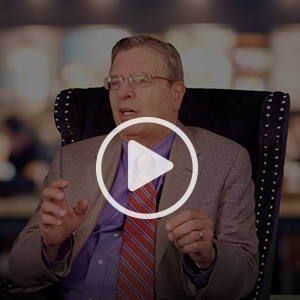 Trend #2: Demand for CRO Services Continues to Increase
Our recent industry survey "5 Trends in CRO-Sponsor Partnerships" found the demand for CRO services continues to increase. Are you partnered with the best CRO? Unlock the top questions you should be asking in the informative e-book, "5 Questions to Ask a CRO – And What the Answers Tell You About Its Ability to Achieve Your Drug Development Goals."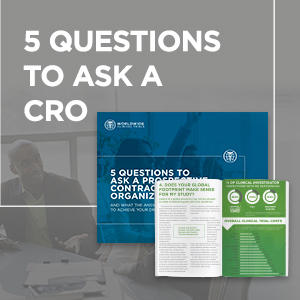 Trend #3: Sponsors Want CROs to Innovate
Key findings in the Worldwide Survey Report indicate sponsors are seeking innovation in both trial design and execution. Recent industry data suggest that combining adaptive design models represents the next frontier in clinical trial design innovation. Read how adaptive designs are building a bridge of innovation in orphan disease trials.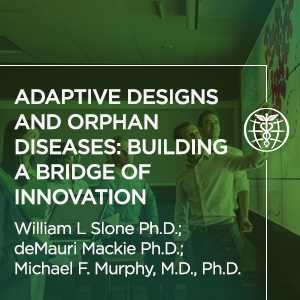 WE'RE GOING LIVE!
Join us for Networking and Lively Discussion

We're launching the Uncommon Conversations in Drug Development LIVE series! An uncommon networking event for our peers to collaborate, meet like-minded execs, and gain introductions to those who have successfully faced the same challenges. If you're in the Boston area on October 24th, please join us for "Clinical and Commercial: Prioritizing Both Approval and Access." If not, stay tuned for topics and dates near you!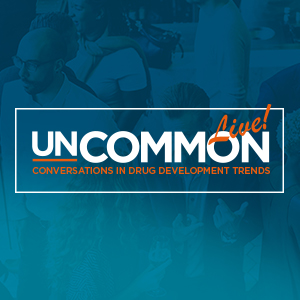 IN CASE YOU MISSED IT…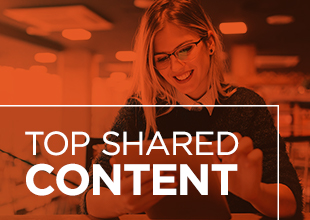 JOIN THE CONVERSATION 
Our experts can create a comprehensive proposal, ballpark pricing, or strategic review of your protocol or clinical development plan. Connect with an expert today or meet with us at one of our upcoming events below.
Or meet with us at an upcoming event.
Click one of the links below to learn more.