It is a critical time for public and private sponsors of clinical research, and it is important for contract research organizations (CROs) to maintain optimal operations to effectively support a sponsor's strategic goals as well as deliver the highest quality data. As a result, CROs must require a deep analysis of performance and alignment across operational functions, from regulatory compliance and information governance to patient recruitment, budgeting, and daily workflows.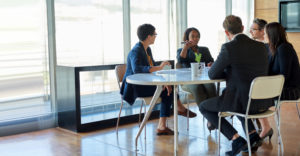 Ted Finlan, PMP, CSM, Senior Vice President of Project Planning and Administration at Worldwide Clinical Trials, discusses the dos and don'ts for managing business operations, outlining both pitfalls as well as trial best practices across five key areas in clinical research:
Regulatory compliance
Faced with numerous timelines and overlaps, clinical research studies can be at risk for schedule slippage. However, developing a clear project planning blueprint at the outset will ensure timely commencement of work.
Informational flow and governance
While every department holds critical information about the clinical study, a lack of communication across teams can produce various issues. Incorporating a communication plan across departments as well as between sponsors, CROs, and vendors can ensure collaboration across all facets of the project.
Getting a fast start
A delayed final protocol can cause critical issues in patient recruitment, but transparency and actively planning for delays can help a CRO maintain engagement and adapt to change.
Budgeting
With clinical research comes uncertainty, which sometimes makes the budgeting process a guessing game. However, effective change management can help minimize risk of any surprises along the way.  
Staff workflows
Inefficiently staffing projects can drive delays, quality issues, and other delivery problems. Developing core processes and aligning key resources will allow a CRO to more efficiently serve its sponsors.
Read More about These Clinical Trial Best Practices
It is typical to encounter certain pitfalls in a clinical trial, but the full article published on ACRP (The Association of Clinical Research Professionals) shares how an efficient operations design can be the cure for common, challenging CRO practices, enabling clinical trials to quickly overcome these challenges through the adoption of the outlined fundamental best practices. To speak directly to Ted Finlan about clinical trial best practices, fill out a general contact form written to his attention.