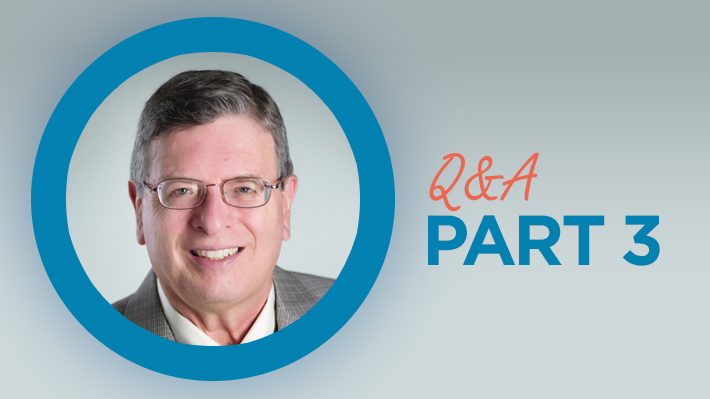 In part 3 of this Q&A series, Worldwide's Dr. Michael Murphy continues to tackle questions on the minds of those working in drug development and clinical research.
Q: Which technologies do you think will have the biggest impact on clinical research and commercialization activities over the next 10 years? What do you predict as the next big development?
A: In 1949, it was predicted that computers might have, in the not-too-distant future, fewer than 1000 vacuum tubes, and weigh only 1.5 tons (Popular Mechanics, 1949). Predicting the evolution of technology, and more importantly, how that technology might be applied within the clinical trial process is best entertained cautiously. What can be said, however, is that innovations in how new technology is applied, as much as the technology itself, constitute the largest single factor in a technology's eventual incorporation into the clinical trial process.
For example, most longitudinal studies have data acquisition procedures demarcated temporally by visit structures. Customarily, these visits occur in a clinic setting, spaced at intervals balancing the need to address hypotheses with the inconvenience and cost of obtaining the information. What if you could gather data, intermittently, or on a continuous basis in the patient's home and across different types of activity, particularly for physiologically based assessments (e.g., glucose or cardiac monitors connected to smart phones)? In essence, adopt processes in clinical trial design that acknowledge that the beauty in music (clinical research) is as much contained in the pauses between the notes (the visit structure) as in the individual notes (the site visits). And if that technology was in place, what are the methods that could be employed of assuring meaningful patient compliance, controlling for environmental confounders, to assure the data could be analyzed in a fashion that would be informative? Technology and the management of technology that enables this harmony will create beautiful music – and deliver a big impact on the industry.  
In so many ways, the next 'big development' is not in reference to the tool; it is in reference to the methods of using the tool to provide an opportunity for change and differentiation.
To learn more about how Worldwide Clinical Trials leverages technology to manage and structure the data accrued from its own clinical research, go to https://www.worldwide.com/solutions/technology.
Featuring insights from Michael Murphy, M.D., Ph.D., Chief Medical & Scientific Officer, Worldwide Clinical Trials.
Part 2, Q&A Series: Dr. Murphy and Technology's Impact on the Clinical Trial Process