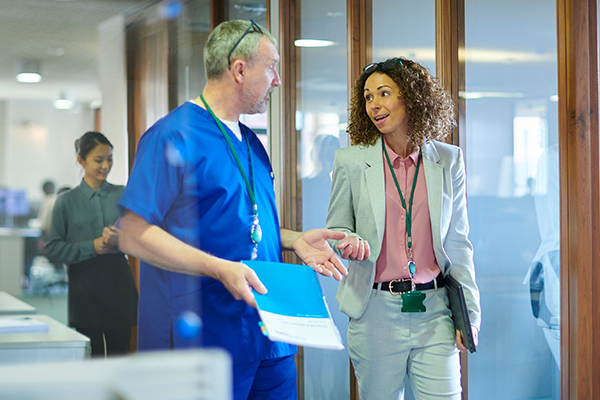 Last year, we witnessed a significant milestone in oncology clinical development, with almost 50% of all development programs focused on oncology assets. However, with a greater number of trials, sponsors and CROs face an increased risk of operational challenges, and sites continue to feel the widespread effects of the COVID-19 pandemic.
To encourage further expansion and innovation in cancer studies, it's critical to consider what contributes to success in an oncology trial. Oftentimes, the success of an oncology trial relies on the ability to operationalize and the level of trust established amongst all stakeholders involved, including the patients, sites, sponsors, and CROs.
Trust is essential to operational success, which is evident by examining site engagement, sponsor-CRO partnerships, and the patient experience.
Site Engagement
With so many clinical trial options from which to choose, sites have become increasingly selective when deciding which studies to open. Numerous sites are still experiencing the effects of the pandemic, facing ongoing resignations and staff shortages.
Due to the competitive landscape surrounding clinical trial sites, sponsors and CROs must establish relationships and trust with sites built on open communication. Placing an emphasis on educating providers about your study and maximizing efficiencies for the site by reducing inconveniences can also help cultivate site relationships.
Sponsor-CRO Partnerships
Similar to the challenges facing sites, sponsors are also encountering various barriers, including resource constraints. One solution to succeed in the current clinical landscape is establishing an integrated approach to sponsor and CRO partnerships.
Although sponsors and CROs often begin working together through a transaction, such as a request for proposal (RFP), after the award, the sponsor benefits from cultivating open communication with dynamic discussions from both sides. Forming a transparent and trusting relationship focused on collaboration can play a significant role in operational success. When acting as a single, unified team, sponsors and CROs are able to overcome potential barriers and better deliver on key performance indicators.
The Patient Experience
Despite the importance of site engagement and a collaborative sponsor-CRO partnership, the clinical trial process revolves around the ability to build trust with the patients participating and considering your trial. While finding patients to enroll in studies has become less difficult over the years, keeping patients enrolled in trials should be a sponsor and CRO's top priority.
Learn How to Build Trust with Each Stakeholder
Trust is an integral aspect of operational success in oncology clinical trials. Discover how to strengthen site partnerships, develop a strong sponsor-CRO partnership, earn a patient's confidence during a study, and more in our article: Trust: The Key to Operational Success in Post-COVID Oncology Trials. Co-written by Clare Wallis, the President of the Oncology Business Unit at Worldwide Clinical Trials, and Teleen Norman, the Vice President of Clinical Operations at Xilio Therapeutics, this article provides valuable insights into successful oncology trials in a post-COVID clinical landscape.