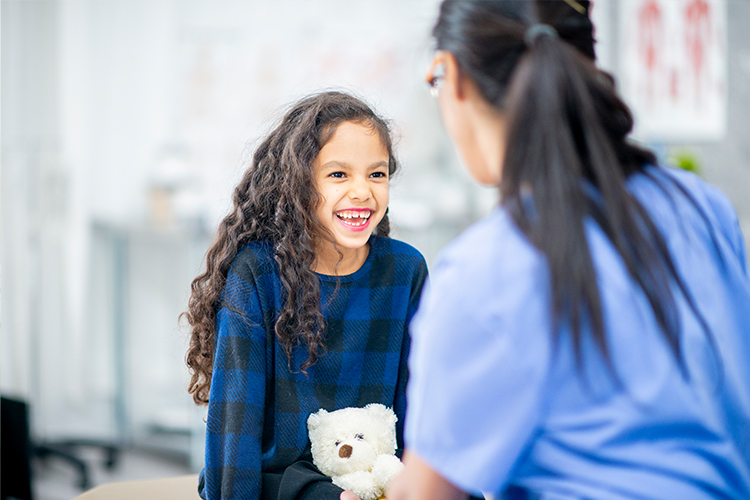 It's no secret patient centricity is imperative for successful rare disease clinical research programs. Pharmaceutical and biotech companies have been considering patient centricity for over a decade, but are we actually moving the needle?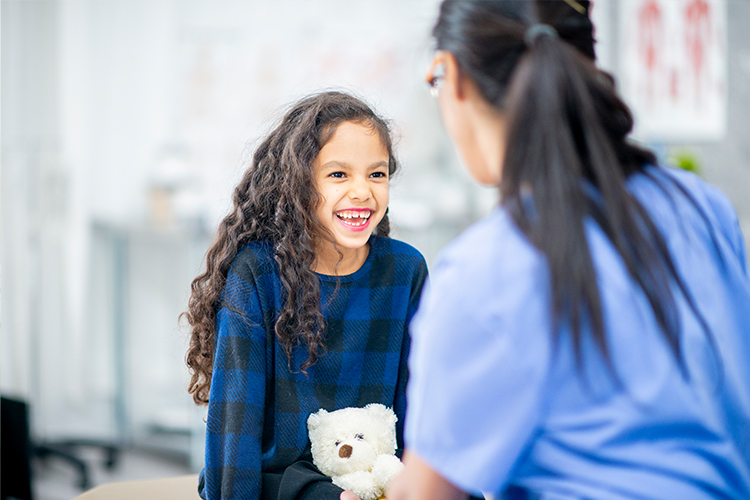 According to authors of the newly published book Reinventing Patient Centricity, much more needs to happen to move beyond merely implementing "a patient-centered corporate culture" to truly improve patient engagement "from initial R&D stages through to effective clinical trials and enhanced patient engagement during treatment."
Is there a strategy to genuinely putting patients with rare diseases first? Here are six ways to flip the script to truly engage and accommodate this unique patient population:
1. Include patients in product design long before clinical research begins.
Designing a patient-centric product should begin well before enrolling patients. Patients with lived experience know best the challenges they face, their needs and preferences, and the tradeoffs they are willing to accept to gain relief. Involve them from the first product concept by creating an initial Target Product Profile, a strategic guidance document for stakeholders — including regulators, investors, clinicians, patients, and caregivers — outlining the product's intended use and initial product label concept.
Patients can provide valuable insights into product design in terms of ease of use, potential benefits and risks, and the choice of meaningful primary and secondary study endpoints in clinical trials. For example, a product may be safe, efficacious, and have a clear clinical benefit yet require an unpleasant or inconvenient route of administration, such as intrathecal chemotherapy at a hospital clinic. This alone could deter enrollment and market adoption.
Designing products with not for patients — from the beginning — paves the way for maximizing product value and minimizing cost, leading to accelerated trial completion and greater market adoption after regulatory approval.
2. Actively work with patient advocacy groups to build patient registries.
Patient advocacy groups provide patients with information on diagnosis, treatment, and prevention, fund scientific research into disease mechanisms and drug development, and serve as the collective voice for patients in regulatory drug approval processes.
These groups often build patient registries to track patients' disease characteristics and progression over time. Well-established patient registries are useful for identifying potentially eligible participants. However, they can fail to capture the right data for clear disease histories.
Building mutually beneficial relationships with patient groups and working together to create comprehensive registries can help recruitment and ensures registry data include relevant metrics for generating valuable datasets. Support for your research program by a patient advocacy group can also raise awareness among leading clinicians and lay the groundwork for successful market entry after regulatory approval.
3. Work with caregivers and patient navigators from the beginning.
Include caregivers from the beginning, starting with product design stages, long before screening, recruiting, and participation. They have relevant experience about participation which can inform product development. In the later stages of your program, caregivers play significant roles in patient adherence to protocols, submitting data from monitoring devices, and reporting adverse events.
Involve patient navigators early, too, starting with pre-screening processes with patients and caregivers. Patient navigators help patients and caregivers obtain and understand the information they need to decide on trial participation and ensure their needs and preferences are accommodated by site staff throughout the research program. They also work with employers, insurance companies, case managers, and others who play roles in meeting patients' needs, helping them navigate financial, legal, and social supports. Patient navigators can make a big difference in the lives of patients and the success of your clinical research program by fostering patient decision-making, engagement, and retention.
4. Develop a selective pre-screening process.
Developing a selective pre-screening process can help make sure enrolled patients understand the commitment of participation. It can also help to lower screen fails and ultimately lead to lower dropout rates after enrollment.
It's becoming more common to enroll patients for Phase I, especially in rare disease studies with complex treatment modalities. Patients participating in Phase I trials can present safety concerns since they may have health complications related to their diseases. Careful pre-screening can help you determine which patients would face the least risk from participation and help you maintain patient safety.
Careful selection can result in improved retention and adherence to protocol. Your pre-screening process may begin with a remote interview to discuss the study and its objectives and their condition. Remote interviews can also provide early opportunities for investigators to observe patients' baseline conditions based on perceivable motor, cognitive, and social skills. You could then ask patients who pass this step to submit medical records and diagnostic genetic testing results to confirm diagnoses. As a final step, engage a nursing services agency to conduct in-home assessments to corroborate candidate suitability before advancing to the screening stage.
Read more about how we developed an innovative approach to pre-screening and screening in a Phase I in our white paper: A Novel Approach to Early Phase Studies for Advanced Therapeutics: Screening and Recruiting Rare Disease Participants.
5. Use plain language in all patient communications.
Patients need to understand why participation is a good option for them, the study's goals, the expected duration, and what to expect at visits. However, remember that most patients have no prior clinical trial experience and likely do not understand technical, scientific language.
Providing clear, accessible information in plain language increases comprehension, leading to increased study participation and retention. Use simple substitutions for technical terms in lay summaries and consent forms. For example, swapping "clinical office" for "site" and "following study procedures" for "compliance" fosters comprehension and, at the same time, shows compassion and removes language barriers. Other tips for improving understanding include defining potentially unfamiliar concepts and breaking up large sections of text using smaller paragraphs and bullet points.
6. Consider sharing individual results with participants.
Patients who participate in clinical trials are generally curious about their health, and many want and expect their results. For rare disease clinical trial participants with life-threatening or life-altering conditions, those needs may be amplified.
Sharing individual results is not widespread—yet. However, some investigators are beginning to disseminate results to increase transparency and boost patient engagement. The National Academy of Sciences, Engineering, and Medicine provided some helpful recommendations on sharing individual results in their 2018 report, Returning Individual Research Results to Participants: Guidance for a New Research Paradigm:
During the consent process, tell patients and caregivers how and when specific results will be shared, including any they have a legal right to access under HIPAA.
Spell out the risks and benefits of receiving results, how they can submit a request or opt out, whether the results are placed in their medical record and shared with their physicians, and when relevant, shared with family members in the event they become incapacitated or deceased.
Ensure you provide relevant contextual information that clarifies whether a result is meaningful.
Truly putting patients with rare diseases first increases your clinical trial's chances for success. If you're planning on a Phase I study in patients, read our recent white paper for some helpful insights: A Novel Approach to Early Phase Studies for Advanced Therapeutics: Screening & Recruiting Rare Disease Participants.