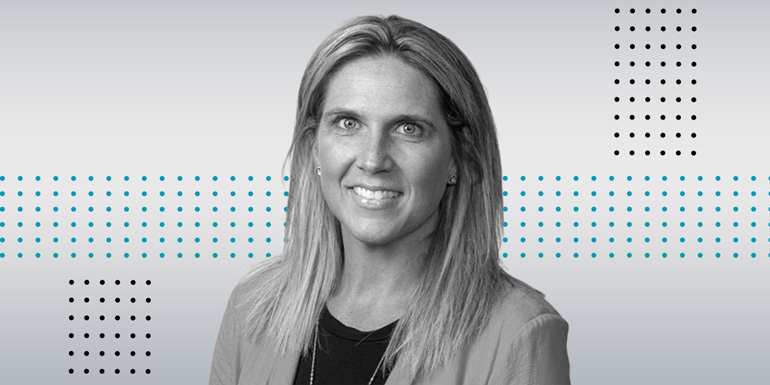 In my role as Senior Director within the Site Activation and Regulatory group at Worldwide Clinical Trials, I am responsible for the development and implementation of site activation project plans, as well as their continued successful performance. To me, these responsibilities mean more than an organizational obligation. My daily work has a very real impact on patients who rely on us to improve their daily lives and potentially to deliver lifesaving therapies.
Why did I choose oncology?
It seems everyone I work with on the Worldwide oncology team has their own deeply personal reasons for contributing to this therapeutic area. I think my motivation to work on behalf of cancer patients originated with the loss of a great friend at the young age of 33 years old. I hold the loss of my friend as a constant reminder of the impact my daily work has on patients living with cancer.
I was further challenged on a professional level when I attended the Site Solutions Summit in 2017. A guest speaker shared his experience with stage 4 melanoma, learning that his only treatment option was to participate in an upcoming clinical trial at Moffit Cancer Center. As he waited for the study to begin, he followed up with site staff and was repeatedly told that final approvals were still pending to proceed with the trial. He eventually learned that the only item pending was the execution of the clinical trial agreement between the sponsor and the investigational site. The speaker told us how frustrating, and frankly dehumanizing, it had been to learn that his entire life was riding on the completion of this one legal document.
This cancer patient gave me a whole new perspective on my own personal "why" in the career that I've chosen. His story motivates me to show up at work every single day and give my all to the goal of improving healthcare for people with life-threatening illnesses.
Our team has a history of respect and trust.
If you ask me why I chose to work in this particular organization, I'd have to say first and foremost it's the team I get to work with. I joined Worldwide Clinical Trials in February of 2021, and one of the main motivating factors was that it gave me an opportunity to rejoin colleagues from previous work experiences. These were professionals with whom I'd developed strong working relationships earlier in my career. I knew already that they have the knowledge, the expertise, and the leadership skills to drive this team forward. As we work together, our mutual respect and trust enable us to advance continued growth for our individual careers and for Worldwide Oncology as a team.
For me, midsize is the right size.
Another reason for my decision to join the Worldwide Clinical Trials team was the size of the organization. Having been in the industry for 15 years, I've had experience working for large CROs and for smaller research organizations. As a midsize CRO, Worldwide has the resources and capacity to make a real impact, and I have a deep sense that our leadership values the contributions of individual employees. For me, that means I come to work every day with the knowledge that my voice will be heard, and that my efforts are making a difference in the world.
Why work at Worldwide?
This is an exciting time to join Worldwide Clinical Trials. There are so many things happening in the world, events that can impact and potentially bring change to our industry. I am truly eager to witness the ways this company is preparing to adapt to these changes and to grow in new ways. I'm looking forward to having many opportunities to contribute, and I'm proud to be working for an organization where my ideas will be heard and implemented.
To anyone considering a career change, I fully encourage you to consider your options within the Worldwide team. From personal experience, I can affirm that this is an environment where your voice counts, and your efforts will have an impact.
Explore your future with Worldwide Clinical Trials.
If you're seeking a career with purpose, visit the careers portal at Worldwide Clinical Trials to explore where you may fit into our global team of clinical trial experts.