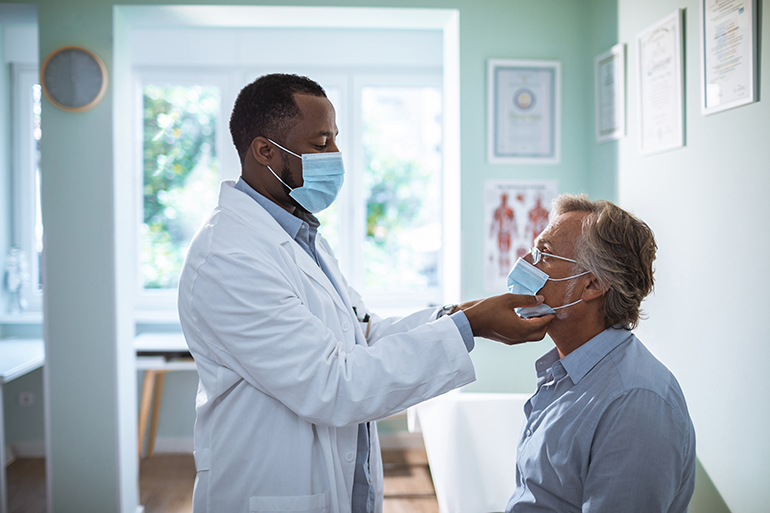 In the past year, we have witnessed a tangible shift in the clinical research community with respect to the application of real-world evidence (RWE) and real-world data (RWD) in drug development and commercialization. As we prepare to harness the potential of RWE and RWD to advance business opportunities for our sponsors and to improve healthcare for patients, life sciences companies must identify areas for growth and refinement in this space. To help us identify opportunities and trends, Jeff Trotter, Senior Vice President, Scientific Solutions, Real-World Evidence, is sharing his predictions for developments in RWE and RWD for the year ahead.
This is the second in Jeff Trotter's five-part blog series: Predictions in Real-World Evidence for 2021.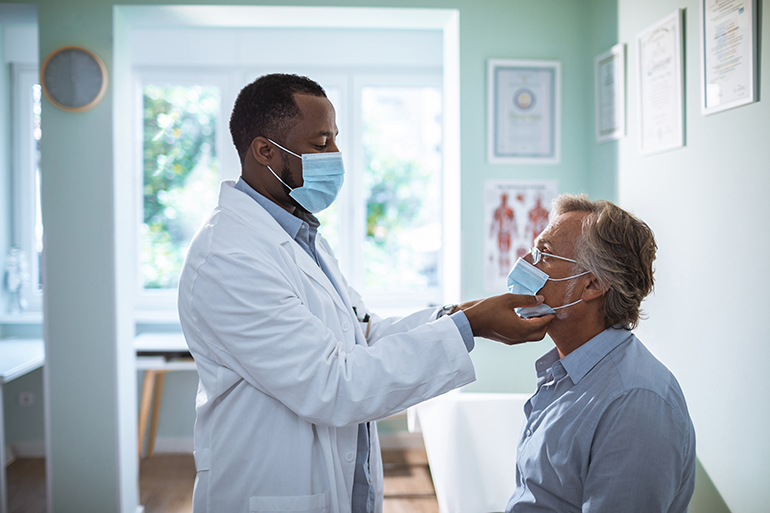 Predictions for 2021 in Real-World Evidence
I'd be remiss if I didn't start by acknowledging the impact of the COVID-19 pandemic on the life sciences industry. From the tragic loss of life on a global scale to the heroic efforts of frontline healthcare workers and the spotlight shone on the pharma and biotech companies coming to our rescue, 2020 has indeed been a year we will not forget.
The healthcare ecosystem conducted business as usual in many ways, but we saw manifestations of the new normal in an accelerated use of telemedicine to maintain engagement between patients and healthcare providers. While nothing can replace physical interaction between patient and physician, some of the benefits we've seen through innovations in healthcare will extend beyond the pandemic. Solutions like remote sensors and healthcare apps can augment traditional approaches to healthcare and actually improve health outcomes through behavioral support and early warning capabilities. Underlying these technological innovations is the accumulation of data assets, which, in aggregate, can provide further healthcare insights and outcome predictors.
In this technological vein, I'll offer my first prediction for what I hope will be a post-pandemic 2021.
Prediction #1: Standard of care incorporates PROs in electronic medical records
Whenever we design and implement an observational study or patient registry, we seek to gain a better understanding of real-world treatment and outcomes, while also taking care not to affect the activities we are trying to observe. This requires a delicate balance between documenting clinicians' standards of care (SoC) and mandating important assessments that are unlikely to be consistently employed across a broad spectrum of physician practices. Without question, the patient's perspective is of paramount importance. Therefore, we often tilt the balance in favor of imposing assessments of patient-reported outcomes (PROs), as they provide evidence for quality of life (QoL) data, as well as other metrics that provide a real-world context for the impacts of a therapy. When you think about it, it's surprising that PROs need to be imposed: Why isn't the patient's perspective already a standard component of medical decision-making and standard of care? Do physicians not believe in PRO assessments? Are they uncertain how to interpret the findings? As I see it, it's a logistical issue that I expect to be addressed through enhancements in electronic medical records (EMRs).
I predict that in 2021, we'll see quality of life included as a standard module in EMRs, enabling physicians to employ validated condition-specific instruments to solicit input from their patients. These instruments would include automated algorithms that can provide interpretation and – a significant development – will generate alerts when patient reports reveal clear departure from individualized trends. Such adaptations to standard of care will provide a context for including the patient perspective as a critical input to the choice of treatment and to the assessment of ongoing outcomes. In effect, observational research will become even more observational.
How do you see the real-world evidence space developing in the next 12 months? Come back for the next installment in our blog series to read Jeff's second prediction for RWE in 2021.
Ready to take on the real world? Worldwide Clinical Trials has real answers to your real-world evidence questions. Our team has stayed on the cutting edge of therapeutic development for decades, supporting improvements in healthcare and contributing to innovations in research. From early phase all the way through to real-world evidence, Worldwide has the expertise and resources to support your research goals.
Contact us today. Whatever the scope of your project, you can depend on our dedicated and accessible team to partner with you on your development journey.