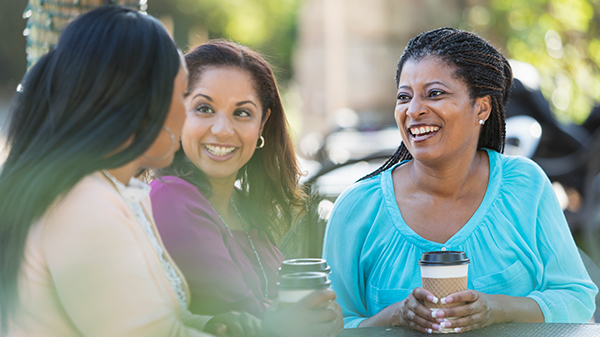 We cannot underestimate the role of family in the enrollment decision process of prospective clinical trial participants. I touched on this powerful influence in part one of "When it Comes to Patient Engagement in Clinical Trials, Think Motivation and Influence", which noted how the motivation to engage in clinical studies increases for some participants when their disease is genetic because clinical research could help a family member in the future.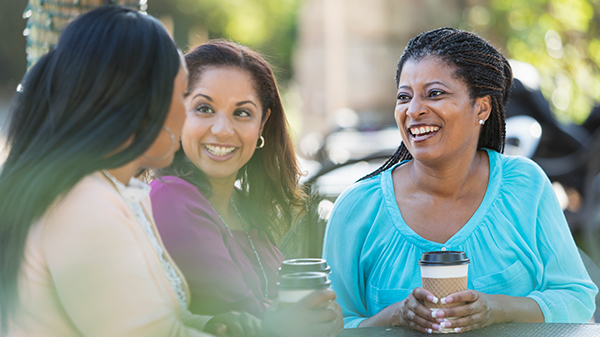 The influence of family and other social networks in guiding patient engagement framed part of my presentation at the 2018 Summit for Clinical Operations Executives (SCOPE) in Orlando, FL.
During the session, I pointed out that the family dynamic plays a strong role in patients' motivation to participate in a clinical trial. This is also true among ethnic populations in which families influence all manner of decisions. Earlier in my career, I worked extensively in Hispanic and African American communities and saw firsthand the strength of these cultural bonds among immediate family, extended family, and beyond.
Family & Community as an Influence in Clinical Trial Participation
For instance, when distributing diabetes clinical study materials, we succeeded by reaching out to Hispanic community members through churches, hair salons, drug stores, and other spots where individuals got together with family and trusted friends. In many cases, these community members were more influential than treating physicians in advocating for the clinical study, especially if those physicians did not speak Spanish. To extend this influence, we picked investigative sites with Spanish-speaking primary investigators, nurses, and staff. Our communications pieces were carefully worded with appropriate imagery that resonated with the Hispanic population. The efforts paid off with successful patient engagement, in large part because of our cultural emphasis.
Conversely, some clinical studies face significant obstacles due to family and cultural dynamics. Planning a breast cancer study in India made this lesson abundantly clear. Although breast health is a private issue for many women everywhere, discussing it proved almost impossible in a country where females traditionally require permission from men in the family to make any health decisions or see a doctor. It took significant effort on the part of Worldwide Clinical Trials to break through this barrier and make communication about breast health and clinical research more acceptable.
Going the Extra Mile to Understand Motivation for Patient Engagement in Clinical Trials
As shown in the India breast cancer study, making the right approach to patients depends on understanding their personal, cultural, and psychological influences. Tapping into this motivation is key to turning intentions into actions. We go the extra mile at Worldwide to uncover how people make sense of their illness and how their illness affects their social and emotional needs, their values, their quality of life, goals, and expectations. These are important steps to identifying internal motivation barriers that will likely impact both patient recruitment and retention.
We delve into this evaluation by partnering with patient advocacy organizations, conducting literature reviews, and engaging with online disease communities to get a sense of how people discuss their illnesses. Through this analysis, we learn about potential risk factors in clinical study engagement and create strategies for addressing them. For example, when recruiting participants in a rural area for a pediatric clinical trial, we implemented a breakfast program after hearing one parent say she had enrolled her child in a previous clinical study but he was unable to perform a physical test on an empty stomach after driving three hours to the clinical site.
Patient Groups: Your Advocate in Clinical Trial Engagement
Patient advocacy groups exist for almost every indication, and building relationships with these groups is almost always a part of our patient recruitment and engagement strategy. Through advocacy, we can conduct focus groups for protocol development and test patient engagement strategies in clinical trials by getting patients' opinions and insight into their decision-making process. When these organizations decide a clinical trial will benefit their membership, they will provide extensive support, such as disseminating clinical study information through their tightly woven networks. They are often so knowledgeable about an illness, especially a rare disease, that their contribution does wonders for a patient engagement program.
Conversely, if a patient organization questions the concept of a particular clinical trial, then patient engagement may suffer for that particular clinical trial. In cases where a clinical study is poorly written, has unrealistic expectations of study participants, or lacks credibility in other ways, the advocacy group will be quick to tell us.
Nevertheless, most disease advocacy increases disease awareness and acceptance and breaks barriers to clinical trial engagement for patients who would otherwise feel alone, isolated, and helpless.
I'm reminded of Nancy Frates whose son Pete was diagnosed with amyotrophic lateral sclerosis (ALS) in his twenties. Nancy co-founded the Ice Bucket Challenge in 2014. Pete continues to battle the fatal disease, posting regular Twitter updates. He and his family are responsible for one of history's most successful disease awareness campaigns, which went viral and raised over $220 million for ALS research. Every day that summer, people in my network, or someone famous, were taking the challenge to make a donation to ALS research or dump a bucket of ice water over their head to simulate motor neuron degeneration. Most often, people did both, which shows the motivating power of patients and their advocates.
Let's Talk

Patient Recruitment & Retention in Clinical Trials
Did you take the Ice Bucket Challenge? Are you looking for innovative ways to engage your patient population by activating family networks and advocacy organizations? I invite you to connect with me directly to discuss any patient recruitment and retention issues. I look forward to speaking with you.