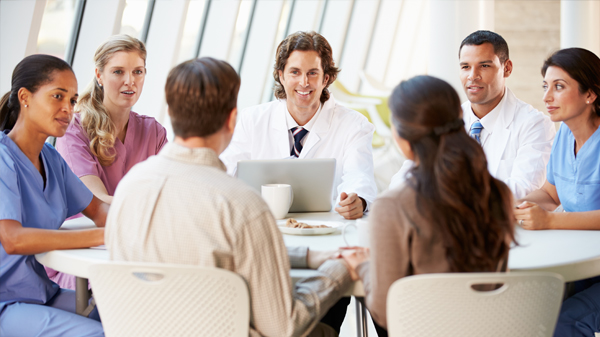 In a January 2017 blog post, we noted that large international cardiovascular (CV) clinical trials are a better way to assess potential new treatments across many countries versus the alternative of separate smaller trials in each region. One of the more pressing challenges for clinical operations professionals who run these large trials is how to ensure patients who initially enroll in the studies continue to participate over the long term.
For insights into how to retain patients in large outcome cardiovascular clinical trials, Talking Trials spoke with Worldwide's Barbara Zupancic, Director, Global Patient Recruitment and Retention.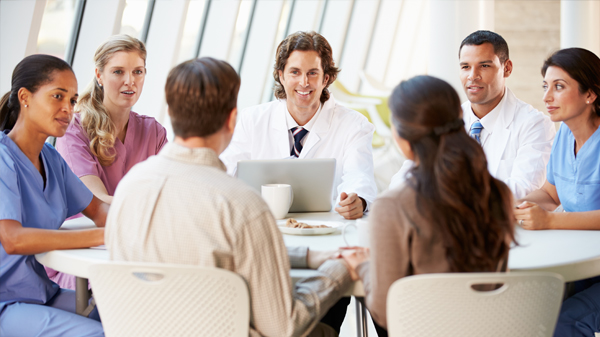 How have the challenges of CV patient retention changed in the last 5 years?
Barbara: The clinical enrollment and retention space is a changing landscape and today is more patient centric than ever before. Patients are more knowledgeable and are taking their health into their own hands and thus playing a collaborative role in managing their disease. Engaging and retaining patients in clinical trials has changed to mimic the overall technology advancements we use every day. In the last five years or so, operationalizing patient retention programs has become more streamlined due to the shift into the digital realm. There is more usage of smart phones, tablets, wearables, and other handheld devices, and apps making it easier to engage patients with appointment reminders, FAQs and study information, as well as enabling patients to participate and engage more closely with the study. These technologies have advanced in the past five years and we all utilize them in our daily lives and now we are focusing on clinical grade technology that is suitable for usage in patient engagement and assessments. Many assessments can now be done remotely due to the proliferation on technology that enables patients to monitor and collect data remotely.
In the past, reaching out to potential study volunteers was done more through physician referrals and on site chart reviews, and while this still plays an important role, we are seeing that using targeted digital media to advertise studies reaches more patients faster and allows for more flexibility in advertising campaigns as they can be continuously adjusted to obtain maximum value. Retaining patient volunteers in clinical trials is of seminal importance and where we have used patient appointment reminder cards in the past we can now automatically push out messages to patients via email or text message. We also keep the patients involved with the use of apps and portals that provide study information, what to expect at study visits, FAQs and basically support for patients every step of the way. A few other improvements are:
• Travel assistance (for patients who are not ambulatory or need to travel great distances to study sites) (example providers are Greenphire and Paragon)
• In-home nursing to decrease the patient visits to doctors' offices, hospitals and/or research centers when there are a lot of assessments needed.
• Debit cards that can be used for meals and other incidentals
• Better access for patients to become more educated about their disease, treatment and clinical trial options, and engage with online patient communities for support and information
• In today's patient-directed healthcare environment, where patients often ask doctors for specific prescriptions based on their own information gathering, we're seeing patients become more active in clinical trial participation, and involvement
What are a few CV trial design considerations to enhance retention?
Barbara: When you're designing any trial (not just limited to CV), it is of seminal importance to have a targeted plan for reaching and recruiting the patients and patient groups, getting their input into protocol design and asking them direct questions about their life and how they (and their families) are affected by their disease on a daily basis. We must produce protocols with a pragmatic design and build the study around the patients. This ultimately affects their willingness to engage and volunteer their time to participate and remain in a study. We must ask: Is this study attractive enough for you to volunteer your time? Does the study offer enough flexibility in allowing them to set clinical appointments, especially when there are numerous assessments required? It has to be a collaborative effort. In addition, branding the study and customizing it to local cultures and using patient centric language all  play an integral role. Proper creative execution helps support patient engagement based on their specific preferences. This is helping patients to feel that they are part of something larger, something with a deliberate and professional presence, one that is distinctive and stands out from competing studies, as patients may have many clinical trial options and you want to make your trials more enticing without making false promises obviously.
What can be done to effectively manage the large number of CV patients with co-morbidities so they don't withdraw due to issues related to their other ailments?
Barbara: Screen failures will happen for various reasons. Sites have a list of the inclusion/exclusion criteria that they use to screen patients but when we advertise a study to a broader audience we have the power to control the messaging. We can mitigate some of the screen failures with our initial patient facing messaging. It must be crystal clear during the patient engagement process. We utilize clear and concise messaging that's easy to understand so patients are attracted enough to continue to inquire about the study. Also the messaging must be clear enough so we get only the most qualified patients and not waste the screener's precious time with patients who have exclusionary issues that preclude them from joining the study. Otherwise study sites will be inundated with calls from people who will never be able to enter the study. Our goal is to take some of the burden off of sites.
When the protocol requires a large number of procedures, how can a research team support patients who complain that participation takes too much time?
Barbara: Minimizing site visits and procedures can help improve retention in large outcome cardiovascular (CV) trials, and other studies. In a recent webinar, "Are we moving toward 'siteless' clinical trials," we spoke about moving towards a "siteless trial" experience. This allows more patients to participate by collaboratively working with their needs, or lifestyle. Some ways we minimize the burden of many or cumbersome site visits, and help make study participation easier for the patient include:
Wearable technology that is clinical trial grade, devices used in CV trials monitor respiration, oxygen saturation, ECG, and other vital signs
• Travel planning or re-imbursement and overnight accommodations
• iPads preloaded with information, and entertainment such as puzzles and games
• In home nursing
• Help with time off from school or work and flexible appointment times
• Subject portal and apps
• Text messaging
How can engagement with patient groups and advocacy organizations improve retention?
Barbara: In order to understand the patient and patient population and improve patient retention in all studies including large outcome cardiovascular (CV) trials, you absolutely need to partner with patient advocacy groups. There are patient advocacy groups for nearly every indication out there. Partnering with them to understand the patient's life and disease helps us know where these folks go for treatment (we call these intersection points) and assists us in reaching out to health care providers that might be providing service to these patients. It's key to understand the intersection points where the patient might be, so we can customize our messaging and reach the largest number of patients. It is also possible to place a study website with some advocacy groups, hand out brochures at meetings or walks and speak at events.
For many indications, the trend in clinical research is toward smaller trials with more defined patient populations. However, development of cardiovascular therapies still depends on large populations and sophisticated international coordination across hundreds of clinical sites. A well-defined strategy to retain patients in these large outcome cardiovascular (CV) clinical trials remains pivotal to success.