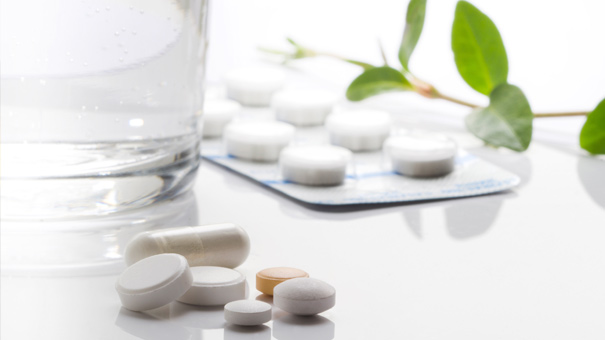 January 2017 was an eventful month for the U.S. Food & Drug Administration (FDA) Division of Anesthetic and Analgesic Drug Products, with back to back approvals of two extended release (ER) opioid products with abuse deterrent properties.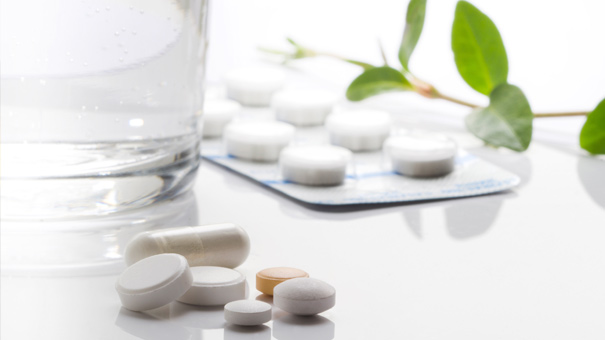 Less than 10 days after the FDA announced the approval of Egalet Corporation's tamper-resistant pain-relief medication (Arymo ER) – which contains morphine sulfate and uses a physical and chemical barrier approach to make the drug hard to manipulate for the purpose of misuse and abuse – the FDA approved another opioid pain medication which incorporates a novel deterrent technology designed to resist drug extraction via the most common routes of abuse, which are oral, intranasal, and intravenous 1. 
This second approval is for VantrelaTM ER, which was developed by Teva Pharmaceutical Industries Ltd and is an extended-release hydrocodone bitartrate product approved for pain that is severe enough to require daily, around-the-clock, long-term opioid treatment for which alternative treatments are inadequate 1.  
Significantly, the FDA approval was based not only on the results of a traditional analgesic clinical program (in moderate to severe osteoarthritis and low back pain) characterized by more standard safety and efficacy measures of pain relief compared to placebo, but was also based on Vantrela'sTM abuse potential based on laboratory studies including human abuse liability (HAL), and in vitro manipulation and extraction studies, as well as measures of diversion from larger efficacy  clinical studies.  The drug's abuse-deterrent properties are designed to diminish, but not completely prevent, oral, intranasal, and IV abuse when the tablets are manipulated. 
Manipulation, PK and HAL Studies
The FDA issued guidance to assist pharmaceutical companies and clinical research organizations (CROs) in developing opioid drug products with potential abuse-deterrent properties. Both the Guidance for Industry: Abuse-deterrent Opioids: Evaluation and Labeling, 2 and The General Principles for Evaluating the Abuse Deterrence of Generic Solid Oral Opioid Drug Products 3 include specific information on how to conduct studies to demonstrate abuse-deterrent properties, including specific direction regarding pharmacokinetic and in vitro studies, as well as on mechanical manipulation and abuse by injection, ingestion, insufflation (intranasal), and inhalation routes.
The evaluation of VantrelaTM included Category 1 (in vitro manipulation and extraction), Category 2 (human pharmacokinetic studies), and Category 3 (human abuse potential studies as well as evaluation of loss and diversion data) studies.  Of note, across all four VantrelaTM studies the overall rate of diversion was less than two percent1.
Human abuse liability studies of VantrelaTM confirmed that healthy volunteers who reported recreational drug use had significantly lower "drug liking," "overall liking," and "willingness to take the drug again" on VAS measures when compared to agents that were not formulated to deter abuse.  Furthermore, studies of the drug formulation when exposed to physical and chemical manipulation showed that VantrelaTM ER was able to maintain its extended-release properties compared with opioid formulations that do not incorporate abuse-deterrent technology.  Importantly, VantrelaTM tablets also retain these properties when taken with alcohol. 
FDA Advisory Panel Review
The FDA approval followed a 14-3 vote last June in favor of the drug approval but not without significant discussion on Vantrela'sTM abuse-resistant labeling.  This approval is significant as the FDA has been under pressure from members of Congress and the press to ignore the panel's recommendation for approval and reject the drug, citing no need for an approval of yet another potent opioid, especially given that larger opioid loads present larger potential risks of abuse.
While the majority of the panel members ultimately decided that this product may cut the risk of abuse through swallowing, snorting or injecting of the drug, the overall sentiment was that this represents an incremental gain rather than a novel solution to the problem of opioid misuse4.   Despite its benefits compared to existing pain management medications, some panel members remained skeptical of the abuse-resistant properties of VantrelaTM noting the potential to feel euphoric simply by taking higher doses at single time, proposing that VantrelaTM appears to have abuse deterrent properties when snorting or injecting but with less clear benefits when swallowed4. 
In the end, the advisory panel concluded that the potential of VantrelaTM to deter abuse when manipulated and ingested, or insufflated was demonstrated.  Additionally in vitro studies supported the potential to deter other routes of abuse after manipulation such as extraction for IV delivery.
Nonetheless hydrocodone is a Schedule II controlled substance with a high potential for abuse, diversion, and addiction.  As such the new labeling from the FDA does not preclude the standard "boxed warning" that includes addiction, abuse, and misuse, which can lead to overdose and death, as well as serious, life-threatening, or fatal respiratory depression. Therefore, customary Risk Evaluation Mitigation Strategy programs and post-marketing studies will be conducted to continue to monitor the safety of VantrelaTM and to assess the effectiveness of its abuse-deterrent properties in real-world settings. 
FDA's Reaction to the Opioid Crisis
The FDA has recently outlined a comprehensive action plan to reduce prescription opioid abuse.  This action plan consists of several wide-ranging proactive strategies including the prioritization of abuse-deterrent formulations and the development of non-opioid medications 5. The agency's strong support for the development of abuse-deterrent formulations has generally followed the interests and progress in technology pioneered by numerous pharmaceutical companies6.  Despite the fact that several of these abuse-deterrent formulation products have already been approved there remains a great need for more widely available, less costly and more effective abuse-deterrent opioids.  Notwithstanding there is also a sense that the agency should strongly encourage companies to prioritize the development of nonopioids that do not have the hallmark opioid addictive properties by expediting the regulatory process for these drugs. 
References
Califf, RM., Woodcock, J and Ostroff S. A Proactive Response to Prescription Opioid Abuse. New England Journal of Medicine Special Report. Feb 4, 2016.
Riordan, H. (2016) A Review of FDA's Action Plan to Proactively Reduce Prescription Opioid Abuse.  Journal for Clinical Studies Vol 8 (2)  Jan pp 10-12