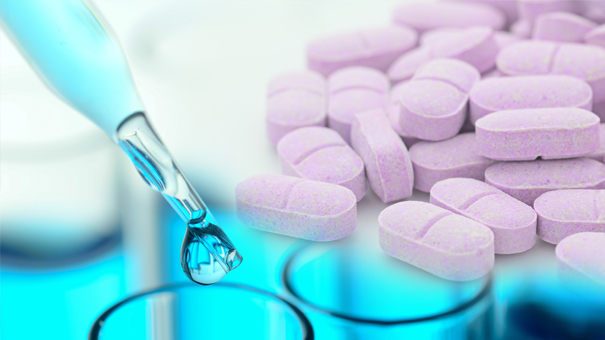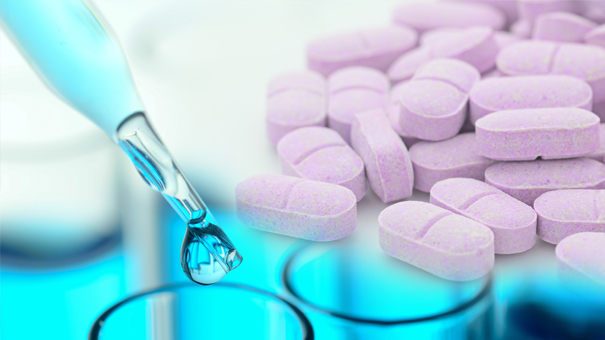 It has been two years since the FDA's approval of the first biosimilar Zarxio® in the United States. Subsequently, the FDA has cleared three other biosimilar products (Inflecta ®, Erelzi ®, Amjevita®) to market for treatment of multiple inflammatory diseases such as rheumatoid arthritis, Crohn's disease, plaque psoriasis, and active ankylosing spondylitis. 
In the European Union (EU), biosimilars have been on the market since 2006 with the release of Omnitrope®, used in children and adults with deficiencies in growth hormone. The approval of Omnitrope has been followed by the approval of 23 additional biosimilar products by the EMA across a spectrum of indications.
Among the more unsettled aspects of the approval process for biosimilars, the additional concept of "interchangeability" has been introduced – a concept with considerable regulatory, clinical, and commercial implications.
What Is The Impetus for Biosimilar Development?
A biosimilar is a biological product that is approved by a regulating agency based upon nonclinical as well as clinical data finding it to be highly similar to another biological product previously approved, termed a "reference product." The development of biological agents with a biosimilar designation has been prompted by concerns regarding costs of marketed biological therapeutics, and therefore the restriction in access that may occur to branded agents. Comparable to that which has occurred for small molecule generics, a biosimilar in principle would provide a less expensive, but clinically equivalent option for physicians and patients
Under the Biologics Price Competition and Innovation Act (BPCIA) within the United States the pathway for biosimilar approval includes an abbreviated application, providing an incentive for manufacturers to engage in a more truncated development process.  Additionally, as a number of branded biologic products start to approach the end of their patent life the opportunity for biosimilar product introduction increases, and the impetus for biosimilar development is enhanced.
Why Is The Concept of "Interchangeability" in Biosimilars Challenging and What Does It Entail for Biosimilar Drug Development?
Both the FDA and EMA, have released guidelines for approval of biosimilar products. Although there are some differences between the two sets of guidance, both require that the applicant biosimilar complete a series of steps to show that the new product is comparable to the reference product. These steps include preclinical studies designed to provide extensive structural and functional evidence of comparability to the reference product, as well as animal studies which may include comparisons of toxicity, pharmacokinetics (PK), pharmacodynamics (PD), and immunogenicity associated with administration of a biologic. Clinical investigations which have objectives of comparing PK, PD, and immunogenicity in an appropriate subject population also are required.
Building upon the designation of biosimilar, the FDA has advanced the term interchangeable its 2015 draft guidance, as a possible additional designator for a biosimilar product. In its preliminary definition an interchangeable biosimilar is one that meets FDA mandated criteria for biosimilar labeling versus an approved reference product and additionally satisfies standards allowing the biosimilar product to be substituted for its reference product by a . In essence, it is clinically "interchangeable". This aspect of healthcare delivery is consistent with standards of care for small molecule generic products within the United States in a number of regional jurisdictions. In the United States, the first approved interchangeable with a reference product also will have 1 year exclusivity.   
However, the FDA has yet to codify required "additional standards" for an interchangeable biosimilar. Implications regarding biosimilar drug development timelines and cost as well as commercialization are uncertain, and not all commentary has been favorable.
Should There Be a Standard Biosimilar Clinical Development Pathway?
One fear that has been raised around biosimilar interchangeability is that increased evidentiary standards for approval will significantly increase the cost and time of clinical development prior to approval, as well amplify the importance of post-approval studies to assure formulary placement and at adequate levels of reimbursement.  Details and expenditures for a development program also are likely to vary substantively by therapeutic area. Therefore one standard pathway for an interchangeability designation providing sufficient detail to be informative to developers may not be uniformly applicable across therapeutic areas.
Preliminary Commercial Results of Biosimilar Drugs
In contrast, in the absence of a regulatory framework, there is an impediment to entertaining discovery and development efforts where interchangeability is an essential product attribute. The concern regarding the absence of regulatory guidance is accentuated when commercial results of non-interchangeable biosimilars, have been predicted to yield only modest cost savings – ; i.e., data implying that cost of development may not be commensurate with the eventual return on the investment.
In Europe while the extent of savings in comparison to reference product may rely on country policy influenced by conservative budget impact models, the use of biosimilar products on average has reduced costs nominally, and this is expected to be the case in the United States. Of note in Europe the use of interchangeability (or substitution) is left to the discretion of each member country within the EU.
If the concept of interchangeability is adopted within biosimilar product labeling within the United States' cutting edge biosimilar clinical trial designs, seamless operational solutions and innovative technologies are needed to create a cost advantage during development. In essence, the mandate will be to produce data speaking to the value of the biosimilar, beyond the dataset needed for product registration.
If You Build It, Would Anyone Come?
Longer and more expensive biosimilar clinical development also may be framed against a frequently voiced perception that a qualitative difference will persist between applicant and reference product, even if designated as interchangeable, in spite of development efforts to the contrary. This sentiment may be shared across patients, payers, and providers.  In an article published by RAPS, Ronny Gal while addressing the GPhA conference on biosimilars was quoted as saying "If you bring a biosimilar to market, and there's an interchangeable on the market, it already looks like its inferior".
Analogous to this sentiment, Worldwide Clinical Trials has previously noted that biosimilar products may be misperceived as inferior products by patients and providers in areas where brand-name biological products readily are available, resulting in a relative lack of interest in clinical trial participation As in generic drug development, differences in culture and standards of care influence interest in trial participation. For providers, a lack of interest partially may be attributable to a diminished perception of innovation. For patients, interest in biosimilar clinical trial participation may be low due to brand loyalty, or because patients may view the biosimilar as not equivalent to the reference product as was shown in a survey of diabetic patients.
What to Watch for…
In the United States where biosimilars are relatively new to the market the potential burden of program design and completion needs to be factored against potential benefits of a more enhanced product label. Commitments to post marketing pharmacovigilance programs, as an example, may be mandated as part of an interchangeability designation. During this surveillance process, differences in long term outcomes between reference product and an interchangeable one (i.e. efficacy, immunogenicity) could erode confidence, and mitigate advantages that may have occurred due to more favorable product labeling at the time of product launch. In order to facilitate attribution for long-term clinical outcomes in a post marketing environment, the FDA currently adds four random consonants to the end of the biosimilars nonproprietary name. In the EU, biosimilars use an international nonproprietary name (INN). Whether these naming strategies will remain in place and how they will influence pharmacovigilance activity for biosimilars remains to be established.
And So Where Do We Go?
Overall the biosimilar clinical drug development environment is evolving. In addition to regulatory standards for market authorization and labeling, the complex international setting in which most clinical development occurs requires sensitivity to standards of care, patient and physician perceptions of product attributes, and local regulatory standards. This may be accentuated as biosimilars products seek to achieve formal designation as "interchangeable".
One hallmark of Worldwide Clinical Trials since its inception has been the importance placed on its international operational footprint, and the employment of healthcare professionals across the functional groups that are attuned to those parameters that would dictate program success. At Worldwide Clinical Trials, we look forward to playing a role in the evolution of biosimilar development, thus, of biosimilar clinical trials, and welcome the challenges that lay ahead.