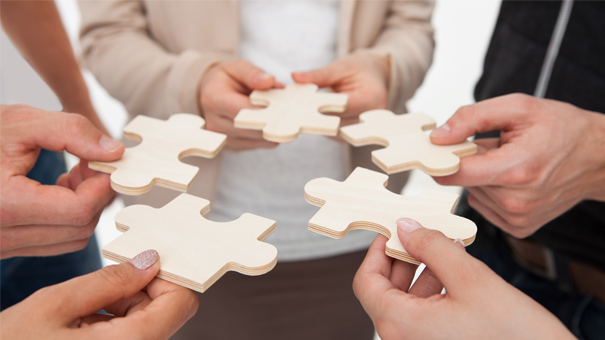 At Worldwide Clinical Trials, one of the world's leading, full-service Contract Research Organizations (CRO), our foundation in medicine and science has naturally led to an adoption of a "made-to-measure" approach in how we work with biotechnology and pharmaceutical companies from around the world. Just as every drug discovery project is unique, so are the relationships that are needed to bring a new drug to market.
One way to approach CRO-sponsor relationships is through a risk-sharing model, which comes in many shapes and sizes. At Worldwide, we've used various methods to demonstrate to the sponsor company that Worldwide and its 1,400+ employees are deeply invested in the project.
An Example of Bond Building
Let me share an example of one way we approached a risk-sharing program with a sponsor. In one recent project—which spanned 17 countries, including the U.S. and Canada—Worldwide provided a range of clinical research solutions, including regulatory affairs, site management and monitoring, project management, safety and medical monitoring support, and maintenance of the electronic trial master file.
Throughout this program, budget risk-sharing, a clear governance structure that encouraged open and frequent communication at the highest levels within both organizations, and shared accountability led to the development of a unique and collaborative shared-risk model. Perhaps the most important bond-builder in that relationship was the commitment on both sides to our governance structure.
Designing a Strong Governance Structure
In designing a successful governance structure, it's imperative to establish an oversight committee consisting of executive leaders as well as project leaders from both organizations. At the outset, a formal governance meeting will set the parameters of the collaborative partnership. The team will then agree upon Key Performance Indicators and Key Quality Indicators that will highlight the study's progress, ensuring that decisions can be made based on accurate, timely, and frequently-measured and reported data.
Prioritization and progress monitoring will continue as the relationship develops. Open communication and regular committee meetings are critical, where the team can review and adjust operational delivery, financial status, and significant risk/issue escalation and mitigation planning. With active involvement from the decision-makers – including from the highest levels within both organizations – issues can be recognized and quickly resolved.
Maintaining the Bond
Any relationship can be complicated, and a CRO/sponsor relationship is no exception. When using a shared-risk model with a strong governance structure, everyone is an invested and engaged stakeholder. These approaches don't eliminate challenges, but they do help ensure that communications lines stay open and issues are addressed.
At Worldwide, regardless of the relationship model we employ, our commitment to our sponsors and the approach that works best for them is unwavering. Our sponsor's success is our success.