Matt Cooper, PhD
Executive Director, Therapeutic Strategy Lead, Oncology
Matt Cooper is the Executive Director, Therapeutic Strategy Lead, Oncology and has 25 years of experience in the life science industry conducting clinical trials across all phases. His experience spans roles at sponsors, sites, and the NHS, and he has extensive experience in site management and expanded use of oncology therapies. He is passionate about building effective relationships between industry stakeholders to drive innovation and patient access.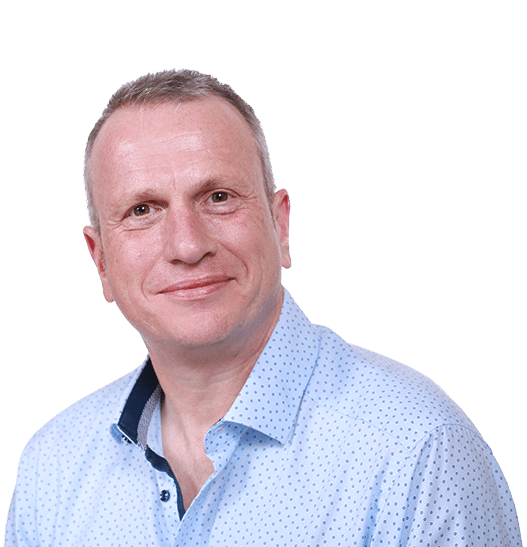 ABOUT MATT COOPER, PHD
Matt Cooper has been involved in clinical research for over 25 years, holding roles at AstraZeneca, the NHS, the National Cancer Research Network, the NIHR Clinical Research Network, and more recently, a Site Management Organization.
Matt gained a PhD in molecular virology in 1997 then conducted post doc research using herpes viruses as gene therapy vectors. He joined AstraZeneca UK as a Clinical Research Scientist and then Study Manager, conducting Phase II and III studies in a variety of therapy areas including oncology. Matt returned to NHS/academia, first to establish a Clinical Trials Unit at an NHS hospital and later to help run a musculoskeletal disease clinical trial unit at the Leeds Institute of Molecular Medicine. He joined the National Cancer Research Network as Assistant Director, providing strategic review of the portfolio of studies and methods to deliver them and helped to improve patient recruitment to the extent that one in five patients diagnosed with cancer participated in clinical research. He was also influential in developing the first alliances between industry and researchers to explore innovative uses for new oncology compounds in Phase I and II studies.
Matt became Executive Director of the National Institute for Health Research (NIHR) Clinical Research Network, the clinical research delivery arm of the National Health Service (NHS), developing sites and key opinion leaders. Matt was one of a six-member National Executive Board which had responsibility for the yearly £300m funding in the infrastructure that spanned the NHS in England, and during his time, doubled the number of commercial trials conducted in the NHS by engaging with sponsors and CROs across the world. Matt commissioned KPMG to produce an Impact & Value report which demonstrated that the NIHR CRN created a £2.7 billion income stream for the UK economy.
He lives in rural North Yorkshire, is a Trustee of the My Name'5 Doddie Foundation (motor neuron disease), enjoys trail running with his English Pointer, coaches U16 Girls Rugby, and is a rugby referee.
ASK DR. COOPER A QUESTION
Submit an RFP. Ask a Question
EXPLORE OTHER WORLDWIDE TEAM MEMBERS
Clare Wallis
President of Oncology Business Unit
Read my bio
Cheryl Chapman
Executive Director, Project Management, Oncology
Read my bio
Sarah Rose Anderson
Executive Director, Oncology, Therapeutic Strategy Lead, Business Development
Read my bio