Mary Glenn Vreeland
Senior Director, Real-World Evidence
With 25 years' experience in the life sciences arena, Mary Glenn Vreeland has extensive knowledge of real-world research, industry trends, and emerging digital health technologies. Mary Glenn brings her experience and expertise to her role as Senior Director to establish and cultivate excellent relationships with sponsors and stakeholders, working harmoniously to design studies that are innovative, maximize value, and address the competitive landscape.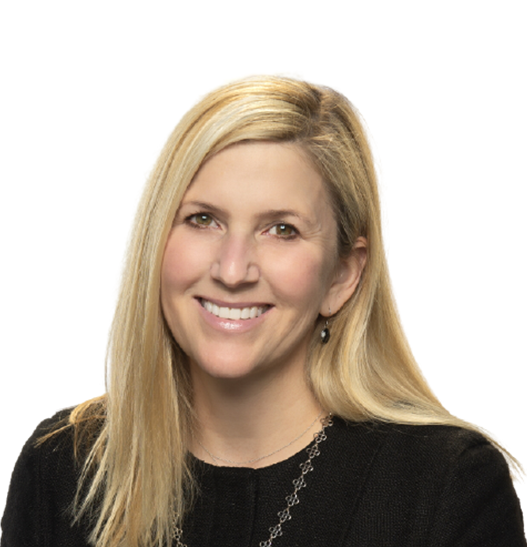 ABOUT MARY GLENN VREELAND
As Senior Director of Real-World Evidence (RWE), Mary Glenn is responsible for portfolio and project oversight. She provides effective project leadership, ensuring project teams are performing at peak levels and executing protocols in accordance with sponsor budgets and timelines, including risk identification and mitigation plans associated with our RWE initiatives.
Mary Glenn has significant experience leading teams and ensuring they have the necessary resources and support to successfully and efficiently deliver customized solutions of the highest quality and in compliance with respective regulations
Throughout her career, Mary Glenn has held a variety of senior management positions within contract research organizations. Most recently, she was responsible for providing executive oversight on a portfolio of studies at the forefront of research, including a virtual COVID-19 study and the initiation of an inclusive research trial to broaden the understanding of multiple sclerosis disease biology. Mary Glenn has study experience across all phases of research and numerous therapeutic areas.
Mary Glenn holds a Master of Health Administration from Washington University School of Medicine.
ASK MARY GLENN A QUESTION
Submit an RFP. Ask a Question
EXPLORE OTHER WORLDWIDE TEAM
David Bowser, MBA
Executive Vice President and Chief Operating Officer
Read my bio
Bartosz Janikowski, MD
Senior Vice President, Medical Sciences
Read my bio