WEBINAR
MOVING THE NEEDLE FORWARD ON MULTIPLE SCLEROSIS RESEARCH
Are we closer to finding a cure?
Watch the webinar on-demand to learn about a promising new approach for the treatment of MS
Listen in to our webinar and discover insights from the experts at GeNeuro, a clinical stage pharmaceutical company developing a new approach to the treatment of autoimmune diseases, about the first clinical efficacy study of GNbAC1, a promising new approach for the treatment of MS. Worldwide is honored to have partnered with GeNeuro, and the results of the study are astounding. 
During this webinar, attendees will:
Get insights into a real case study showcasing results from a recent Phase IIb Relapsing-Remitting Multiple Sclerosis (RRMS) clinical trial
Understand the trial strategy and how key endpoints related to neuroprotection were selected 
Identify risk mitigation strategies that can be leveraged across CNS indications to reduce clinical development time and costs
Learn about the breakthrough results of this study and what they mean for future MS research 
 

Hear what investigators are saying about the regulatory and commercial outlook of the final product
Dr. Tomislav Babic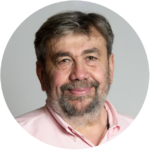 Vice President, Scientific Solutions 
Worldwide Clinical Trials
Dr. François Curtin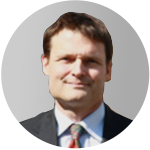 Chief Operating Officer
GeNeuro
Dr. Robert Glanzman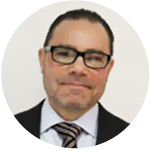 Chief Medical Officer
GeNeuro
ABOUT WORLDWIDE CLINICAL TRIALS
Founded by physicians committed to advancing medical science, Worldwide is out to change how the world experiences CROs – in the best possible way. From early phase and bioanalytical sciences through late phase, post-approval and real-world evidence, we provide world-class, full-service drug development services.
With infrastructure and talent spanning 60 countries, we execute predictable, successful studies with operational excellence across a range of therapeutic areas, including central nervous system, cardiovascular, metabolic, immune-mediated inflammatory disorders (IMID), oncology and rare diseases. We never compromise on science or safety. We're never satisfied with the status quo. We're the Cure for the Common CRO. For more information, visit www.worldwide.com.