The Uncommon Conversations in Drug Development LIVE series, hosted by the scientific and medical experts at Worldwide Clinical Trials, is more than your average networking event. Designed with emerging to midsized biopharma and pharma in mind, it's an uncommon environment for our peers to collaborate, meet like-minded execs, and gain introductions to those who have successfully faced the same challenges.
Join Us for Networking and Lively Discussion
START AT THE FINISH LINE: Mitigating Risk & Creating Value by Aligning Drug Development & Commercialization

Players in the drug development field experience increased pressure to solve many conflicting problems at once. How can you bring innovative and affordable drugs to key decision points in the R&D process while also balancing risk and value for multiple stakeholders?
The answer: Start with the end.
WHEN: 02 May 2019 | 4:00 PM – 6:30 PM
UNCOMMON VENUE: Nimb Hotel -Gemyse | Copenhagen, Denmark
AGENDA: 1-Hour Moderated Panel, 30-Minute Q&A, & 1-Hour Cocktail Reception
WHAT TO EXPECT
Discover how to de-risk your program with the end in mind. During this moderated panel, leading life science and CRO experts will investigate how to: 
Optimize asset value for stakeholders at key inflection points  

Embrace real-world evidence over the entire product life-cycle

Implement innovative program designs that embrace technology and real-world data​

Ensure strategically informed and operationally efficient program execution 
Thomas Jonassen, M.D.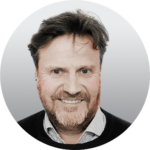 CSO
SynAct Pharma
Klara Owen, Ph.D.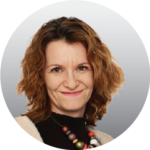 Medical Director
Zealand Pharma
Thea Wesseling, MSc, PMP
VP, Global Project Management 
Worldwide Clinical Trials
Moderator
Michael Murphy, M.D., Ph.D.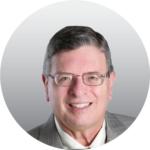 Chief Medical & Scientific Officer
Worldwide Clinical Trials
Jeff Trotter, M.B.A.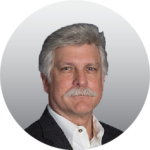 SVP, Worldwide Evidence
Worldwide Clinical Trials
Want To Be a Panelist?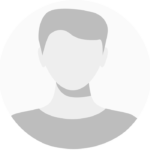 Contact Us!
CAN WE COUNT YOU IN?
Your form has been successfully submitted! Thank you for your interest in Worldwide Clinical Trials. We will respond to your inquiry as soon as possible.
ABOUT WORLDWIDE CLINICAL TRIALS
Founded by physicians committed to advancing medical science, Worldwide is out to change how the world experiences CROs – in the best possible way. From early phase and bioanalytical sciences through late phase, post-approval and real-world evidence, we provide world-class, full-service drug development services.
With infrastructure and talent spanning 60+ countries, we execute predictable, successful studies with operational excellence across a range of therapeutic areas, including central nervous system, cardiovascular, metabolic, general medicine, oncology and rare diseases. We never compromise on science or safety. We're never satisfied with the status quo. We're the Cure for the Common CRO. For more information, visit www.worldwide.com.