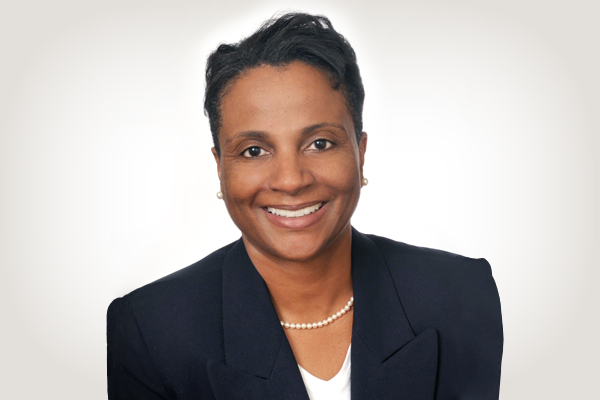 "I have seen the growth greater here than anywhere I have worked."
Ruth, a Worldwide Senior Clinical Research Associate (CRA) Ruth started her career as a registered nurse. For years she found being a charge and home healthcare field nurse supervisor satisfying, but eventually found that she wanted more from her medical career.
"In my mind I was a Florence Nightingale type of nurse and more Type A," she said. "I wanted to jump in and assist and help. After a while, I realized I couldn't do the type of nursing I wanted to do, so I decided to pursue other avenues."
During this time of transition, Ruth had a friend who urged her to move into clinical research, but Ruth initially wasn't keen on the idea. However, at the time, she worked for a multinational company that served the health information technology and clinical trial industries, and doors began to open.
"I worked for a division that was developing an entry-level position for an in-house clinical research associate (CRA)," she said. "That's how I got my foot in the door."
She worked for several companies specializing in conducting clinical trial research, doing safety monitoring and research. From there, she worked her way up to positions as a lead CRA, clinical operations manager and a project manager. Ruth came to Worldwide Clinical Trials as a lead CRA in 2010.
"Someone I worked with previously said, 'hey, Worldwide Clinical Trials is a great company to work for, and they are hiring,'" said Ruth. "I interviewed for the position, was impressed by those I met, and decided to accept the offer to join Worldwide."
Ruth says the move to Worldwide has been a good one. "I can honestly say that the possibilities here are endless. It's up to you the individual to lay out your path," she said. "You can come in and learn, and then you can just move up with the company. They really will help you mold your career."
An admitted overachiever, Ruth says she has always excelled in her career and finds the opportunities at Worldwide greater than at other companies she has worked for. "We have younger CRAs by age and by number of years in the industry, and I have seen the growth greater here than anywhere I have worked."
Ruth doesn't travel as much as she used to, but that opportunity surely exists at Worldwide for those that are interested. For now, Ruth is content to work close to home and raise her children.
"When I was younger the thought of travel was very exciting and even glamorous, and I traveled until I didn't want to travel anymore," she said. "When I first started in the industry, I didn't have kids. Now I enjoy the benefits of being a home-based employee."
Worldwide has given Ruth the opportunity to work in various therapeutic areas in the company, which has allowed her to deepen her expertise. "At Worldwide I've worked in cardio and neuro. I have device experience and oncology experience," she said. "It's a benefit to Worldwide and our sponsors that we have expertise in our targeted therapeutic areas."
As Worldwide continues to grow, Ruth wants to emphasize how the company listens to its employees, and, in fact, is very open to new and creative ideas. "Come to the table with ideas and Worldwide is willing to listen and to help – there is great support from management. It's amazing how they know the gritty details of what is going on with the study teams."