From U.S. Air Force Captain to CRO Leader: Karl D. Kendall Shares His Story
Celebrating our Veterans on this Veterans and Armistice Day.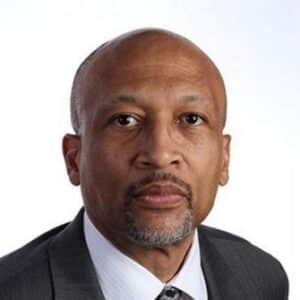 At Worldwide, we are committed to a cause that extends beyond ourselves. Our mission is to work with passion and purpose every day to improve lives. Our study teams are committed to working collaboratively with our sponsors, united in purpose. Worldwide aims to become an employer of choice for veterans, military members, and their families, by creating an organizational environment where these individuals feel recognized, understood, and supported​.
Karl D. Kendall is a testament to this. Since joining the Worldwide team in 2021, Karl has made a tremendous impact on our organization as Senior Director Project Management. In this role, he supports and guides study sponsors, while providing a high level of leadership and oversight by coaching and mentoring our project teams. Karl keeps everything running in an organized, efficient, and effective manner while operating with a strong sense of ownership, tenacity, and a constant "can-do" attitude – characteristics he honed during his time in the U.S. Air Force. Karl was a Captain for 10 years, during which he focused on structural airframe maintenance and repair, as well as offensive and defensive flight avionics (F-4, F-111, A-10, F-16 aircraft) while deployed at Ramstein AFB, Germany.
In this Q&A, Karl shares how the skills he learned while in the Air Force catapulted him to success at Worldwide.
Q & A 
Where is the rank of Captain situated in the U.S. Air Force hierarchy?
Kendall: A Captain in the U.S. Air Force is the typical rank achieved after four years of being an Officer. In Operations groups, Senior Captains are usually the flight commanders, while Junior Captains hold minor leadership roles. Maintenance, Logistics, and Force Support Squadrons almost always have Captains as flight commanders.
As a Captain, what expectations did you have while serving?
Kendall: Captains are expected to be the Senior Leaders that the enlisted personnel can approach for instructions or guidance. As Captain, I was heavily involved in the daily functions and responsibilities of enlisted personnel.
Additionally, a Captain is expected to take on Field Grade Officer (FGO) responsibilities, particularly those who are committed to staying in the Air Force long-term. They are expected to be seasoned Officers capable of leading large flights, always at-the-ready to prepare for more administrative tasks, or group-level work.
Statistics reveal that the military-connected often face great challenges when transitioning into the civilian workforce. The US Department of Labor and Bureau of Labor Statistics report that 33% of all veterans are underemployed, and this population is 15.6% more likely to be underemployed when compared to nonveterans.
In your experience, what are some of the challenges you faced when entering the civilian workforce?
Kendall: Acclimating back to "normal"—non-military lingo/jargon/terminology – and using my new terminology in a completely new and unfamiliar environment was challenging in the beginning. There was a great deal of adjustment required in coming from an environment that was highly structured and entering into one that was more relaxed with less of a sense of urgency.
I acclimated myself by striving to find a balance between the two settings. I had to determine what approaches were best suited to each condition. For example, it was the primary function of my work to identify and assess the capabilities and personalities of my team members within the military. I would focus on the strengths and interests of my team, and then create the space and present the opportunities for each member to sharpen their individual skills.
This practice was incredibly beneficial in my military experience, so I've integrated that into my work today. I've developed a deep understanding of people and their motivations, so through awareness, and with sensitivity, I lead my teams to achieve what they need to achieve through positive reinforcement. I ensure members of my team receive the notice and recognition they deserve for their work and contributions.
In what ways do you use the skills acquired in your military experience in your current position?
Kendall: My current position at Worldwide is similar in terms of responsibilities to my Air Force deployment at Ramstein Air Force Base, Germany, where I was Senior Captain over a team of young technicians. I've been fortunate to be tasked with the ability to instruct, lead, mentor, and coach young Officers (or Project Team members) throughout my adult life. These skills have been requirements of every position I've held, regardless of military or non-military working environments. These skills transfer very well.
What inspires or motivates you most in working within the clinical research industry?
Kendall: I'm inspired to work in clinical research, knowing that the results of my work on various studies and clinical compounds will eventually reach and impact many people, whether that be directly with our study subjects/patients, or indirectly, to the families of these patients and the populations that will benefit from the approved drugs and therapies. Being even a small part of the solutions for complicated medical issues is a strong motivator for me. It's inspiring to know I'm a part of helping to address various medical needs that are much greater than myself and have much more far-reaching impact.
What about our culture and employees stand out to you here at Worldwide Clinical Trials?
Kendall: The collaborative atmosphere amongst departments here at Worldwide stood out to me immediately. Worldwide employees are eager to bring their collective backgrounds, knowledge, and expertise to the project table for application toward solving the daily challenges we face with our various studies and sponsors. Bringing those responsive, effective, and cost-efficient solutions to our sponsors for their specific clinical studies summarizes the mission of Worldwide.
Thank you, Karl, for your service, as well as for your dedication to the Worldwide mission!