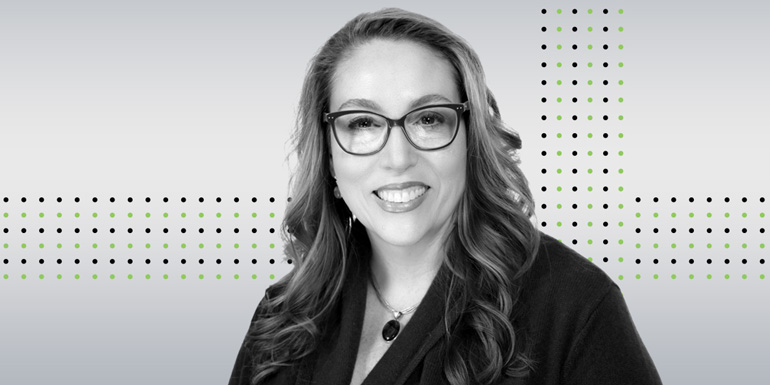 I'm excited to congratulate Peter Benton, the president and co-CEO of Worldwide Clinical Trials, for winning a Leaders in Diversity Award from the Triangle Business Journal.
People who know me know I'm a passionate person. But that makes me no less proud of what this award means for Peter and for us all. It's exciting to think about what we can accomplish at Worldwide by creating a sense of belonging—a workplace where people don't have to hide their true selves and can be valued for who they are.
Seeing Peter recognized this way speaks volumes about the collective "us." Although Worldwide has an authentic culture of inclusivity and we are happy to celebrate Peter's award, we are only getting started. There is much to do at Worldwide and in clinical research. My hope is that this award is a reminder of the work not yet begun and it invigorates our call to action.
Lots of companies commit to hiring the best talent and simply letting the demographics fall where they may. That approach can create a copy/paste of existing demographic profiles, or it can totally invert the leadership profile. Regardless, we must be more intentional and try harder than that.
What does "the best" even look like? It may not fit neatly within the traditional, historical image of leadership. But we won't know unless we open the aperture wider to invite different ideas, opinions, and experiences. With new awareness, we get to redefine what "the best" means and what "great" really is for clinical trials and for our team.
As a global company, we are learning that diversity itself means different things to different people. No two of our locations, which span the globe from Russia to UK to the US to Korea, are on the same diversity journey map. However, we can work toward a culture where everyone, everywhere, feels they belong.
To that end, we recently asked an independent third-party organization to help us better understand ourselves at Worldwide. The group collected tons of data with this mandate: Tell us what we don't know about who we are. Among the resulting data, we found that 92%-97% of our employees across all demographics feel a great sense of belonging at the company; 92% think it's a great place to work.
Those numbers testify to our belief that people should be comfortable bringing all of themselves to their jobs—their strengths, weaknesses, passions, and fire. We want to see each employee for who they are and how they contribute. We want to appreciate each client's and each clinical trial's uniqueness because, ultimately, patients everywhere may benefit from new ways of approaching clinical research. Encouraging disparate voices in a fluid, horizontal manner is how to ensure everybody can contribute to the best of their abilities, no holding back.
In a workplace of belonging, people can discard the facades we all inevitably raise when we feel like we have to fit in. For example, for nearly a decade, I was afraid to tell my employers that I was a single mom raising three kids. While I bristled at comments like, "Talk the decision over with your husband and let us know," I never let it show. I stifled my reaction and created the exterior persona required of a female executive: unflappable and all business.
Then one day I sat down for a focus group with people from our Serbia office and let it slip that I was a single mother. The news spread like wildfire. In a region that's been wracked by war, single motherhood is common. But for some of the women, the idea that I could raise my kids and lead in this way was empowering. They found value in my experience and told me so. I learned some very powerful lessons that week.
The first lesson is that we unleash tremendous value when we make it safe for everyone to be themselves. And two, there is much left to do. We all have a lot to learn/unlearn— and we now have a fantastic opportunity to admit it and own it when we mess up. These principles underpin our work at Worldwide Clinical Trials, and I'm proud to see Peter Benton being acknowledged for the journey we are on with him, together.
Learn more about our culture and explore career opportunities here.