Thanks for viewing "Selecting CROs: An Excerpt from the 2018 CRO Leadership Awards Issue"
Life Science Leader (LSL) magazine is a business journal for life science executives. LSL's readership of pharmaceutical and biopharmaceutical executives has expressed their struggles to efficiently vet potential CRO partners, and in response, LSL developed the CRO Leadership Awards. In the excerpt that follows, LSL outlines their winners of their 2018 awards. Winners are determined through ISR's Contract Research Organization Quality Benchmarking annual online survey. 
Use this excerpt as a guide when evaluating your next CRO partner. 
(Click on the images to zoom in.)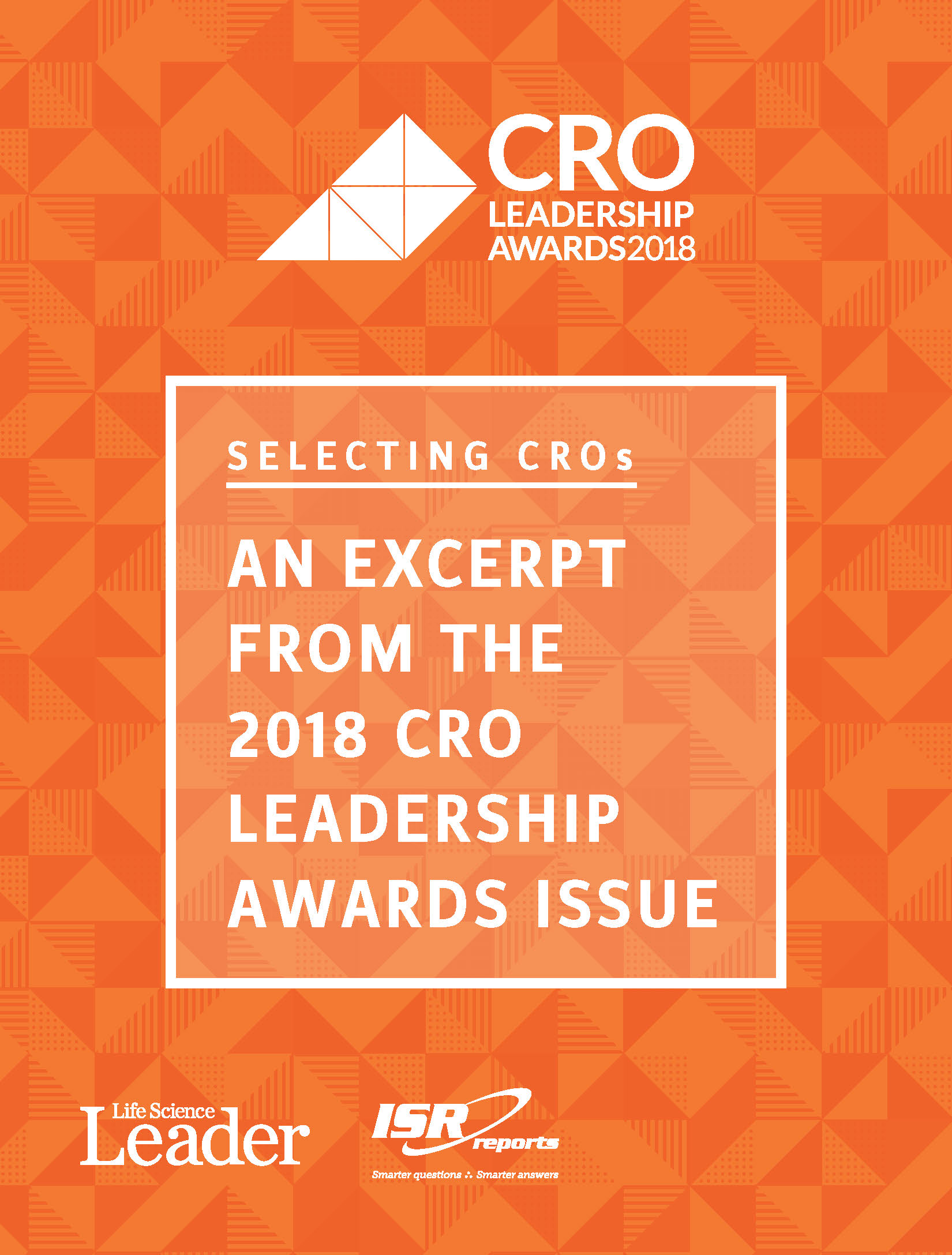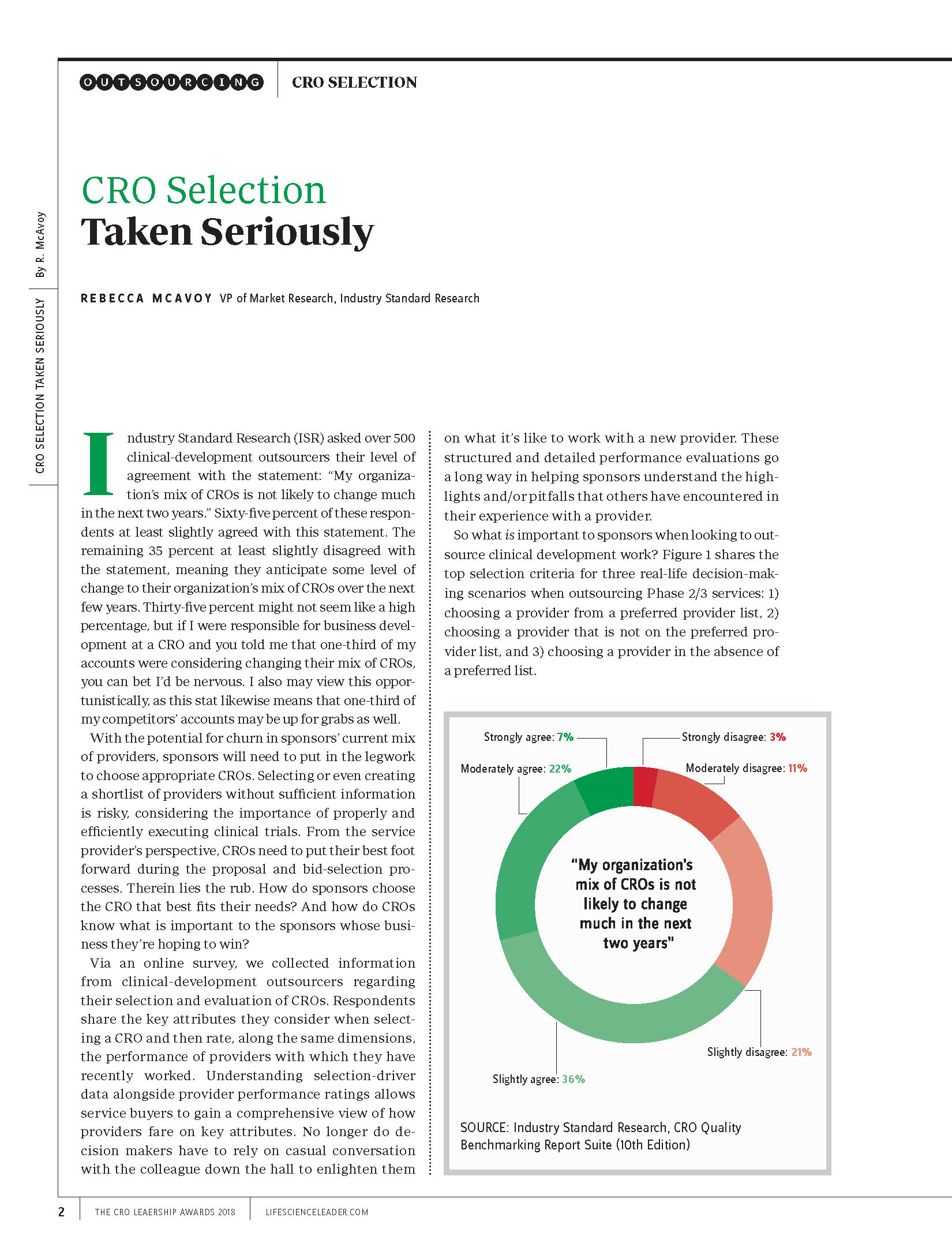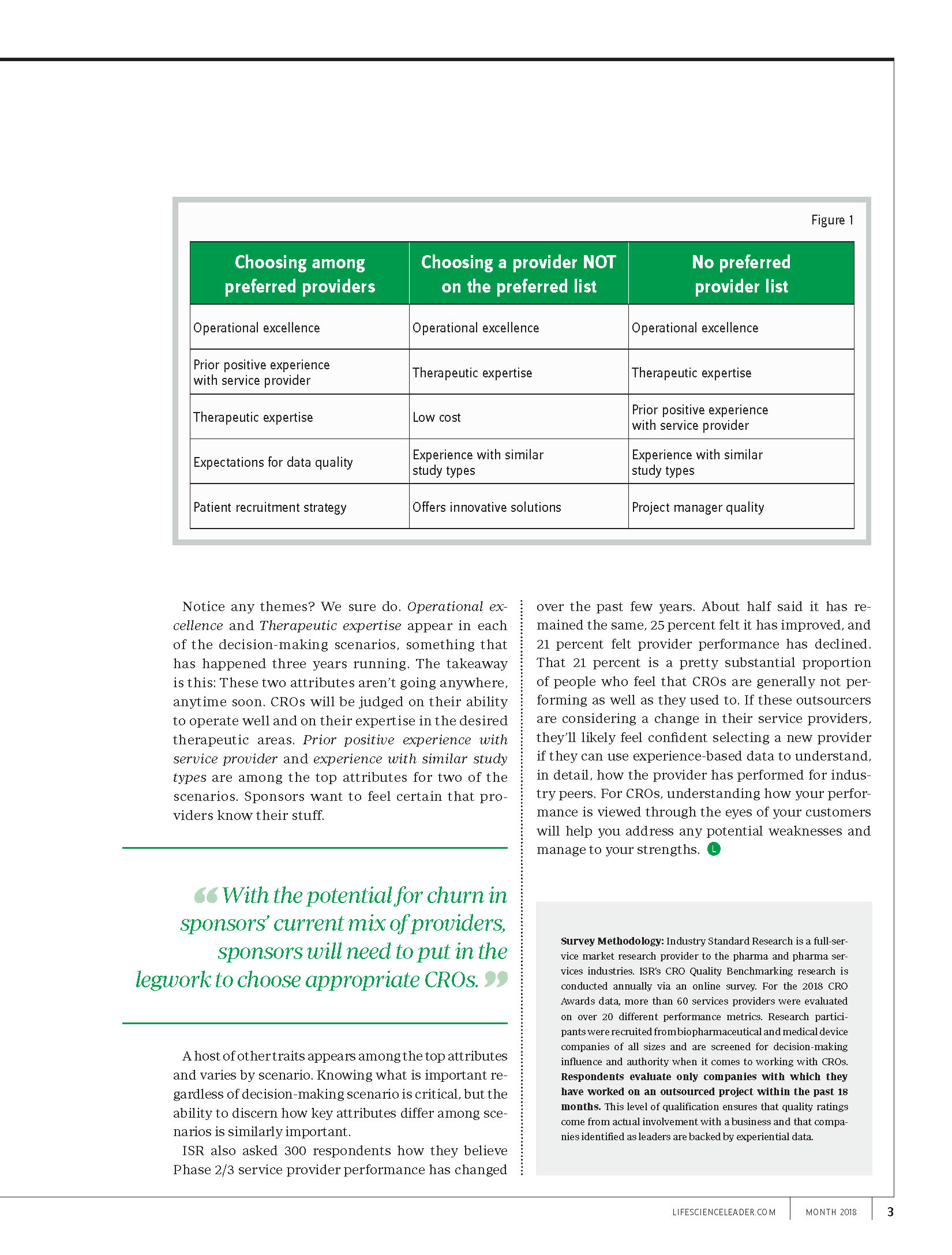 Have questions about an upcoming trial?