Supporting organizations that improve the well-being of our patients, communities and team members is integral to our business and is deeply ingrained in our mission "to work with passion and purpose every day to improve lives."
Many Worldwide team members are passionate participants in volunteer-led events, patient-advocacy organizations, fundraising efforts and join in many cause-focused awareness initiatives. Worldwide stands proud and humbled by the impact our team members are making globally and supports their efforts to make our world a better place.
Read on for a small sample of the impact our team is making through their community service and engagement.
BBC Children in Need – Nottingham (UK)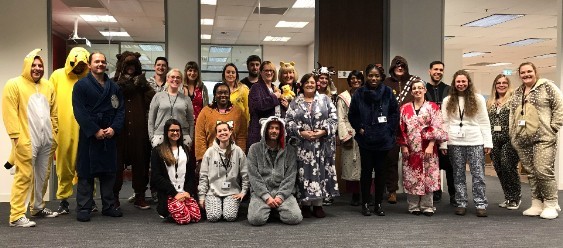 UK citizens get together annually to raise money for BBC Children in Need, a charitable organization that helps disadvantaged children and young children in the UK. Our Nottingham office raised funds for the cause by coming to work in their "onesies" or pajamas, in exchange for a donation. Staff also hosted a bake sale to raise additional funds. Our Nottingham team had fun and raised over £200.
Boys & Girls Clubs' Spring Carnival "Around the World"– Morrisville, North Carolina (US)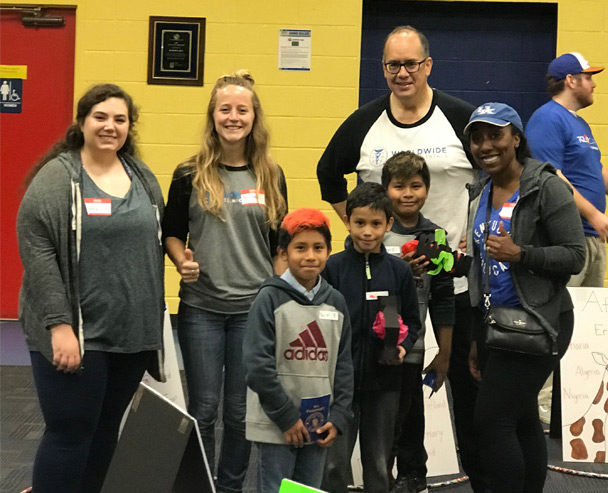 Boys & Girls Clubs has been serving the Research Triangle area in North Carolina for more than 50 years. The organization helps young kids and teenagers reach their full potential as productive, caring and responsible citizens. Every year, the organization hosts a spring carnival, and this year, members of our Morrisville, NC, office were on hand to help ensure the event was a success.
Clinical Trials Awareness Week (Global)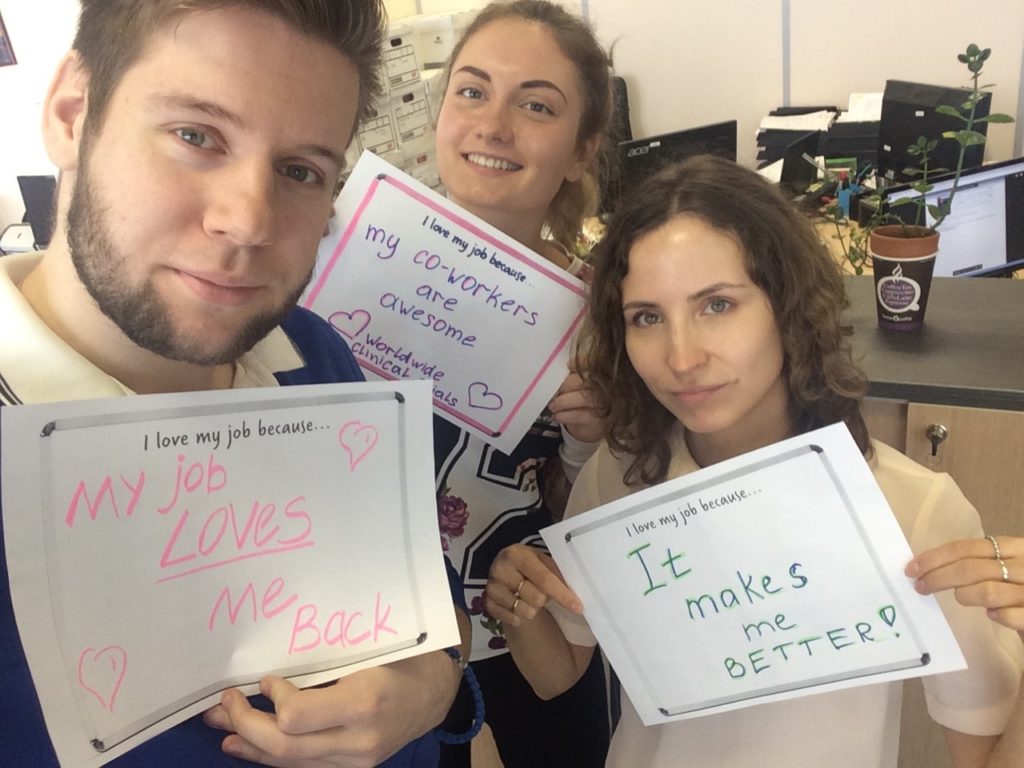 Every year, the Coalition for Clinical Trials Awareness hosts Clinical Trials Awareness Week (CTAW), which is designed to celebrate the people who make clinical trials possible. Because our company is made up of people who make clinical trials possible, we think this is an occasion worth celebrating! Each year, Worldwide, in honor of CTAW, hosts local events and celebrations around the world and encourages our team members to share their love for clinical trials and their reason for being part of this important industry.
Coffee for a Cause – London (UK)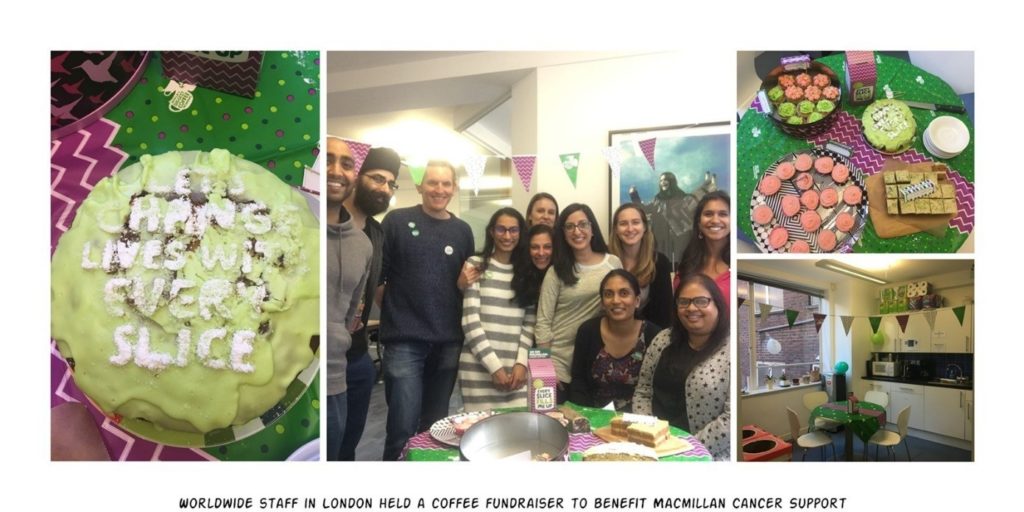 Macmillan Cancer Support is a UK-based nonprofit organization that serves as a source of support to those diagnosed with cancer. In 2016, a member of our London-based proposal team decided she wanted to help support their important mission, so she organized an event to help raise money. London team members were invited to bring in baked goods and join in a coffee event. The event generated over £100 in donations.
Early Phase Employee Transitions Commute to Two Wheels – Austin, Texas (US)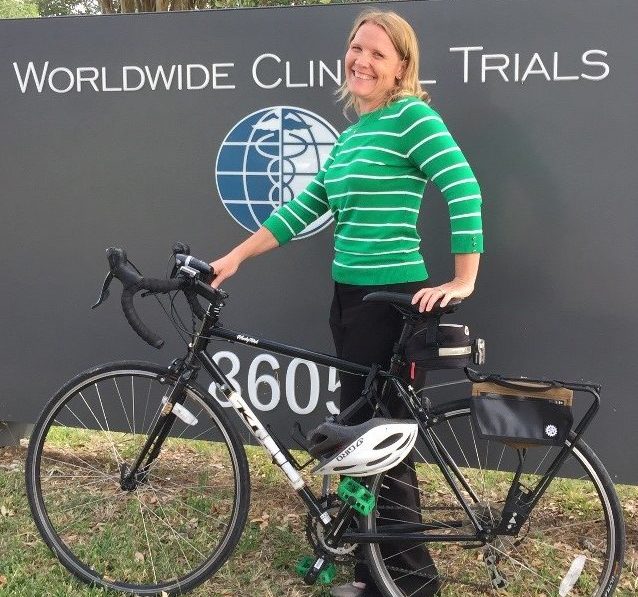 In an effort to reduce her carbon footprint and integrate exercise into her daily commute, Linda Powers, a member of our IT team, commutes to and from our Austin office by bike. While weather and errands may sometimes change her commute plans, she has managed to make this a habit, even riding through the heat of summer in Texas!
Employee Health Day + Summer Picnic – St. Petersburg (Russia)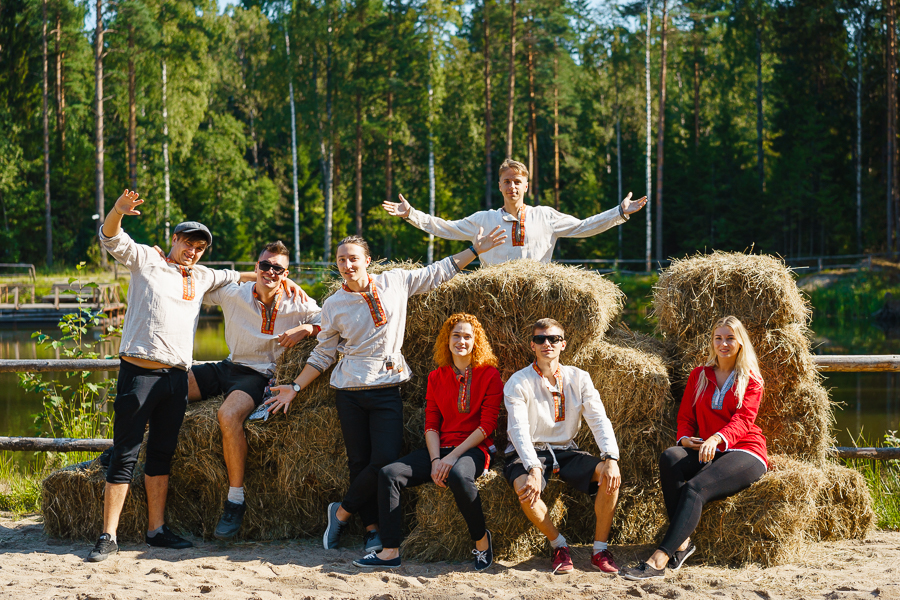 Every summer, the St. Petersburg, Russia, office gets together for a "Health Day" event. This is a team that enjoys getting outdoors and moving! In 2018, the team gathered at a lake in the suburbs of St. Petersburg, enjoyed local cuisine and played games, which included catching chickens, chopping wood and creating a "fire candle." They also played Lapta (a traditional game that involves a bat and a ball and two teams) and sang chastushkas (a type of short Russian or Ukrainian humorous folk song that consists of one four-lined couplet, full of humor, satire or irony). A great time was had by all!
Hurricane Harvey Help – Austin, Texas (US)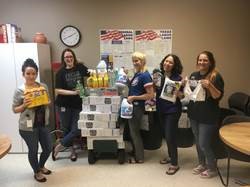 When a hurricane lands in Texas, one thing is certain: Texans will line up to help each other! Hurricane Harvey, which devasted much of the Lone Star State in September 2017, was no exception. Thanks to some friendly competition between departments, cleaning supplies, clothes, blankets, fans and toiletries were donated to the Hope Family Thrift Store Survivor Drive, and an additional 147 pounds of canned and dry goods was given to the Central Texas Food Bank. In all, 336 items were donated to the Hurricane Harvey survivors.
Red Nose Day – Nottingham (UK)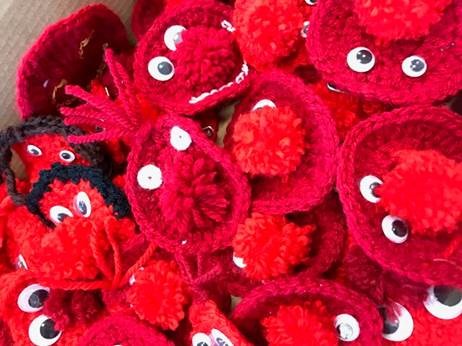 Red Nose Day is a popular event around the world, including among our Nottingham, UK, team who take their participation in the event one step further each year. In 2017, in addition to wearing the customary red nose to raise awareness for children living in poverty, they opted to help raise awareness and funds. The local office's "Cake and Crafts" group crafted red noses, which were made available for a £1 donation. Money raised went to Comic Relief, a major UK charity that works to end poverty around the world.
"We are Blood" Drive – Austin, Texas (US)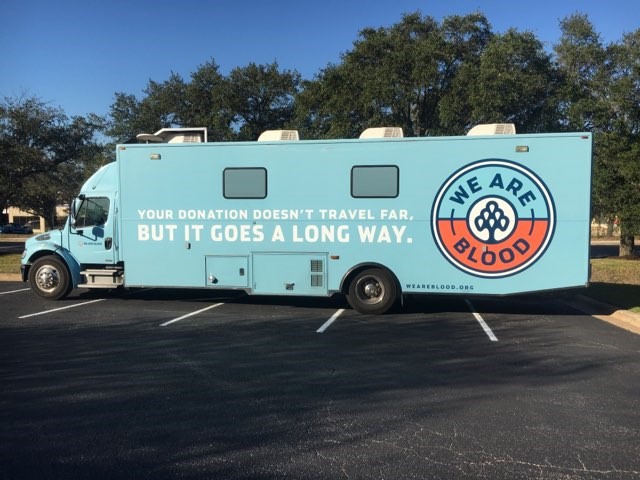 Our Austin team shows its compassionate team spirit all year. They regularly participate in charitable and social events and team outings. This includes participating in regular blood drives to help support the local community.
Worldwide Wears Red Day (Global)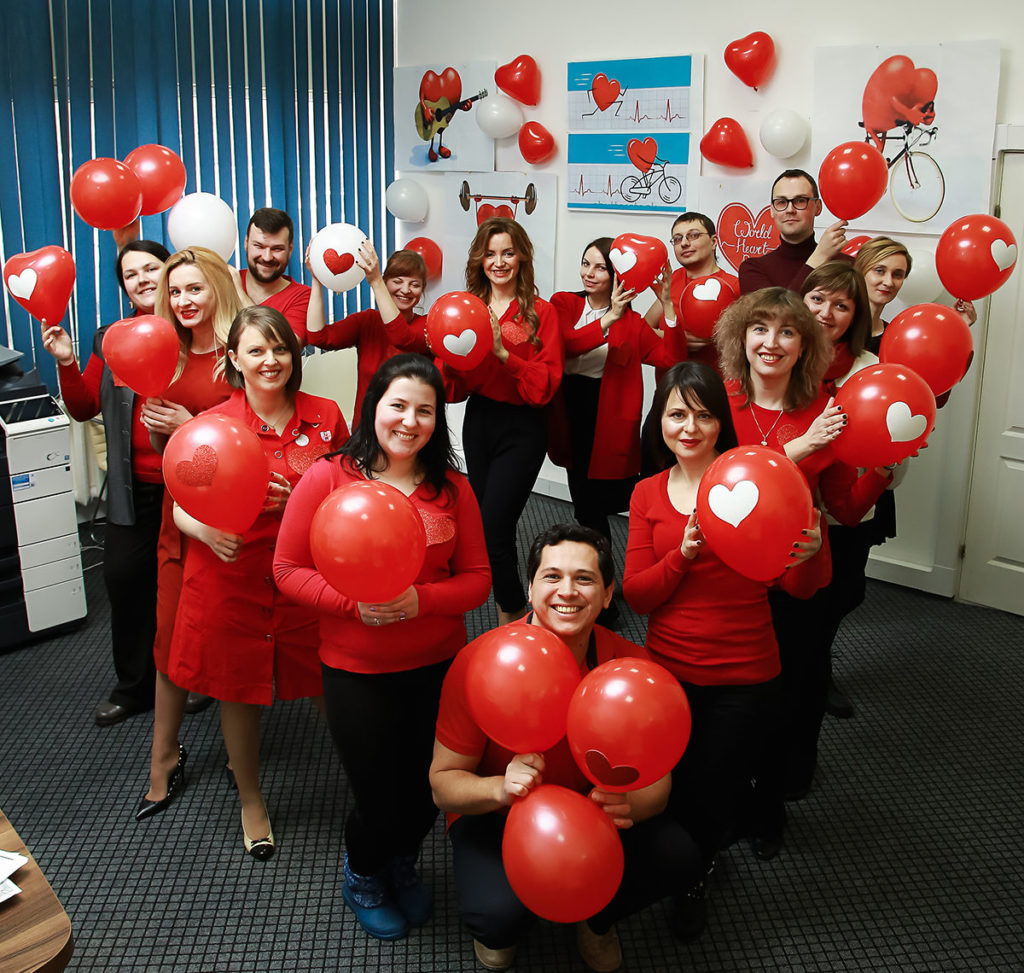 It's safe to say that Heart Month is a big deal at Worldwide. Not only because we always enjoy shining a light on our cardiovascular and metabolic therapeutic team, who do hero's work to help save lives around the world, but we also care about heart health. Every year, we host events and employee activities all month long, including encouraging our team to "go red" to raise awareness for heart disease. In 2019, more than 300 employees in a dozen countries participated in Worldwide Wears Red Day, an annual event celebrating its fourth year. Additionally, 90 employees joined our first annual Healthy Heart Challenge, designed to engage employees in healthy activities all month long.
Walk to End Alzheimer's – Austin, Texas (US)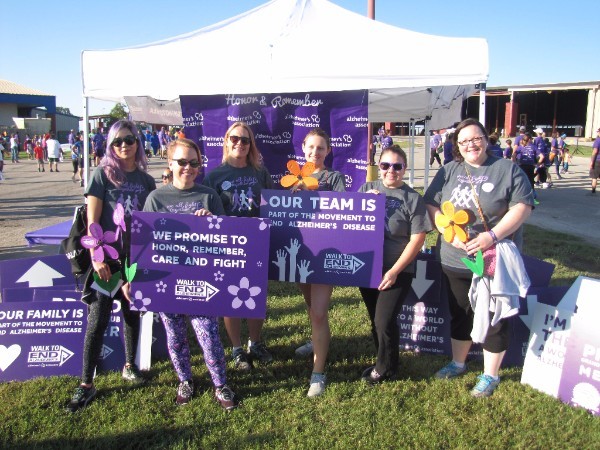 Each year, our Austin, Texas, team participates in the Austin Walk to End Alzheimer's. In 2017, a team of 26 Early Phase employees and guests participated by not only walking but also helping to raise money. Their fundraising efforts netted nearly $1,000 (USD), and their enthusiasm for the event grows each year. Pictured in this photo are representatives of the 2017 walk team, holding flowers meant to represent their connection to the disease. (Blue for someone with Alzheimer's or dementia, purple for someone who has lost a loved one to the disease, yellow for a caregiver, and orange for everyone who supports the cause and vision of a world without Alzheimer's.)
YMCA – San Antonio, Texas (US)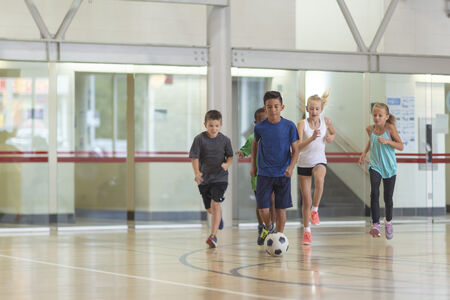 The YMCA of San Antonio provides support for individuals and families as they build and maintain healthy habits for mind and body. Worldwide's San Antonio Early Phase Clinic has sponsored and partnered with the local YMCA on various occasions to promote health and well-being to local San Antonio residents, including speaking at various events, participating in events and providing financial support.