Soneil Guptha, MD, FACC, FESC, FCCP, AFPM
Senior Medical Director, Medical Affairs, Cardiovascular, Endocrine & Metabolic
Soneil Guptha, MD, is Senior Medical Director of Medical and Scientific Affairs for Cardiovascular, Endocrine, and Metabolic Diseases at Worldwide Clinical Trials. With 40 years of experience in clinical development, as well as in medical and regulatory affairs, he has built departments from the ground up and supervised multidisciplinary teams. He credits his ability to balance fact with feeling for the long-term trust he has built with both internal team members and external stakeholders.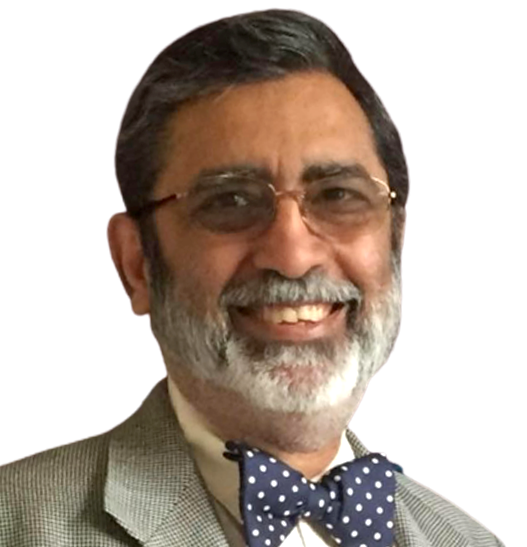 ABOUT SONEIL GUPTHA, MD, FACC, FESC, FCCP, AFPM
Dr. Guptha has 40 years of combined experience in clinical development, medical, and regulatory affairs (US, EU, Asia-Pacific) in cardiology, nephrology, lipids, diabetes, thrombosis, drug eluting stents, and asthma/COPD in positions ranging from medical monitor to departmental head. Prior to joining Worldwide Clinical Trials, he worked as an independent consultant utilizing his expertise as an academician, clinician (interventional cardiologist), and drug and device developer in the US, Europe, and Asia-Pacific. He has deep experience in clinical (cardiovascular and metabolic) medicine; pharmaceutical medicine (clinical, epidemiological and drug and device P2-4 development, research operations, medical affairs and regulatory affairs); and basic research methodologies.
Dr. Guptha has a track record of translating organizational strategy in medical affairs and clinical development function in the US, EU, and Asia-Pacific regions. Operationally, he is experienced in protocol development, outcome trials, clinical trial strategy, filing (IDE IND NDA sNDA), pharmacovigilance, and medical communications. Dr. Guptha has been published in peer-reviewed journals, is an author of a thesis, a course director, and currently has 51 published articles, 33 invited lectures and presentations, 1 book chapter, and 5 book reviews. In 1999 he was awarded the 20th Century Achievement Award for admirable career achievements and contributions, USA, and in 1998 he was awarded Outstanding People of the 20th Century for exceptional contributions to cardiology, lipids, and pharmaceutical medicine, UK.
Dr. Guptha is a graduate of the University of Rajasthan.

ASK DR. GUPTHA A QUESTION
EXPLORE OTHER WORLDWIDE EXPERTS
Karen Hill
Senior Vice President, Project Management, Cardiovascular, Endocrine & Metabolic and Real-World Evidence
Read my bio
Lucy Bennett
Senior Director, Project Management
Read my bio
Rafal Ziecina, MD, PhD
Executive Director, Scientific Solutions, Cardiovascular, Endocrine & Metabolic
Read my bio