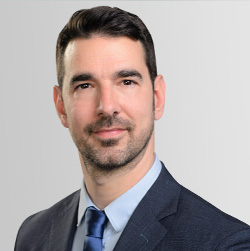 Nikola Strumberger
Vice President, Business Development, Therapeutic Strategy
Nikola Strumberger, M.D., has 13 years of experience in global clinical research – from Phase I to IV – with emphasis on leveraging emerging European markets to rescue trial recruitment.
Dr. Strumberger began his career as a CRA and moved on to regional leadership for Novo Nordisk. After founding a CRO in Eastern Europe, he joined Optimapharm, a fast-growing SEE CRO, serving as Country Manager and covering Early Phase Research in Australia for a short time. After achieving business growth of over 500% as Clinical Operations Director for Optimapharm, he was promoted to Vice President, Business Development.
As Vice President, Business Development Therapeutic Strategy Leads for Worldwide Clinical Trials, Dr. Strumberger leverages his broad global experience to support sponsors with effective trial delivery strategies and solutions.