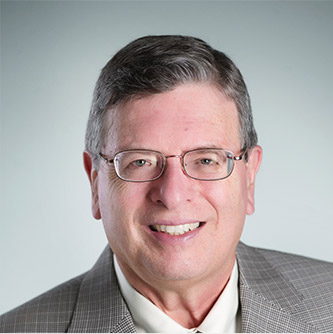 Michael Murphy, M.D., Ph.D.
Chief Medical and Scientific Officer
Dr. Murphy's professional career has spanned 30 years and his positions within the pharmaceutical industry emphasize the integration of medical and scientific acumen with operational excellence. He is board-certified in psychiatry and has a doctorate in pharmacology, with training at Tulane University, Stanford University and the Mt. Sinai School of Medicine.
Dr. Murphy worked with Dr. Cutler in articulating this vision for Worldwide when the company was established as a global CRO in 1995 . His supervisory responsibilities as Chief Medical & Scientific Officer at Worldwide are international in scope and span all therapeutic areas. Translational research services, strategic program development, and the facilitation of commercialization during clinical development are a part of his remit.
Prior to joining Worldwide, Dr. Murphy was Chief Medical Officer and Senior Vice President of Discovery and Development at TorreyPines Therapeutics, Inc., with contributions emphasizing translational research in neurodegenerative conditions and analgesia. Dr. Murphy also served as President and Chief Medical and Scientific Officer for an international CRO. As President, this CRO was rated "number one" in the United States by CenterWatch.
Dr. Murphy has participated in the IND application process (content and FDA meeting interface), end of phase 1, end of phase 2, and pre-NDA meetings for multiple small molecules and biologics. His most commercially notable registration is for the treatment of narcolepsy in the United States (modafinil; Provigil®).
He has been a consultant for the Duke Clinical Research Institute and is a Founder and Research and Development Editor for American Health and Drug Benefits™, a publication focusing upon cost, quality and access in the transition from development to commercialization. Since 1997 he has been a lecturer within the Center for Experimental Pharmacology and Therapeutics, Harvard-MIT Division of Health Sciences and Technology (HST, and a contributor to the curriculum for a two-year Clinical Investigator Training Program, continuing under the auspices of the Master's Program in Clinical and Translational Investigation of the Harvard Clinical and Translational Science Center.
He is the recipient of the Clinical Research & Excellence (CARE) Lifetime Achievement Award for 2017. The award is presented annually to an extraordinary individual with exceptional contributions and a consistent history of service to the clinical research industry throughout their career. PharmaVoice selected him as one of 2017's 100 Most Inspiring People in the life-sciences industry.