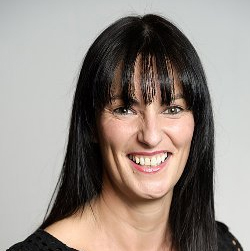 Karen Hill
Senior Vice President, Global Project Management, Cardiometabolic
Karen joined Worldwide Clinical Trials in 1993 and is responsible for Global Project Management within the Cardiovascular and Late Phase division.
Karen has more than 23 years of experience in the CRO industry and has worked on numerous large cardiovascular outcome studies conducted by the group including; INJECT, GUSTO III, InTIME-II-TIMI 17, OPUS-TIMI 16, PROVE IT–TIMI 22, CLARITY–TIMI 28, MERLIN-TIMI 36, where she held the position of Global Project Manager/Director.
In 2003, Karen took over as head of the Project Management department, which included the management and supervision of the companies' project managers, CRAs and the IVRS development and support teams. Karen currently heads up the Global Cardiovascular and Late Phase Project Management division at Worldwide and continued to supervise a global teams working on both large cardiovascular outcome studies, as well as other phase II-IV studies in other cardiovascular indications.