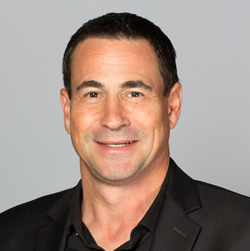 Jeffrey Zucker, M.S.
Senior Vice President, Global Clinical Operations, Site Management & Trial Optimization
Mr. Zucker's current responsibilities include growing and continually improving the Feasibility and Recruitment Optimization capabilities as well as the Clinical Assessment Technologies (CAT) offerings at Worldwide Clinical Trials. He has been in the clinical research industry for over 20 years, most of which has been focused on Rater Training, Feasibility, Patient Recruitment, and Site Identification & Relations.
Prior to Worldwide, Mr. Zucker was a psychotherapist working on conducting and training clinicians on various rating scales.  He also worked with various large pharmaceutical companies, other CROs, started his own consulting company working with sites and pharmaceutical companies, and started up and directed research sites (including a Phase I unit).
Mr. Zucker holds a Psychology Degree (B.S.) from Pennsylvania State University, a Masters in Group Process and Group Psychotherapy (M.S.) from Hahnemann University, and a Certificate in International Business Management from the University College of Dublin in Ireland.