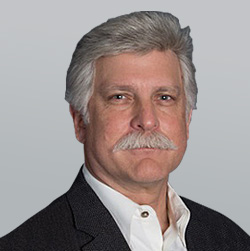 Jeff Trotter, M.B.A.
Senior Vice President, Worldwide Evidence
Jeff Trotter was named Senior Vice President, Worldwide Evidence following the company's acquisition of Continuum Clinical's Late Stage (Observational Research and HEOR) division that completed in January 2018. Jeff served as president of Continuum since 2014, supporting clients with the critical transition from clinical development to commercialization through research excellence, responsible communications, and a constant focus on business strategy.
Prior to Continuum, Jeff was Executive Vice President of inVentiv Health Clinical responsible for the global Late Stage (clinical, outcomes, health economics, observational, safety, etc.) business and client research programs. Mr. Trotter also founded and served as president of Ovation Research Group, a leading patient registries, outcomes research and health economics firm for more than 16 years before it was acquired by ICON in July 2006.
As an entrepreneur, researcher, consultant, and innovator with more than 30 years of experience, Jeff has been a pioneer in the evolving health economics and outcomes research community, and is an industry leader in the design and implementation of patient registries and observational studies. He has spoken widely in front of varied industry audiences, and has published over 50 original articles and research papers — including a book for the American Hospital Association, The Quest for Cost-Effectiveness in Healthcare: Achieving Clinical Excellence While Controlling Cost.
He holds an Accounting Degree (B.S.) from University of Illinois at Urbana-Champaign, and a Masters in Management (M.B.A.) with concentrations in Finance, Marketing, Organizational Behavior, and Health Service Management from Northwestern University – Kellogg School of Management.