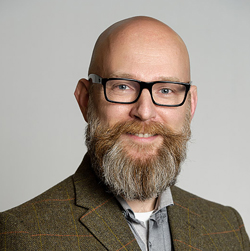 Bartosz Janikowski, M.D.
Vice President, Medical & Scientific Affairs
Dr. Janikowski manages and coordinates all the activities of the Medical Affairs group across all therapeutic areas provided to Worldwide's clients.
Dr. Janikowski is a board-certified psychiatrist and psychotherapist. He has 24 years clinical experience overall and has worked in the research and development industry for last 18 years. During his time as investigator and co-investigator, while head of an adult general psychiatry department in a large psychiatric hospital site, and in his private practice, Dr. Janikowski's main areas of research interest were schizophrenia, affective disorders anxiety and other neuroscience related disorders.
Prior to his start at Worldwide he served as Vice President, Global Neuroscience Head, Medical & Scientific Affairs and was responsible for creation of an international medical affairs team and directly supervised all medical monitoring and scientific services delivered to external and internal clients. He also played an integral role in clients' and KOLs' relationship management and served as Medical Advisor for numerous trials in his capacity of the neuroscience leader in MDD, anxiety, bipolar disorders, schizophrenia, MCI, and other neurology studies. In addition to trials within adult population, Dr. Janikowski gained invaluable experience and expertise in the design and delivery of studies within children and adolescents in various psychiatric indications.
Dr. Janikowski has been extensively involved in CNS drug development program designs, protocol developments, medical and safety management of global clinical studies, and CNS raters' training and qualification programs.
Dr. Janikowski's areas of special interest include schizophrenia, mood disorders, anxiety disorders, clinical studies design, and implementation of psychometric assessments.