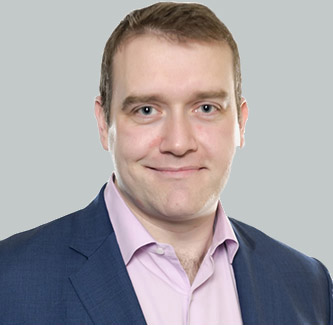 Anthony Doyle
Chief Financial Officer
Anthony Doyle serves as Chief Financial Officer. In this role he leads Finance teams in the Americas and Europe. While supporting the core financial responsibilities Mr. Doyle is focused on being a strategic partner within the senior leadership team, focusing on enabling sustainable topline growth and ensuring strong returns on all investments.
Mr. Doyle previously held the CFO role with World Book, Inc., a Berkshire Hathaway owned global education solutions business based in Chicago. Prior to that Mr. Doyle held numerous finance and risk roles within GE's Healthcare divisions in the Midwest.
Mr. Doyle began his career at General Electric as a graduate of the GE FMP and Corporate Audit Staff programs and worked in a variety of capital, healthcare and energy businesses. Mr. Doyle completed his Bachelor's degree in International Finance from Dublin City University (Ireland) and Reims Management School (France). Mr. Doyle also has a Graduate Certificate in Corporate Treasury from Dublin City University.