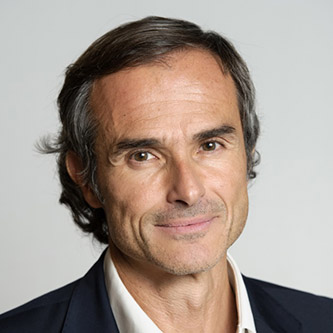 Angelico Carta, M.D.
President
As president and co-founder of Worldwide Clinical Trials, Dr. Carta is responsible for global sales, corporate growth and corporate development and led the company from emergence in 1996 as a clinician-led and patient focused research center, to become a key global provider of drug development services.
Dr. Carta has overseen the strategic growth of Worldwide in Western and Eastern Europe and continues to lead ongoing expansion into both emerging global markets (including MENA, APAC and LATAM) and demanding therapeutic areas. As a direct result, Worldwide clients enjoy greater breadth of study solutions that are still underpinned by genuine research focus, clinical expertise and the delivery of quality data.
Dr. Carta has more than 20 years experience in the international pharmaceutical industry and CRO management. Early in his career Dr. Carta's leadership was Senior Director and Head of Clinical Research within a large global pharmaceutical company, encompassing phase II–III trials across CNS, cardiovascular and endocrinology. Dr. Carta's vision combined with that of like-minded individuals of long association, Dr. Neal Cutler, Dr. Neil Kurtz and Dr. Michael Murphy, leading to the founding of Worldwide Clinical Trials in the mid 1990s. Within 4 years under Dr. Carta's direction, the growth of ex-US operations into a multi-million dollar enterprise spanned 25 countries.
Dr. Carta also served for 4 years as President of Global Business Initiatives for a global pharmaceutical company. Subsequently he became Managing Director of a private pharmaceutical development consultancy specializing in CNS drug development services and with multiple global pharmaceutical and CRO clients to their credit.
Dr. Carta is the first or co-author of over 30 papers on clinical neuropsychopharmacology published in internationally renowned journals. Additionally he has co-authored six reference texts on the clinical development of Alzheimer's Disease, Antipsychotic Drugs and CNS Drug Development. Dr. Carta continues to present and review clinical data at numerous Clinical Neurology and Neuropsychiatry meetings internationally. He is a board-certified neurologist and holds an MD from the University of Rome, School of Medicine, with training in neurology from King's College Hospital in London.