Alaeddin Homsi, M.S., B.S.
Executive Director, Project Management, Oncology & Hematology
Alaeddin Homsi brings 20 years of industry experience with more than 15 years in oncology clinical research to his position as Executive Director, Operations, within Worldwide Clinical Trials' dedicated Oncology business unit. He is a passionate and dedicated leader in the oncology clinical research space with expertise supporting biotech companies in their development of oncology treatments from proof-of-concept to commercialization. His strong therapeutic knowledge spans both solid tumors and hematologic malignancies. During his tenure at Worldwide, he has built a track record of delivering oncology study requirements on time or ahead of schedule.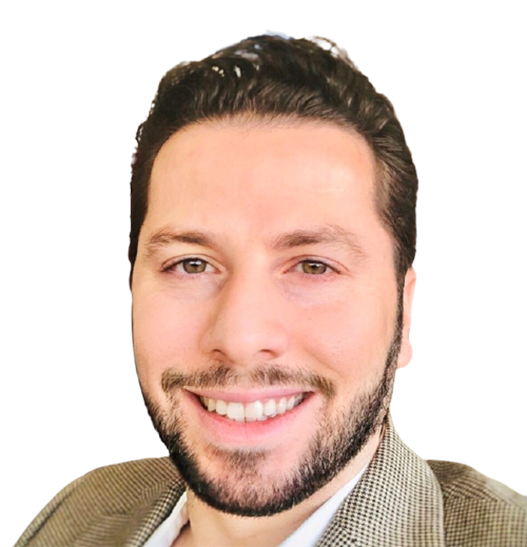 ABOUT ALAEDDIN HOMSI
Serving as Worldwide's Executive Director, Operations, within our dedicated Oncology business unit, Alaeddin Homsi brings the perfect blend of operational expertise and passion. His robust oncology portfolio includes research work with metastatic breast cancer, prostate cancer, GIST, glioblastoma, and early phase solid tumors studies. Alaeddin serves on Worldwide's oncology leadership team and is focused on ensuring that we deliver. Alaeddin brings a proactive and accountable leadership style to his teams and sponsors. He has numerous accomplishments that include several studies' on-time or ahead-of-scheduled enrollment, quality delivery of data ahead of interim analysis and database locks, and successful post-New Drug Application (NDA) resolution to findings from regulatory inspection.

His passion for oncology extends back to his undergraduate studies, working with p53 and apoptosis of breast cancer cells in athymic mice, and it has grown into a lifelong career in cell and cancer biology. As an effective oncology clinical researcher with experience across biotech, large pharma, and the CRO space, he has overseen the successful completion of all phases of clinical trials (early development, registrational, peri- and post-approval).
His strong therapeutic expertise spans both solid tumors (including bladder, breast, glioblastoma, endometrial, gastrointestinal, non-small cell lung, hepatocellular, pancreatic, prostate, renal cell, supportive care, systemic mastocytosis, sarcoma, and TGCT) and hematologic malignancies (including acute lymphoblastic leukemia, chronic lymphocytic leukemia, and non-transfusion dependent thalassemia).
Alaeddin holds a Master of Science degree in clinical research administration, with distinction, from the George Washington University, in Washington, DC. He also graduated summa cum laude from Montclair State University in New Jersey with a Bachelor of Science degree in biology.
ASK ALAEDDIN A QUESTION
Submit an RFP. Ask a Question
EXPLORE OTHER WORLDWIDE EXPERTS
Mireille Cantarini, BSc, MB, ChB, MRCP, FFPM
Senior Medical Director, Medical Affairs, Oncology
Read my bio
Wioletta Laszczewska, MD, PhD
Senior Medical Director, Medical Affairs
Read my bio
Emile Youssef, MD, PhD
Vice President, Oncology Scientific Solutions
Read my bio