Have specific questions?
Talk with Expert
Mireille Cantarini, BSc, MB ChB, MRCP, FFPM
Vice President - Therapeutic Area Operational Strategy Lead Hematology/Oncology
Over 18 Years' Experience
Meet All Worldwide's Experts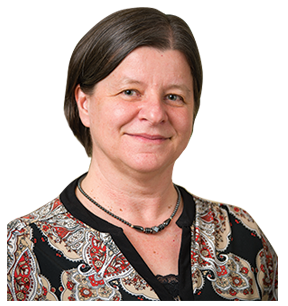 Dr. Cantarini, has worked in clinical research for more than 18 years. She began her pharmaceutical research career in the AstraZeneca Clinical Pharmacology Unit as a Medical Adviser contributing to clinical pharmacology studies across multiple therapeutic areas, ultimately becoming Medical Director of the Clinical Pharmacology Unit. After this period, she transferred to the Oncology Early Clinical Development organization where she was involved in Phase I/IIb studies again across several cancer indications across global locations (including the EU, US, Southeast Asia, Japan, South America, South Africa and China). During this period she held the role of Honorary Fellow in the Department of Genomic Medicine in St Mary's Hospital, working with Professor Gareth Evans who was fundamental in the phase II studies of olaparib (an AstraZeneca drug) in BRCA-mutated tumors. Most recently, Dr. Cantarini was involved as Executive Medical Director in the osimertinib (indication T790M-positive non-small cell lung cancer (NSCLC)) program taking the clinical development from first dose-in-human to full regulatory approvals in all major territories (FDA, EMEA, Japan and China) in four years.
She has been study/project physician for many studies in the oncology area including T790M-positive non-small cell lung cancer (Phase I to Phase III and supporting clinical pharmacology programs, third generation epidermal growth factor receptor (EGFR) tyrosine kinase inhibitors (TKIs)), BRAF-mutated melanoma (Phase I to Phase II and supporting clinical pharmacology programs, mitogen-activated protein kinase (MEK) inhibitor) and "all-comer" first into human studies (fibroblast growth factor receptor (FGFR) inhibitor, protein kinase B (AKT) inhibitor, second generation MEK inhibitor, second generation EGFR TKI). She has a 30-year record of publications in peer reviewed journals including Nature Medicine, New England Journal of Medicine, Journal of Clinical Oncology and The Lancet Oncology.